Great Lakes Didn't Freeze Over This Year: Ice Cover Said Least in 40 Years
March 18, 2012 Leave a Comment
By: Dave Rogers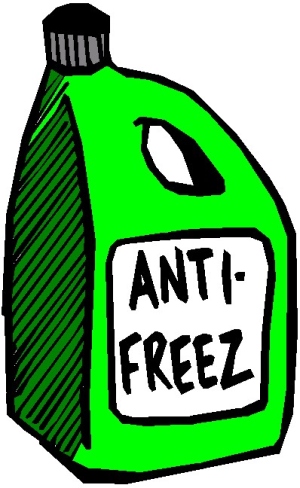 Most of the Great Lakes didn't freeze over this year because of a warmer-than-usual winter.
Good thing you didn't try to snowmobile to Canada this past winter.
A speedboat would have been a better choice.
Most of the Great Lakes didn't freeze over this year because of a warmer-than-usual winter.
While during an average winter about 40 percent of the water surface freezes over, this year ice covered only about five percent of the lakes.
The impact isn't just environmental, a new study concludes. Shipping could face lower water levels created by the scarcity of ice resulting in more evaporation.
Great Lakes ice coverage has declined 71 percent over the past 40 years, according to the American Meteorological Society.
The amount of decline varies year to year and lake to lake, according to the report's lead researcher, Jia Wang, an ice research climatologist at the National Oceanic and Atmospheric Administration's Great Lakes Environmental Research Laboratory in Ann Arbor.
Wang says less winter ice can cause a number of problems for the Great Lakes ecosystem. It can speed up wintertime evaporation of the lakes and reduce water levels. Earlier algae blooms, which damage water quality and habitat, could result. And shorelines are more exposed to waves, accelerating erosion.
According to Canadian media, the study reported in the Journal of Climate Change shows the lakes have been losing ice cover for 40 years.
Lake Superior is the coldest of the Great Lakes. Yet only a thin layer of ice surrounds a cargo ship in the Thunder Bay, Ont., harbour, according to a report by CBC Toronto. Past the breakwall, there's no ice at all.
Tim Heney, CEO, Thunder Bay Port Authority, said: "It's the first time I ever remember the water being open right into Thunder Bay," Heney said. "I've never seen this before."
The study shows the Great Lakes have lost more than two-thirds of their ice cover over the last four decades. Lake Erie and Lake St. Clair lost the least (50 per cent), while Lake Ontario has lost the most ice (88 per cent). That's more than even the study's lead author, ice climatologist Jia Wang, expected.
"It's really, really huge," he exclaimed.
Satellite photos show that only about 5 percent of Great Lakes surface froze over this winter, down from years such as 1979, when there was as much as 94 percent ice coverage. Wang said that diminished ice coverage speeds wintertime evaporation, reducing lake water levels, which can spur increased and early algae blooms, damage water quality, and accelerate erosion as more shoreline is exposed to waves.
Adam Cornwell, an assistant professor of geography at Lakehead University, Thunder Bay, Ontario, said Wang's findings are consistent with other climate research -- all of which sends a powerful message.
"What's happening on the Great Lakes is an immediate reminder that our climate is changing and the expectations that we've had in the past aren't going to hold true for the future," Cornwell said. Adam Cornwell, assistant professor of geography at Lakehead University. "And one of those expectations is a season of ice cover on the Great Lakes."
The study noted that ice cover varies from year to year, depending on whether cold or warm systems are passing through. But it attributes the overall ice decrease to global warming -- a factor that can affect fish and marine plants.
"We could be changing to a regime even just over the next 30 years where ice-free seasons happen more often than not," Cornwell said.
###
---
---

Dave Rogers




Dave Rogers is a former editorial writer for the Bay City Times and a widely read,
respected journalist/writer in and around Bay City.
(Contact Dave Via Email at carraroe@aol.com)

More from Dave Rogers
---
Send This Story to a Friend!
Letter to the editor
Link to this Story
Printer-Friendly Story View
---
--- Advertisments ---