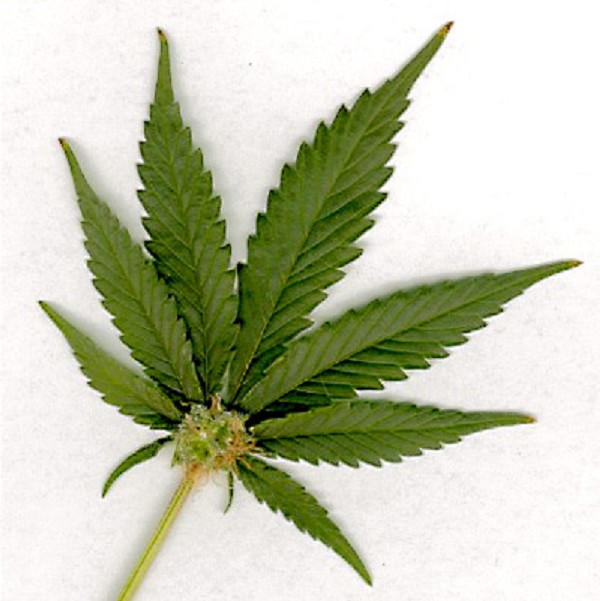 Is marijuana a big enough issue to tip the 2012 election?
---
POTHEAD PRESIDENT?
Marijuana Issue May Smoke Up November Election
Pot Advocate Libertarian Gary Johnson Headed for Most Presidential Ballots
Are third party Presidential candidates a valued addition to the national discussion on policies, or are they -- as some feel -- a plague on both their houses?"
This issue is explored in an article in the Princeton Alumni Weekly entitled "How Princetonians have helped to shape the national discussion of race," by Mark F. Bernstein, Class of 1983, that is currently online.
Libertarian Gary Johnson, former New Mexico governor, will be on the Presidential ballot in most states this fall. Speculation is mounting among pundits on Johnson's potential effect on what shapes up to be a close race between President Barack Obama and challenger Willard "Mitt" Romney, a Republican and Michigan native.
In 2008, presidential candidate Ralph Nader, Princeton Class of 1955, used James G. Birney's case to argue for the importance of third-party candidates: Mr. Bernstein concludes: "Birney made slavery an issue that could not be ignored, and without his candidacy, abolition (freedom for slaves) might have taken longer."
Is there an over-riding issue that defines Mr. Johnson's candidacy, or is he just a conservative alternative to Mr. Romney? Legalization of marijuana appears to be one of Johnson's main issues, a topic certainly unequal to Birney's goal of ending slavery for four million Americans of African descent.
Johnson ran for the Republican presidential nomination but was essentially shut out of the debates with the exception of one in Orlando in September 2011. He pulled out of the race for the Republican nomination just before the Iowa caucuses and encouraged his supporters to back Ron Paul. Paul, Texas Congress member, was the Libertarian presidential nominee back in 1988.
Notes Kevin Derby of the Sunshine State (FL) News website: "While Johnson points to the 14 times he lowered taxes and the more than 750 vetoes he cast during his two terms as New Mexico governor, he received national media attention for his call to legalize marijuana.
"Johnson will continue to push for legalization of marijuana and his running mate, former Judge Jim Gray of California, has been very active in pushing for reform of the nation's drug laws."
Douglas Haddow, writing today in The Guardian (UK) observes: "Public opinion has steadily grown in opposition to the drug war. In October 2011, Gallup reported a record high 50 percent support for legalising marijuana.
"Last week the US Centers for Disease Control (CDC) released a study that found another record first: in 2011, American teens smoked more marijuana than cigarettes. And so regardless of whether or not Obama acknowledges it, it seems the marijuana moment has arrived."
Mr. Bernstein's discussion revolves around the dichotomy of Princeton-connected figures regarding slavery and includes 1810 graduate James G. Birney, later a prominent Bay City pioneer as well as a national figure through two Presidential candidacies (1840, 1844).
"Although many of the Founding Fathers opposed slavery in the abstract, that did not prevent them from holding slaves themselves," writes Mr. Bernstein.
He notes that in his Lectures on Moral Philosophy, Scottish-born Princeton president John Witherspoon -- a signer of the Declaration of Independence -- declared, "It is certainly unlawful to make inroads upon others ... and take away their liberty, by no better means than superior power."
In 1789 Rev. Witherspoon headed a committee of the New Jersey legislature assigned to end slavery within the state. Nevertheless, an inventory of Witherspoon's possessions at the time of his death included two slaves, valued at $100 each.
New Jersey was the last Northern state to abolish slavery, and one of the men responsible for its eventual end was Joseph Bloomfield, a Princeton trustee from 1793 to 1801 and again from 1819 to 1823.
Bloomfield served as president of the New Jersey Society for the Abolition of Slavery, and as New Jersey governor in 1804 signed into law legislation providing for the gradual abolition of slavery in the state. As was true in other states, however, emphasis should be placed on the word "gradual."
The statute provided only that the female children of slaves born after July 4, 1804, be freed when they turned 21, and that males be freed when they turned 25. (New Jersey did not abolish slavery until 1846; even after that, the state permitted "apprentices for life.")
James G. Birney 1810, a Kentucky native who studied under Samuel Stanhope Smith, received slaves as a wedding gift in 1818, but as a member of the Kentucky and Alabama legislatures he began to express growing opposition to slavery. Birney became an early supporter of the American Colonization Society, but by 1834 had grown disgusted with half measures and emerged as an outright abolitionist. Unable to start an abolitionist newspaper in the South, he moved to Cincinnati and began publishing The Philanthropist, which called for the immediate end to slavery and equal rights for African-Americans and whites. Twice, mobs destroyed his printing press.
In 1840 and 1844, Birney was the Liberty Party candidate for president, running on an anti-slavery platform. His 1844 showing -- 2.3 percent of the vote -- was enough to tip the close race to Democrat James Polk over the more liberal Whig Henry Clay.
A chapter in my book, "Apostles of Equality: The Birneys, the Republicans and the Civil War," addresses the 1844 election that was affected by the issue of annexation of Texas, related to the larger slavery debate. Clay's waffling on that proposal made voters wary of his candidacy.
Birney, opposed Texas annexation as likely to expand the number of slave states, which of course it eventually did -- Johnson's New Mexico being one of them.
Polk's win, and expansionist policies that led to the 1846 Mexican War and more slave states created out of huge southwest territories conquered, escalated into a sectional conflict that erupted into Civil War in 1861.
Although the marijuana issue is seldom discussed in the national political debate, maybe it will arise if Johnson is given a stage in the fall. That will pose fascinating questions: Is marijuana a big enough issue to tip the 2012 election?
And, where do Obama and Romney stand on the issue of legalizing pot?
###
---
Government Article 07083
---

Dave Rogers




Dave Rogers is a former editorial writer for the Bay City Times and a widely read,
respected journalist/writer in and around Bay City.
(Contact Dave Via Email at carraroe@aol.com)

More from Dave Rogers
---
Send This Story to a Friend!
Letter to the editor
Link to this Story
Printer-Friendly Story View
---
--- Advertisments ---