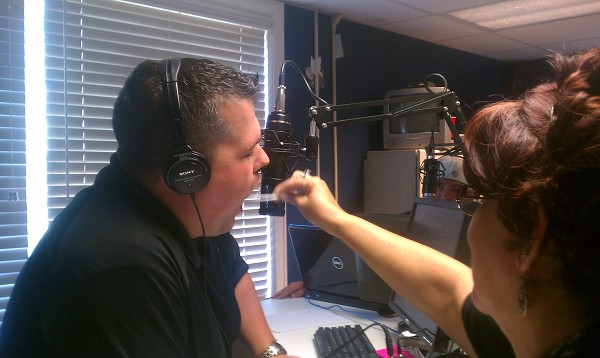 Josh Sharrow - Last Choice Country Radio testing to see if he's a match for Lucas On Air.
---
Working to Save Lucas - 10 Year Old With Myelodysplastic Syndrome
July 15, 2012 Leave A Comment
By: Josh Sharrow
Who is Lucas you ask? Well, Lucas is a 10 yr old boy who lives in Midland and is very ill with a life threatening blood disorder called Myelodysplastic Syndrome.
(Submitted by: Joyce Olson-Burpee - IT Manager for The DBS Companies)
Looking at Lucas you would not know he is sick. He laughs, runs and plays just like any 10 yr old would do. Why do I care? He is the child of a friend of mine. Why would I get involved? Though his mom is so very active in this search, it is a choice I made to help her so she could have more people tested, and she can't be everywhere at once. By helping to have bone marrow drives, she can spend some time with him and still know others are helping to get the word out of what is needed.
This is not your everyday type of disorder. This is rare in younger people, as it usually occurs in adults 60 or older. This brief description of the disease was taken from the web on a medical site about it. Myelodysplastic syndromes occur when something happens to disrupt the orderly and controlled production of blood cells. People with myelodysplastic syndromes have blood cells that are immature and defective, and instead of developing normally, they die in the bone marrow or just after entering the bloodstream. Over time, the number of immature, defective cells begins to surpass that of healthy blood cells, leading to problems such as anemia, infections and excess bleeding.
Lucas needs a Bone Marrow Transplant to help fix his disease. In conjunction with his family, friends and the people at BETHEMATCH.org we are looking for a match for Lucas. Right now if you were to meet Lucas you would not know what an uphill battle this little guy is waging. He is a bright, energetic, normal looking and acting young boy, but the truth is, he is very sick and needs help right away. We are looking for bone marrow donors!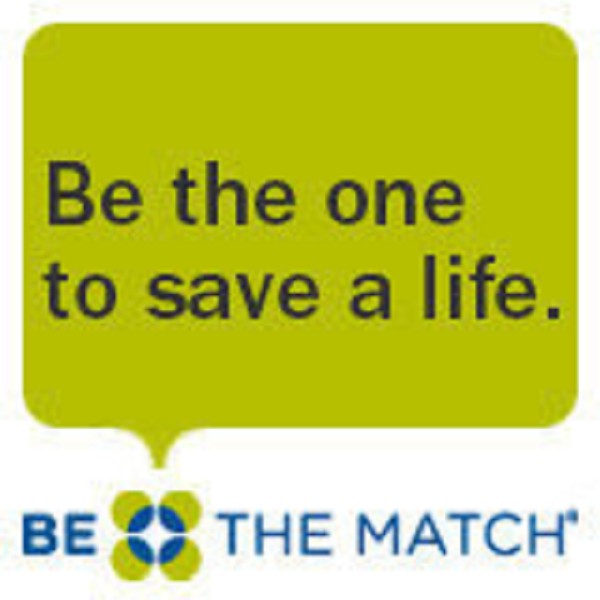 Be the one to save a life today!
Photo by Josh Sharrow
© MyBayCity.com
There are ways to get listed on the National Bone Marrow registry. One way is to go to bethematch.org and request a kit be sent to your home. Another is to go to a location where there is a Bone Marrow Registry going on, and these can be in any number of places. The KIT as I call it consists of a health form that needs to be filled out, and some swabs with a place to put them with some stickers on them. Then send the KIT to the bethematch.org address. There is no cost to you to get or send the kit in. There is no cost to the donor for giving your bone marrow to someone. Your bone marrow will regenerate in self in 3 to 4 weeks.
The greatest reward is that you may save someone's life. By the time someone needs a transplant, they have pretty much run out of options, and this is many times a last resort, while others it is an only resort! In Lucas?s case it is an only resort, as his bone marrow has already failed and he can?t even get chemo until he gets a transplant.
One of the things about the national registry is that you don?t always get to know who you are donating to. You may get to know gender and age, but not much more is available about the person you are giving to, however just giving someone else the chance to live is the important part of it all.
In my experience over the last few years, I find that many people look at this as not wanting to take the time. I wish that they never get into the situation where it is critical that a match is found for them or someone they love. I ask people to put themselves in the shoes of a person who needs the transplant, or think of how hard it would be if that person needing the transplant was someone they love, maybe a child or a parent, Uncle or Aunt. Some people will then change their mind and sign up, but it is not by any means a majority. My current mission is to try to make people aware of bone marrow donation and how easy it is to do the test and what a great feeling it would be to know you were able help save a life or even give someone a greater chance of a better life without all the complications of cancer or pre- cancers.
Keep in mind in costs you nothing to be tested, if chosen as a match for someone, there is no cost to the donor for their donation. You may be a bit sore or tired, depending on which way they collect the marrow, but it would be such a wonderful thing to do for someone, even if you don?t know them.
Bethematch.org's website gives you everything you need to know about signing up, what takes place if you are chosen and what to do. It is a well written website. I am hoping you will join us in helping to help others live a better life through bone marrow transplant.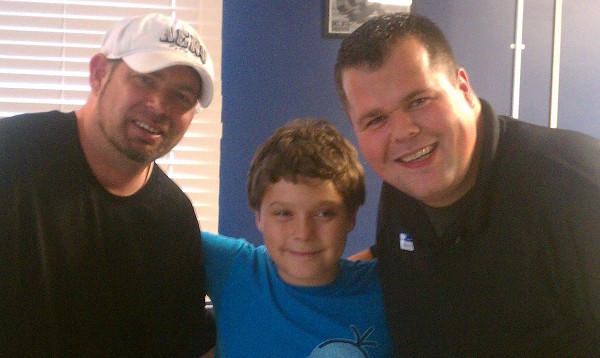 (Left to Right)Shawn Doyle, Lucas, Josh Sharrow
Photo by Josh Sharrow
© MyBayCity.com
---
Community Article 07174
---

Josh Sharrow




Sharrow is Co- Owner of Last Choice Country, GLB Media Group & Impact Sound Entertainment. You can reach him at (989) 892-8501

More from Josh Sharrow
---
Send This Story to a Friend!
Letter to the editor
Link to this Story
Printer-Friendly Story View
---
--- Advertisments ---