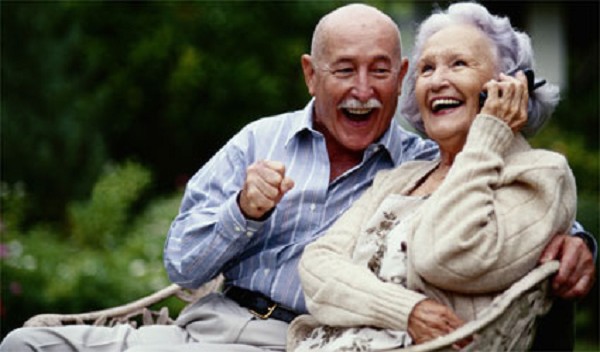 Senior Citizen Issues In The Election Spotlight
---
BIG SENIOR ISSUE: Supreme Court Incumbents Criticized for Pension Tax Votes
October 28, 2012 Leave a Comment
By: Dave Rogers
Statewide races that normally draw little attention this year are hot spots on the Nov. 6 ballot.
Michigan Supreme Court Justices Stephen Markman and Brian Zahra are drawing fire from seniors after a study released the estimated amount of the pension tax they supported.
Justices Markman and Zahra allowed the taxing of seniors' pensions (Advisory Opinion, re: 2011 PA 38, No. 143157, 2011).
The Michigan League for Public Policy has estimated that Michigan seniors will pay $343 million more in taxes each year because of the Supreme Court's ruling.
Former state Rep. Lynn Jondahl joined with a group of Michigan seniors last week on the steps of the Hall of Justice to provide the facts about what Jondahl called "the current Michigan Supreme Court's disastrous record on senior issues."
"The fact of the matter is that the majority of this Court have, by 4 to 3 votes, been extremely harmful to Michigan seniors," said Jondahl, who represented East Lansing in the state House for 22 years and serves on the boards of several nonprofit and civic advocacy groups.
"Four members of this Court ruled to allow the taxing of seniors' retirement income, taking hundreds of millions of dollars from our seniors, who have worked hard their whole lives to earn a pension. These tax increases of hundreds of millions of dollars are now paid by seniors in order to reduce taxes paid by Michigan corporations."
Many seniors reportedly are supporting circuit court judges Connie Kelley, Sheila Johnson and family advocate Bridget McCormack, dean of clinical affairs at the University of Michigan Law School, to replace the present court incumbents.
Another Supreme Court ruling that negatively affected Michigan seniors was the decision in Residential Funding Co. v. Saurman (No. 143178, 2011). In this case, the Court overturned the Court of Appeals, which had held that the Mortgage Electronic Registration System (MERS), a national system created to assist in the sale of mortgage debt, had illegally foreclosed on thousands of Michigan homes.
The Michigan Supreme Court's decision allowed those thousands of foreclosures to go forward, forcing families and seniors out of their homes and eroding property values for all Michigan homeowners, Jondahl said.
Two new 30-second Democratic Party television spots emphasize that Justices Brian Zahra and Stephen Markman have sided with insurance companies more than 80 percent of the time, while court candidate Colleen O'Brien is a former insurance industry lawyer, who the ad says "worked to deny benefits to a cancer patient."
The Republican candidates are not disputing the ads' claims. In fact, in a post last week on his campaign Facebook page, Markman admitted, "Recent opinions of the Court have disproportionately favored insurers," and "Our insurance opinions tend to be sharply skewed in favor of those cases in which insurers prevail."
For their parts, Markman and Zahra have been running TV ads aggressively stating they have steadfastly been working to protect seniors' rights and safeguard the Michigan Constitution. ###
---
---

Dave Rogers




Dave Rogers is a former editorial writer for the Bay City Times and a widely read,
respected journalist/writer in and around Bay City.
(Contact Dave Via Email at carraroe@aol.com)

More from Dave Rogers
---
Send This Story to a Friend!
Letter to the editor
Link to this Story
Printer-Friendly Story View
---
--- Advertisments ---