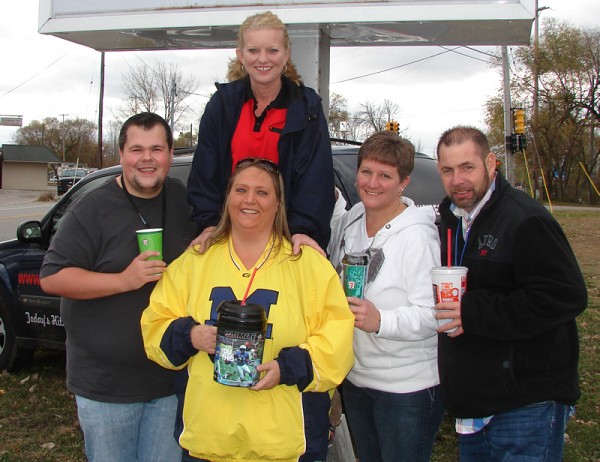 7-11 Kawkawlin Store Owner Jackie Bates (Top, Center) poses under the 7-11 Sign Praising Carter Hebert's heroism. Also pictures are: (L/R) Josh Sharrow Shelly Hebert (Mom), Friend Jenn Boks and Sean Doyle. (MyBayCity Photo by O.J. Cunningham)
---
New iPad for Carter Hebert
MISSION ACCOMPLISHED!
Stacey Foerester of Car & Credit
October 26, 2012 Leave a Comment
By: O. J. Cunningham
Good things happen to good people.
When Josh Sharrow and Shawn Doyle of
LastChoiceCountry
INTERNET Radio heard that Carter Hebert's iPad was damaged during his act of heroism . . .
"We decided to do something about it," said Sharrow.
Shelly Hebert (Center) poses
in front of the 7-11 sign at the
Kawkawlin Road location in Bay City.
Store Owner Jackie Bates (Top/Center) is also
pictured with Josh and Shawn
as well as family friend Jenn Boks.
Photo by O. J. Cunningham
© MyBayCity.com
Sharrow and Doyle approached Jackie Bates of Kawkawlin 7-11 Store about holding a fundraiser to replace Carter's iPad.
Bates offered three free 7-11 coupons for Coffee, Pop or Slurpee in exchange for every five dollar donation to the Carter Hebert iPad fundraising effort.
"It was an easy project to get behind," said Bates. "Shelly Hebert is a good friend of mine," Bates continued. "Carter's a great kid and he did a good thing."
What Carter (Hebert) did was get control of their new Avalanche truck after his Mom slipped into a Diabetic Coma while driving on Euclid Avenue on Bay City's West Side.
Carter helped his mom get the car off the street (Euclid) and into the parking lot at the Texan and then called both 911 and various family members to alert them of his mother's emergency crisis.
During the emergency, Carter's iPad got busted and Josh, Shawn and Jackie Bates took the matter into their own hands by holding a Remote Broadcast on Friday to raise the money to replace the device.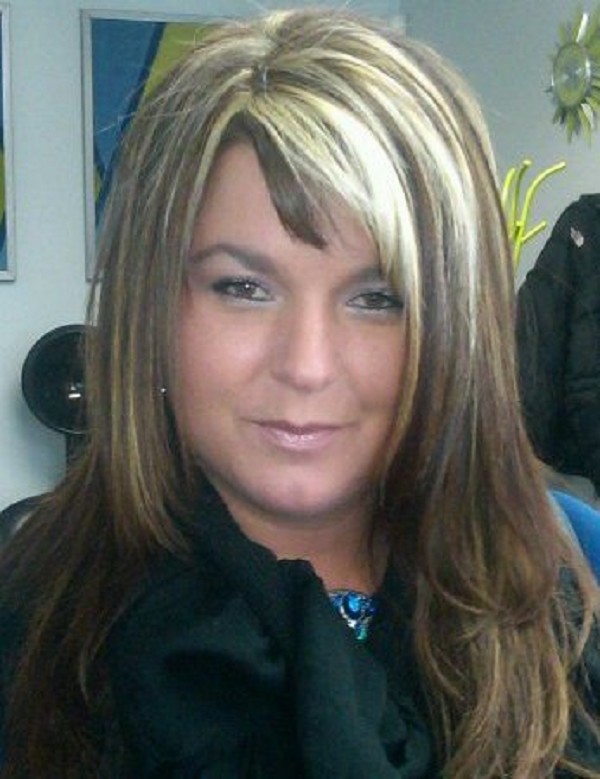 Stacey Foerester
Car and Credit

By 11:00am, the
LastChoiceCountry
crew had raised enough money to replace the iPad and more.
Stacey Foerester, General Manager at Car and Credit in Bay City, heard about the fundraiser while listening to the
LastChoiceCountry
Remote Broadcast and donated not only the last $200 to buy the replacement iPad but then threw in an additional $200 for accessories and another $100 for iTunes music.
Car and Credit Connection has two locations in Bay City and Midland, Michigan.
"That was just awesome what Foerester did for us," Shelly Hebert said after the event. Hebert went on to thank Jackie Bates and 7-11 and both Josh and Shawn from
LastChoiceCountry
.
"Everybody has been so wonderful," Hebert said. "Everybody came through."
---
---

O. J. Cunningham




O. J. Cunningham is the Publisher of MyBayCity.com. Cunningham previously published Sports Page & Bay City Enterprise. He is the President/CEO of OJ Advertising, Inc.

More from O. J. Cunningham
---
Send This Story to a Friend!
Letter to the editor
Link to this Story
Printer-Friendly Story View
---
--- Advertisments ---