MICHIGAN IN PLAY? Romney Ad Blitz Here Countered by Obama Campaign
Ann Romney to Visit Traverse City, Grand Rapids Monday in Last Minute Push
October 31, 2012 Leave a Comment
By: Dave Rogers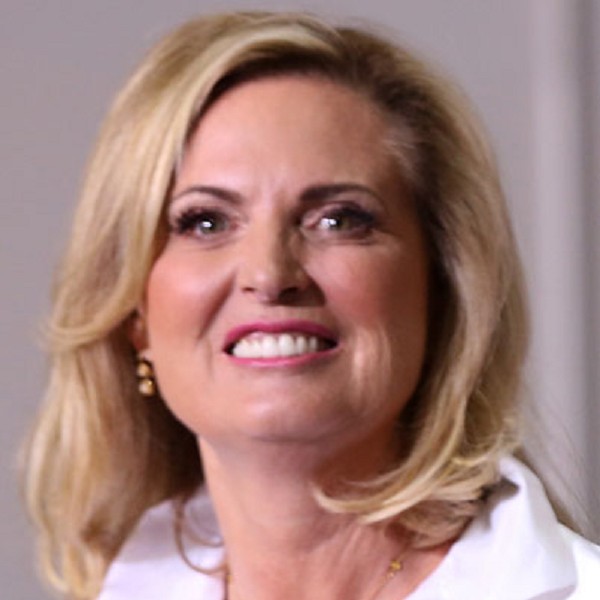 GOP presidential nominee Mitt Romney's wife, Ann, is heading to Michigan on Monday
It's down to the last few days, and Mitt Romney finally is going to throw resources, and campaign appearances by his wife Ann, at the normally Democratic-leaning Michigan market.
Expect to see multiple television ads for the Republican candidate and countering spots from the Democratic Presidential campaign.
Other Democratic strongholds Minnesota and Pennsylvania also are suddenly getting increased GOP attention, according to election observers.
ABC News, in analysis headlined: "Team Romney Catches a Case of the Blues," Michael Falcone and Amy Walter wrote: "We are left to wonder whether his decision to run a blatantly false ad in Toledo regarding Jeep moving production to China is a Hail Mary pass or a way to try and tip this very tight contest?"
Felicia Sonmez, in a Washington Post blog, wrote:
"GOP presidential nominee Mitt Romney's wife, Ann, is heading to Michigan on Monday, raising the possibility of an eleventh-hour play by Republicans for the Democratic-leaning state.
"Ann Romney will headline an event at the Park Place Hotel in Traverse City at 1:35 p.m., according to the Romney campaign. She is then expected to head south to visit a campaign office in Grand Rapids at 3:30 p.m.
"History as well as recent public polling is on the Democrats' side in Michigan. The Wolverine State has not voted for a Republican for president since 1988, and most polls show Obama holding a firm lead over his GOP rival in the state, although one recent survey showed the race in a dead heat."
Why the emphasis on Michigan now, after his birthplace has been virtually ignored for all these months of the campaign?
Until just a week before the Nov. 6 election, both candidates have focused mainly on nine so-called "battleground" states: Ohio, Florida, Virginia, North Carolina, Nevada, Colorado, Wisconsin, Iowa and New Hampshire.
According to the pundits, one word tells all: OHIO.
Latest polls give the President a five point advantage in Ohio, where 52 percent of residents polled feel the economy is getting better.
Figuring they can't win Ohio because the economy has improved so much there, Michigan is a fall back position. Recent polls have shown Romney closing to within three points in Michigan. A win here would help the former Governor on the path to 270 electoral votes.
Despite heavy Republican and allied group's ad buys, latest polls show the President ahead in Ohio, Virginia and Florida.
"Obama's team cast Romney's moves into the three states, which have trended Democrat for more than 20 years, as a desperate act by a candidate who hasn't locked up the states he needs for a White House win," wrote Thomas Beaumont and Brian Bakst of the Associated Press.
"They understand they're not going to be able to win Ohio and now they're getting desperate and want to be able to put other states in play," Obama campaign aide Jim Messina said. "We're going to win Pennsylvania, but we aren't taking anything for granted."
According to the AP report, Obama's team said late Tuesday that it was answering Restore Our Future's $2 million in ads in Michigan, which has 16 electoral votes.
Another factor is the "October Surprise," which this season turns out to be Hurricane Sandy. Some pundits opined that the air time gobbling storm virtually "froze" the Romney momentum that had been gathering steam. Sandy also gave the President multiple opportunities to emphasize his leadership in the face of a disaster.
At the same time, Romney was taking heat for a proposal to do away with the Federal Emergency Management Agency (FEMA), stated during the primaries. ###
---
---

Dave Rogers




Dave Rogers is a former editorial writer for the Bay City Times and a widely read,
respected journalist/writer in and around Bay City.
(Contact Dave Via Email at carraroe@aol.com)

More from Dave Rogers
---
Send This Story to a Friend!
Letter to the editor
Link to this Story
Printer-Friendly Story View
---
--- Advertisments ---