STUPAK REDEMPTION?
Dems Seen Retaking Seat Lost in Health Care Kerfuffle
McDowell Leads Benishek in Rematch in Michigan's 1st Congressional District
November 4, 2012 Leave a Comment
By: Dave Rogers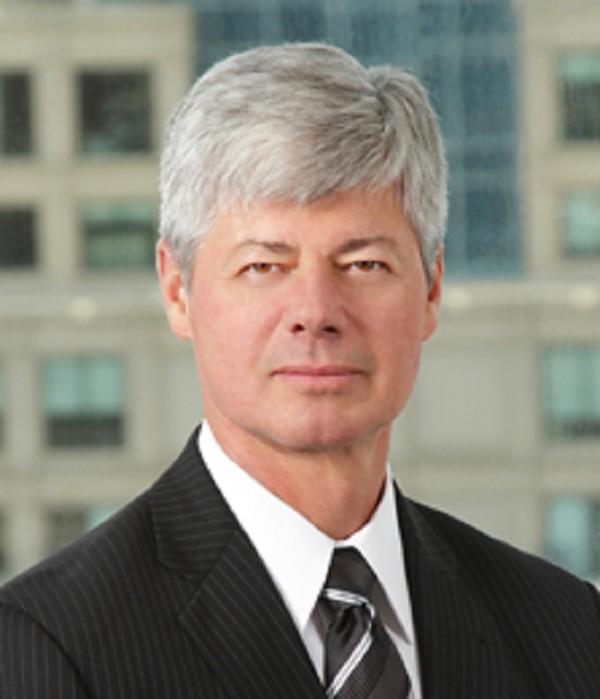 Bart Stupak
How does the saying go? "What goes around comes around."
U.S. Rep. Bart Stupak's abortion amendment to the Affordable Care Act (so-called Obamacare) put Michigan's 1st Congressional District in the national spotlight in early 2010.
Stupak's controversial amendment led to some conservative Democrats voting for the Affordable Care Act that passed by a narrow margin. That brought screaming headlines, a death threat and the revelation that Stupak was a member of an infamous C Street conservative residential cult.
Firebrand Flint Filmmaker Michael Moore, who now lives in Traverse City, wrote: "My Congressman has neither a uterus nor a brain." Stupak drew Moore's ire because "he wants to make sure that no woman who buys her own insurance with her own money is able to have a medically-insured abortion."
The Tea Party snatched the seat for Republicans in 2010 with Hippocratic Oath bender Dr. Dan Benishek, but now old foe Gary McDowell seems poised to win it back for the Dems.
And Michigan's First is back in the national spotlight as a swing district to watch, according to Real Clear Politics.
The Democratic Congressional Campaign Committee (DCCC) has targeted the 1st district in its "Red to Blue" initiative. The district is 1 of 36 nationally, and the only one in Michigan, receiving additional Dem resources.
According to the Escanaba Daily Press, a recent poll showed McDowell leading Benishek by five points in a hypothetical head-to-head match-up, 46 to 41 percent. Benishek's approval rating in the poll was reported at 32 percent.
Jenny Lancour of the Daily Press wrote: "When asked why McDowell considers himself as the best candidate for the job and why voters should elect him on Nov. 6, he replied, "I've grown up here. I know the struggles of small businesses. I'll fight for Social Security and Medicare. I want to create middle class jobs. I'll work to get the deficit under control by cutting wasteful spending."
Onetime state cop Stupak did what all smart ex legislators do -- became a lobbyist, and got the ultimate "attaboy" when he was named a visiting fellow at Harvard's Institute of Politics.<
The 60-year-old 18-year Congressional veteran, Stupak may be the most famous, or some would say, notorious, graduate of Saginaw Valley State University. Chris Good, writing in The Atlantic, explained what happened to the previously unbeatable solon from the frozen North:
"Former congressman Bart Stupak was the lynchpin of health reform's passage, and he paid a price for it in the end.
"The pro-life, Michigan Democrat led a small but powerful bloc of Democratic lawmakers to oppose the bill because of its language on federal funding of abortions. Seemingly at the last minute, Stupak and the White House hammered out a compromise, his pro-life allies supported the bill, and it passed by a thin margin.
"After that, Stupak received a death threat. Facing outside spending in his district and a vitriolic political climate, he decided not to run for reelection."
That opened the door for the Tea Party to snatch a seat in 2010 by electing anti-health care bill advocate Dr. Benishek.
Although the district has become slightly more Republican following recent redistricting, it has a large number of senior citizens, which according to observers may hurt Benishek who voted for the controversial Paul Ryan budget that would end traditional Medicare by converting it to a voucher program.
A poll recently released by the House Majority PAC shows McDowell in a clear lead over Republican incumbent Tea Party favorite Congressman Benishek.
Benishek barely squeaked by state Sen. Jason Allen by a handful of votes in the GOP primary.
The First District now is comprised of the entire Upper Peninsula and 17 counties in the northern part of the Lower Peninsula.
Lower Peninsula counties now in the district are Cheboygan, Emmett, Charlevoix, Antrim, Leelanau, Benzie, Grand Traverse, Manistee, Mason, Kalkaska, Crawford, Oscoda, Alcona, Alpena, Montmorency, and Otsego.
The survey reportedly found that 60 percent of Michigan voters want to replace Benishek and favored Gary McDowell 46 percent to 41 percent in a hypothetical rematch.
Polling by Public Policy Polling (PPP) indicated that Rep. Benishek only had a 32 percent approval rating and only 36 percent of voters at that time said they would definitely vote to re-elect him.
"Voters and taxpayers in Northern Michigan and the U.P. feel like no one is looking out for them in Washington," said McDowell. "And it's no wonder they want new leadership. Congressman Benishek promised he would protect Social Security and Medicare last year but one of his first votes was to end Medicare in order to give more tax breaks to the wealthy."
A videotape of the League of Women Voters debate Oct. 16 between Benishek and McDowell in Traverse City is available to watch on: http://www.c-spanvideo.org/program/308980-1
One of the major disputes in the debate was over climate change, with McDowell warning of the effects of global warming. Benishek -- who's a surgeon -- said he's skeptical of claims this has anything to do with climate change.
"Well, frankly, I'm not sure how significant global warming is. I spend a lot of time in the sciences and I'm not sure what's happening with the climate."
In response to McDowell's charge that Benishek voted to gut environmental laws, Michigan Public Radio reported: "Benishek did vote to amend clean water laws -- to restrict federal regulators from imposing new standards -- unless the states approve.
"Likewise - he did vote to repeal emissions standards for cement manufacturers.
"But Benishek says "these were not votes cast to allow more pollution - but to end what he calls 'job-killing' federal regulations."
The Cook Political Report says Michigan's 1st congressional district is the 201st most Republican district in the country. In 2008, this district was won by Barack Obama (D), 51-49 percent over John McCain (R). In 2004, George W. Bush (R) won the district 55-45 percent over John Kerry (D).
The poll comes on the heels of a recent announcement of Republican Grand Traverse County Commission Chairman Larry Inman voicing concerns over Benishek's voter outreach work and his ability to hold the seat against McDowell.
Benishek came to Bay County only once, during the 2010 campaign, when he met with political celebrity Joe the Plumber (a.k.a. Samuel Joseph Wurzelbacher) at a Tea Party rally in Pinconning.
More information about the poll can be found here: http://politi.co/zIIlJz
Benishek no longer represents any part of Bay County as he did previously since redistricting has pulled the boundaries farther North.
Pundits had rated the race, a re-run of 2008, as the only closely contested one among Michigan's 14 U.S. representatives. But, according to the recent poll, that apparently has changed in McDowell's favor.
The UP supplies most of the Democratic vote for the district and about half of the overall vote. Overall, this is marginally Republican political territory, having given George W. Bush 53 percent of the vote and Barack Obama 50 percent.
Stupak, a former Michigan state trooper and state representative, was elected to represent the district in 1992. He was a champion vote-getter, never falling below 57 percent despite the district's "swing" nature.
One political observer has written that Stupak's success was a mixture of economic populism and social conservatism; it was his insistence that forced the House to adopt strict limitations on the use of federal funds for abortion in the health care reform bill (though the provisions were watered down by the Senate).
Benishek handily defeated McDowell in their first battle. But his Tea Party leanings have actually played poorly in the district, which relies heavily upon federal funding, some pundits have noted.
The Cook Political Report says Michigan's 1st is considered to be a "tossup" according to the New York Times race ratings.
It seems that heads will continue to spin around the country if the seat returns to Democratic control next Tuesday. ###
---
---

Dave Rogers




Dave Rogers is a former editorial writer for the Bay City Times and a widely read,
respected journalist/writer in and around Bay City.
(Contact Dave Via Email at carraroe@aol.com)

More from Dave Rogers
---
Send This Story to a Friend!
Letter to the editor
Link to this Story
Printer-Friendly Story View
---
--- Advertisments ---