BAY COUNTY ELECTION RESULTS:
Two Thirds of County Voters Cast Ballots
Sheriff Miller, Judge Kelly, Drain Chief Rivet Win; Rowley on Delta Board
November 11, 2012 Leave a Comment
By: Dave Rogers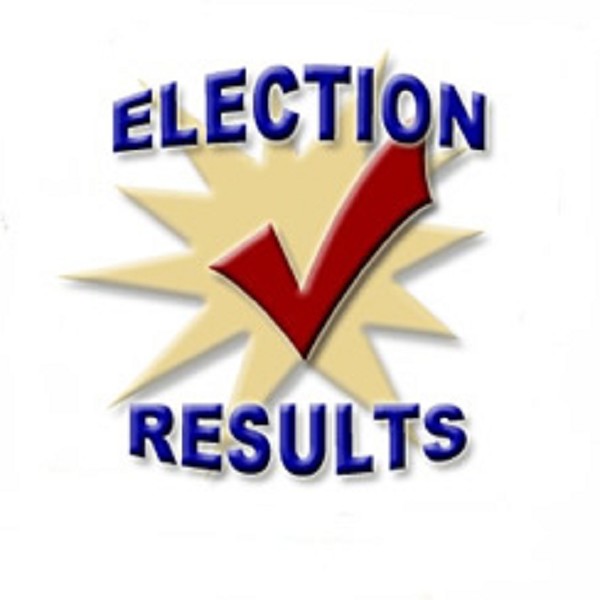 2012 Voting Results Are In
About two-thirds of Bay County voters cast ballots in the 2012 Presidential election, according to County Clerk Cynthia Luczak's office.
Presidential voting here mirrored that across the nation, with 51.94 percent or 27,879 votes on the Democratic side for President Barack Obama and Vice President Joe Biden.
Willard "Mitt" Romney and Paul Ryan, Republican candidates, got 46.42 percent, or 24,914 votes in Bay County.
Sheriff John Miller survived opposition from Republican Joshua Novak and write-in Bobby Lee to win re-election for four years with 30,873 votes representing nearly 61 percent of votes cast.
District Judge Tim Kelly fended off a strong challenge from attorney Edward Czuprynski to win another term on the bench. Totals were 28,497 to 16,889.
Michael D. Rowley won a seat on the Delta College Board of Trustees with 24,081 votes to 13,259 for David Lovely, who was re-elected to the Essexville-Hampton Board of Education.
Unopposed candidates gaining new terms were County Executive Tom Hickner, Kurt Asbury, prosecutor, County Clerk Cynthia Luczak, Treasurer Richard Brzezinski, Vicki Roupe, register of deeds, and Road Commissioner Dick Gromaski.
Democrats took six seats on the county commission, with Vaughn Begick the only Republican earning a new term on a 5,160 to 3,404 count over Jeff Rahl. Kim Coonan topped the GOP's Joe Davis 4,319 to 2,353; Thomas Herek ousted Republican Chris Rupp 3,914 to 2,965; Donald Tilley beat Ric Fletcher 3,793 to 1,629 and Michael E. Lutz won the closest race over Dennis Poirier 3,668 to 3,274.
Local voters turned down all six state proposals although a "no" vote on Proposal 6 allows the state to cooperate with Canada on building a new bridge. Only the historical preservation millage in Bay County was defeated while voters approved a senior citizen millage, Delta College and Bay Medical Care millage renewals.
Complete results of Bay County voting on all federal, state and local offices and questions are available through the following link:
http://www.baycounty-mi.gov/Docs/Clerk/538.pdf
U.S. Senator Debbie Stabenow out-performed the Democratic ticket with 60.52 percent, or 31,843 votes in Bay County to swamp Republican challenger Pete Hoekstra who got 36 percent, or 18,942 votes.
Dan Kildee, Democrat, proved popular in his first run for Congress, getting 30,181 votes, or 59 percent, over Republican Jim Slezak with 18,805 votes and 36.76 percent.
The Kildee name no doubt was helpful as retiring longterm Congressman Dale Kildee was not on the ballot for the first time in several decades.
Dale Kildee, 83, was first elected to Congress in 1977. His nephew, Dan, had served as treasurer of Genesee County and was noted for programs to help homeowners avoid foreclosure and to renovate and re-market houses.
Champion vote-getter was State Rep. Charles Brunner who got 69.16 percent of the votes cast, winning handily over challenger Chad M. Dewey with 30.41 percent and 12,428 votes.
The "Get On The Bus" candidate for University of Michigan regent, Mark Bernstein, Democrat whose advertising was ubiquitous, out-performed all other state education board candidates with 25,334 votes in Bay County.
Ann Arbor.com immediately speculated about whether Bernstein and fellow regent Shauna Ryder Diggs would attempt to control tuition costs at U-M, as Bernstein's advertising targeting the high cost of college suggested.
Democrat Joel Ferguson got 24,448 votes here for trustee of Michigan State University.
Both Bernstein and Ferguson were winners statewide in their respective races. Former Spartan football lineman Brian Mossalam of Dearborn also was a victor in the race for the MSU board of trustees.
###
---
---

Dave Rogers




Dave Rogers is a former editorial writer for the Bay City Times and a widely read,
respected journalist/writer in and around Bay City.
(Contact Dave Via Email at carraroe@aol.com)

More from Dave Rogers
---
Send This Story to a Friend!
Letter to the editor
Link to this Story
Printer-Friendly Story View
---
--- Advertisments ---