BLUE CROSS CHANGES: Top Michigan Health Insurer Transitioning to Mutual Co.
Plan Calls for $1.5 Billion Contribution to Non-Profit for "Social Mission"
November 18, 2012 Leave a Comment
By: Dave Rogers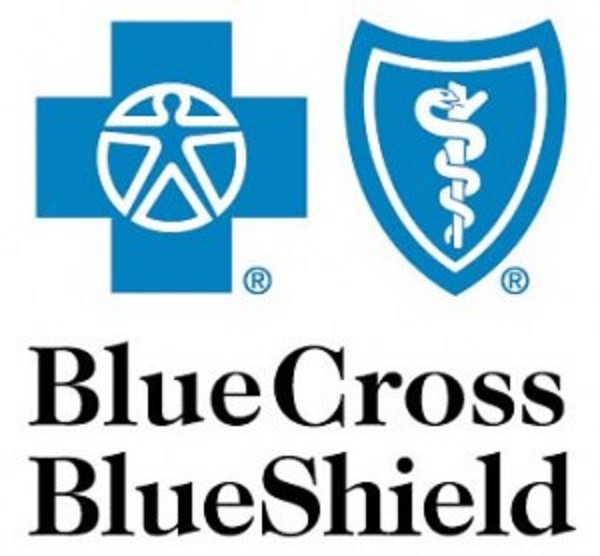 BCBSM would become a mutual company, basically owned by its policy holders, instead of its present non-profit status.
Blue Cross Blue Shield of Michigan (BCBSM) is being brought up to speed to conform to the Affordable Care Act now being implemented.
Mark Cook, Blue Cross vice president of governmental operations, told the House Insurance Committee that changes under the federal Affordable Care Act make it necessary to level the playing field for insurers.
BCBSM would become a mutual company, basically owned by its policy holders, instead of its present non-profit status. It would lose its tax exempt status and would pay an estimated $100 million a year in taxes.
The transition in corporate structure would not change BCBSM or Blue Care Network of Michigan coverage for any of the company's 4.4 million Michigan members, nor would it affect the contracts the company has to administer coverage and claims for self-insured customers. It also would not affect the contracts BCBSM and BCN have in place today with hospitals, physicians and other health care providers.
As the state's insurer of last resort, providing insurance coverage regardless of a client's health status, Blue Cross has been exempt from paying most local and state taxes, wrote Jeff Karoub of the Associated Press.
Legislation proposed by Republican Gov. Rick Snyder, endorsed by Blue Cross and passed by the state Senate, requires the company to pay an estimated $100 million in taxes annually.
Blue Cross says the change in classification -- and the lower government regulation that goes with it -- is essential for it to be able to compete with other insurers under the Affordable Care Act.
The firm has recognized the leadership of Gov. Rick Snyder for his proposal to streamline and modernize Michigan health insurance regulation -- a goal long sought by the Blues.
"Blue Cross has long advocated for all health insurers to play by the same rules," said Daniel J. Loepp, BCBSM president and CEO. "This plan is not exactly what Blue Cross would have proposed, but it does create a fair and balanced set of rules for health insurance. Regulations should be fair to all. They should protect consumers, expand choice and competition and preserve an insurance safety net people can count on. Our board is open to considering this proposal because it preserves Blue Cross' nonprofit mission and sets Michigan's insurance market up for success in the future."
If the Governor's plan is adopted by the Michigan Legislature and supported by a vote of the BCBSM Board, Blue Cross would transition to a nonprofit mutual insurance company that would be regulated the same as other insurers and HMOs in Michigan.
BCBSM would join 12 similar companies around the country structured as mutual insurers, where policyholders have ownership rights defined by company bylaws. These companies operate in 14 states.
The Governor's proposal comes after a year of discussions. It would have BCBSM contribute approximately $1.5 billion over 18 years to establish a new nonprofit to be set up by the state and run by separate board. This contribution would be about 25 times larger than the amount any other Blues Plan has contributed following a transition to a nonprofit mutual insurance company structure. The new nonprofit organization would fund programs to improve health care in Michigan and keep it affordable. This would be an evolution of BCBSM's traditional nonprofit 'social mission.' BCBSM would remain based in Michigan.
Under current Michigan statutes, commercial health insurance companies, nonprofit HMOs and BCBSM are all regulated under different laws with different rules. Some companies pay taxes and some do not. BCBSM serves as 'insurer of last resort,' offering policies to anyone regardless of their health condition -- while all other insurers and HMOs are allowed to reject applicants for their health. BCBSM rates are subject to strict state oversight, while other carriers' rates are not subject to the same strict review processes.
"Regulating every company the same makes sense," Loepp said. "Our competitors complain that our tax-exempt status gives us a competitive edge, and we say that our strict regulations give them an edge. The Governor's proposal smooths out those edges. It makes everyone play by the same rules."
BCBSM would remain a guarantee-issue insurer, accepting everyone who applies for coverage regardless of their medical history. New federal laws require all other carriers to do this beginning Jan. 1, 2014.
"We are pleased that the Governor respects Blue Cross' desire to remain nonprofit and continue our longstanding efforts to advance quality and affordable health care for all Michiganders" Loepp said. "Blue Cross will remain based in Michigan, invested in our communities and focused on improving health care for everyone who calls Michigan home."
Blue Cross Blue Shield of Michigan is a nonprofit corporation and independent licensee of the Blue Cross and Blue Shield Association. For more company information, visit bcbsm.com.
---
---

Dave Rogers




Dave Rogers is a former editorial writer for the Bay City Times and a widely read,
respected journalist/writer in and around Bay City.
(Contact Dave Via Email at carraroe@aol.com)

More from Dave Rogers
---
Send This Story to a Friend!
Letter to the editor
Link to this Story
Printer-Friendly Story View
---
--- Advertisments ---