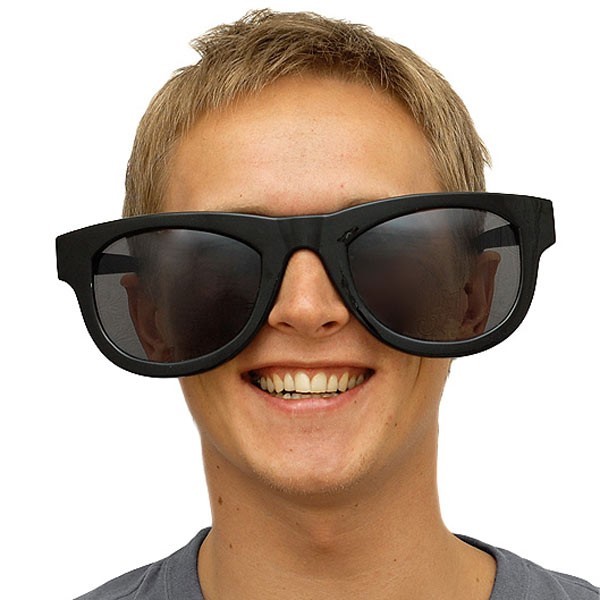 Sunglasses? What Is the Big Deal?
July 15, 2015 Leave a Comment
By: Dr. Lee Newton, Eye Care
Among the plethora of advertising to which we're constantly exposed are messages that we should protect our eyes from the harmful rays of the sun.
How are they harmful?
Short-wavelength, high energy rays in the Ultraviolet part of the electromagnetic spectrum can cause or accelerate the effects of aging changes within the eye known as cataracts and macular degeneration.
Aren't cataracts surgically correctable? Yes . . . but who wants to have surgery if you don't have to, potentially earlier in life than you'd have to, pay your high deductible, require reading glasses to see anything 3 feet away or closer clearly, etc.
Is macular degeneration treatable? There are treatments for advanced stages, but trust me, you don't want to be there. Generally there is no improvement in vision once the condition presents.
Are there other eye problems that sun exposure can cause? Skin cancers can occur on the lids and tissues around the eyes. Photokeratitis is a type of "sunburn" of the surface of the eye and is very painful, though it typically resolves in a day or two with appropriate treatment.
More of the harmful rays get to the back of the eyes (retina) in the case of children, because their intraocular lenses are clearer and allow the rays to pass. That's one reason why appropriate sunwear is important for children, even if vision correction is not needed.
Certain medications may increase someone's susceptibility to sunlight. This may also be true with contact lenses, although there are variations among individuals.
What are the components of a good sun lens?
1. UV (Ultraviolet) light blocking down to 400 nm. Note that this can be true in a clear lens because UV is not visible.
2. Visible light blocking "making the lens dark" typically in the 75%-90% range.
3. Polarization - this is an added feature of some lenses that blocks glare, or light reflected from a horizontal surface, such as a road, body of water, or snow. On a personal note, I will not wear sunglasses that are not polarized.
Note: You can have #2 without #1 and the lay person would not be aware and such a lens would therefore be worse than no lens at all.
One may be inclined to ask "Isn't it more important to wear sunglasses in the winter, because the harmful rays are directed at us from above as well as reflected back up from the ground below?" The answer is yes...they're just more fun to talk about in the summer.
Also be mindful that you don't have to have a mostly sunny day to be at risk of exposure to UV; just as one may be sunburned on a partly cloudy or hazy day.
Cumulative (or lifetime) exposure to UV is the most important determining factor in ocular changes ? that's another reason why protecting children is so important.
Finally, another factor that separates ophthalmic grade sunglasses from regular drug-store type is the optical quality of the lenses. Why would you want sub-optimal vision just because you're protecting your eyes?
Good quality sunglasses names such as Maui Jim and Ray Ban are serviceable, meaning that repairs can be made and parts can be replaced.
Like many other things in life, starting with good quality usually decreases the lifetime cost of owning and possessing an item.
So what are you waiting for? See your eye doctor at your next opportunity to make sure you and your family are protected from the hazards of UV exposure.
As always, I invite your questions or comments.
---
---

Dr. Lee Newton, Eye Care




Dr. Lee Newton has provided eye care services in Bay City ever since graduation from professional school. He and his family consider the Bay City area a great place to live, work, learn, and play!

More from Dr. Lee Newton, Eye Care
---
Send This Story to a Friend!
Letter to the editor
Link to this Story
Printer-Friendly Story View
---
--- Advertisments ---