HEROIN CRISIS: Police, Medical Authorities in Emergency Meeting Friday
Grants Sought to Provide Antidote Drugs to First Responders, Police
August 5, 2015 Leave a Comment
By: Dave Rogers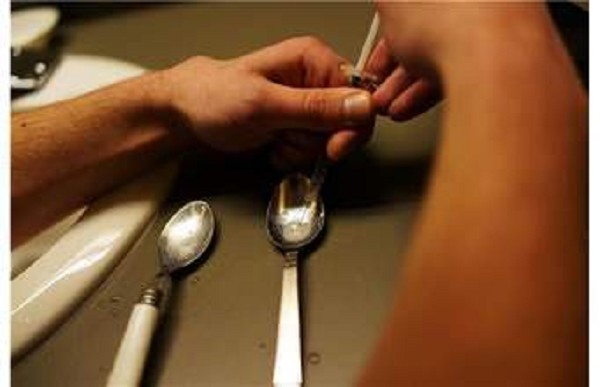 Law enforcement and medical authorities reportedly have scheduled an emergency meeting today to deal with a wave of heroin deaths.
Law enforcement and medical authorities reportedly have scheduled an emergency meeting today to deal with a wave of heroin deaths.
In a dramatic rise since 2014, the number of persons dying from drug overdoses has exceeded the number dying from vehicle accidents for the first time, said County Commissioner Kim Coonan, chairman of the Ways and Means Committee.
Coonan last month was able to get the commission to adopt a resolution authorizing health officials to seek grants for an antidote to drug overdoses.
Supposedly flowing up the I-75 corridor, heroin has caused a series of deaths and near deaths in recent weeks, usually reliable sources said.
An indication of the pervasiveness of the trade came recently when two suspects were caught with 10 kilos of cocaine and 2 kilos of heroin.
Reports in the past have pointed the finger to "white boy runners" from wealthy neighborhoods as culprits in spreading drugs.
One downstate high school, Milford, was said to have been heavily populated with addicts in 2012.
And youth in upscale communities throughout mid-Michigan reportedly are being targeted by drug dealers, with success in some cases.
The two suspects, 27-year-old Larry Arismendez, and 40-year-old Jeffrey Patton, were arraigned in federal court in Flint recently. D.E.A. agents and local police arrested the pair on July 28 and charged them in U.S. District Court with possession and conspiracy to distribute controlled substances.
Authorities said they noticed Arismendez loading a bucket and large steel pipes into a truck with Arizona license plates. Arismendez drove the truck away from a storage unit and was pulled over by police. Investigators said they found 10 kilograms of cocaine and 2 kilograms of heroin in the truck.
Both are being held without bond at the Genesee County Jail.
According to a report by Stephanie Parkinson of NBC 25 News, heroin overdoses are on the rise in Bay County, with several deaths in just the last few months.
Heroin trafficking and abuse -- prevalent in mid-Michigan -- pose a threat nearly equal to that of cocaine trafficking and abuse. The high level of heroin trafficking has been fueled, at least in part, by oxycodone users substituting heroin for prescription opioids.
Meanwhile, Bay County health officials are pushing police to use antidote drugs to combat the deadly effects of heroin and possibly save some users.
Michigan is one of 26 states that have passed laws allowing Naloxone/Narcan use by all emergency first responders and police. This strategy has significantly diminished the number of deaths from heroin or opiate overdoses, said Coonan.
"It's an opioid antagonist, that will stop the overdose in its tracks," said Joel Strasz, Bay County Health Director.
Strasz is seeking a grant to outfit all local police officers with the drug Naloxone, which acts somewhat as an antidote to deadly "recreational" drugs. "You put half a dose in one nostril and half a dose in the other nostril," said Strasz.
Hampton Township's police chief Gerald Runde said people in his Bay County community who have died recently from heroin overdoses might have been saved by Naloxone if administered promptly.
"A few seconds or a minutes difference could be crucial for the individual who is overdosing," said Chief Runde.
David Steele, who heads up the McLaren Bay Region ER, agrees police officers could provide this life-saving care.
"The more rapidly it can get into the patient's system the better," said Steele.
Strasz is hoping to get Naloxone in every patrol car, and on every fire truck in Bay County.
"We can have a great chance of saving someone's life," said Strasz. "Time is of the essence." ###
---
---

Dave Rogers




Dave Rogers is a former editorial writer for the Bay City Times and a widely read,
respected journalist/writer in and around Bay City.
(Contact Dave Via Email at carraroe@aol.com)

More from Dave Rogers
---
Send This Story to a Friend!
Letter to the editor
Link to this Story
Printer-Friendly Story View
---
--- Advertisments ---