PAYING THE PIPER: Ingersoll's 7 Most Valuable Bay City Properties at Risk
Grand Traverse Academy Declines to Pursue Founder as "Uncollectable"
August 9, 2015 Leave a Comment
By: Dave Rogers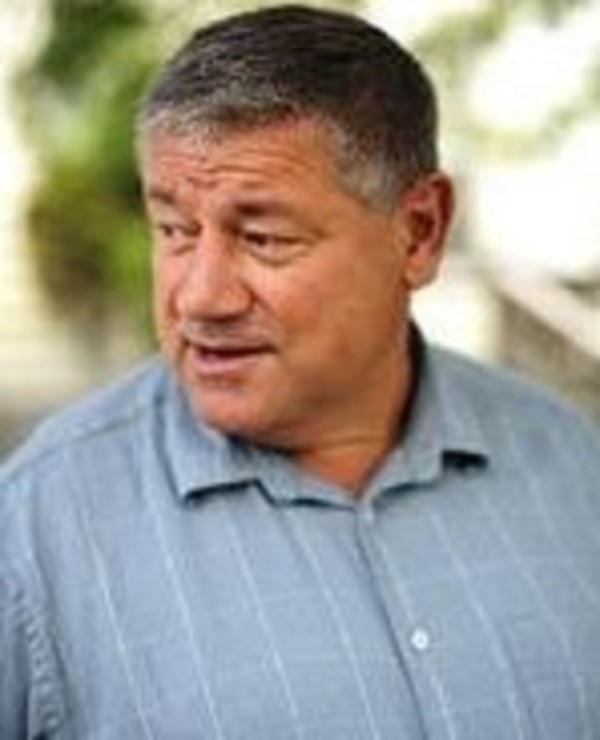 Dr. Steven J. Ingersoll
Charter School Founder
Seven of Steven Ingersoll's most valuable Bay City properties may end up in the hands of his only remaining attorney, Jan Geht, of Traverse City, for the relatively paltry sum of $250,000.
That is, unless Geht receives payment for his past legal services.
Federal District Judge Thomas Ludington Friday allowed two other lawyers, Clark Hill and Martin Crandall, to withdraw from the case because they haven't been paid.
However, Geht remains, apparently because he has a $250,000 mortgage on seven Bay City properties including the former Ernest Perry house, 2230 Center Ave., Ingersoll's former home at 1514 Center Avenue, and the Webster House Bed & Breakfast, 900 Fifth Avenue.
Ingersoll is slated to be sentenced Sept. 24 on a conviction for tax evasion. Pre-sentence recommendation from prosecutors reportedly is for a 10 year federal prison term.
On April 11, 2014, Defendant Steven Ingersoll was charged in a seven-count indictment; on March 18, 2015, a jury convicted him of two counts of tax evasion and one count of conspiracy to commit tax evasion.
On July 20, 2015, one of Steven Ingersoll's law firms, Clark Hill PLC, moved to withdraw as counsel of record. Clark Hill PLC attorney Martin Crandall had served as Steven Ingersoll's attorney since before the indictment was issued.
Court documents state: "Now however, Crandall alleges Ingersoll has not met his financial obligations pursuant to Michigan Rule of Professional Conduct 1.16(b)(4), and therefore it would be an unreasonable financial burden on Clark Hill to continue to represent him.
"Specifically, Mr. Crandall explains that "Clark Hill has not been compensated by Defendant for any work performed in 2015" -- "which would include the almost two-week jury trial. Moreover, Mr. Crandall notes that Steven Ingersoll will continue to be represented by his other attorney, Mr. Jan Geht. Therefore, Clark Hill has shown good cause to allow withdrawal."
Geht, who is also a CPA, has asserted that the $1.67 million authorities allege was missing from school accounts belonged to Ingersoll. It was payment made for managing the school. Geht says Ingersoll only owed it to the academy because he offered to give some of his management fees back when the school was short of money. Geht calls it a rebate.
"Essentially the problem was that the school needed financial assistance and he offered that financial assistance," he said.
The latest developments in the case were summed up today by Anita Senkowski, Essexville investigator who blogs about crime under the tagline "glistening, quivering underbelly:"
"After nearly 16 months of conflicting public statements (beginning shortly after Steven Ingersoll's federal fraud indictment was unsealed on April 10, 2014), the Grand Traverse Academy (GTA) Board of Directors has formally decided against taking any legal action to recover the estimated $1.67 million dollars owed to the Traverse City charter school by its former management company, Ingersoll's Smart Schools Management, Inc. (SSM)"
http://glisteningquiveringunderbelly.blogspot.com/
Kerry Morgan, attorney for GTA, said the board has declined to sue Ingersoll for the $1.67 million because its contract with him calls for arbitration, commenting to Miss Senkowski:
"United States also asserts Ingersoll owes $1,673,025 in back taxes; with applicable penalties and interest, the total is $2,699,673.48. Several Ingersoll properties in Bay City are also foreclosed. These large debts and claims suggest strongly that Ingersoll is, has been and will be un-collectable.
"If Ingersoll is imprisoned, an arbitration proceeding without his physical ability to appear is shortsighted. SSM as a wholly controlled and funded entity of Ingersoll shares this same un-collectable fate."
GTA Board President Brad Habermehl was quoted as saying: "GTA had a management contract with Smart Schools Management, not Ingersoll. Smart Schools Management (SSM) is a corporation, Ingersoll an individual. GTA's recovery if any must arise from under the management contract. The fact that Ingersoll is the owner of SSM does not make him personally liable on a contract between SSM and GTA. This is the nature of corporate liability."
###
---
---

Dave Rogers




Dave Rogers is a former editorial writer for the Bay City Times and a widely read,
respected journalist/writer in and around Bay City.
(Contact Dave Via Email at carraroe@aol.com)

More from Dave Rogers
---
Send This Story to a Friend!
Letter to the editor
Link to this Story
Printer-Friendly Story View
---
--- Advertisments ---