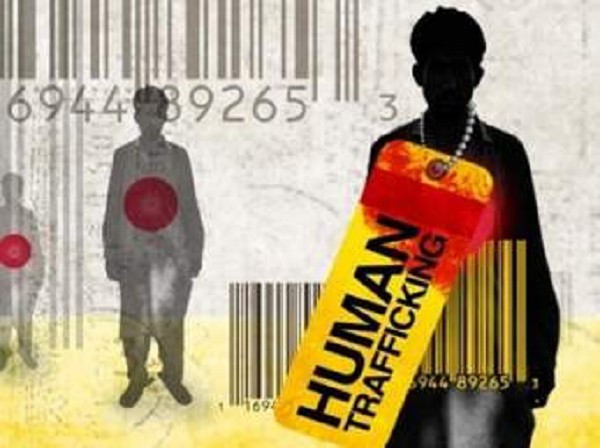 Every year, thousands of men, women and children fall into the hands of traffickers, in their own countries and abroad.
---
HUMAN TRAFFICKING: Specialty Court Aims to Change Way Victims Are Viewed
Prostitutes, Often Viewed as Criminals, Actually Victims, New Protocol Says
September 7, 2015 Leave a Comment
By: Dave Rogers
Human trafficking, a worldwide scourge, is no stranger to Michigan.
And Michigan is joining other states like New York and the United Nations in combatting the evil practice that dates to ancient times.
Every year, thousands of men, women and children fall into the hands of traffickers, in their own countries and abroad.
Almost every country in the world is affected by trafficking, whether as a country of origin, transit or destination for victims.
UNODC, as guardian of the United Nations Convention against Transnational Organized Crime (UNTOC) and the Protocols thereto, assists states in their efforts to implement the Protocol to Prevent, Suppress and Punish Trafficking in Persons (Trafficking in Persons Protocol).
The University of Michigan Law School's Human Trafficking Clinic is the first clinical law program solely dedicated to the issue of human trafficking.
Also known as modern-day slavery, human trafficking is the recruitment, transportation, harboring, or receipt of people for the purposes of slavery, forced labor, and servitude.
At the U-M, lawyers and students provide legal services to victims of human trafficking regardless of age, gender, or national origin. Through client representation and advocacy students gain core knowledge and foundational skills.
The Human Trafficking Clinic is committed to advancing anti-trafficking policy through interdisciplinary collaboration at the local, national and international levels. The court is the first of its kind in Michigan.
For Elizabeth Campbell from the Human Trafficking Clinic at the University of Michigan Law School, who helped develop this specialty court, the goal is "to change the way that the criminal legal system responds to human trafficking in a few different ways."
The first change she hopes to make is the way in which the legal system looks at people who have been arrested for crimes like prostitution. She says we should be assessing whether they have been victims of severe trafficking.
This is part of a shift in law enforcement that seeks to treat prostitutes like victims instead of criminals. A state law that passed in 2007 broadly defines sex trafficking by the methods a pimp uses to control a prostitute. The threshold can be met if the pimp instills fear of a beating, but also by more subtle intimidation, like spreading a secret that might subject a prostitute to ridicule, or doing anything "calculated to harm" the person's health, safety or immigration status.
"And then to respond to it in a different way by offering services that are related to the trauma that maybe brought them to commercial sex, and to ensure that police officers -- the local criminal justice system -- understand what human trafficking is and treat the people who have experienced it accordingly," she said.
Washtenaw's Human Trafficking Specialty Court, opened in March 2014, is attempting to do just that -- find help for victims and to keep them from re-offending.
Judge Charles Pope from Ypsilanti's 14B District Court oversees the Human Trafficking Court. He says the people this court sees almost always are dealing with substance abuse, mental health issues, alcohol relationship issues, housing problems, child and child care hardships, and/or trouble with employment.
"It's a difficult population just because their plate is so full," he said. "Traditionally courts -- especially the last decade or so -- have become pretty adept at dealing with substance abuse issues. But that only addresses one of the many issues that our participants encounter. And the idea is to provide as great a depth and wide variety of services as we can."
Usually, the court assigns its clients two years of probation, the longest sentence allowed for a misdemeanor in Michigan. In no fewer than seven days, clients are assessed and then immediately begin their recommended treatment.
Pope said he and his associates tried hard to figure out exactly what would help the court's clients do well.
"What is it we can offer them that would really inspire them to comply and to be successful?" he asked. "And I guess because we're attorneys, we kind of thought it may have something to do with a promise of dismissal of charges in the future. Turned out that wasn't it at all."
What clients wanted was direct access to services. They wanted help, and more than that, a community of people who understood what they were going through, Campbell said.
###
---
---

Dave Rogers




Dave Rogers is a former editorial writer for the Bay City Times and a widely read,
respected journalist/writer in and around Bay City.
(Contact Dave Via Email at carraroe@aol.com)

More from Dave Rogers
---
Send This Story to a Friend!
Letter to the editor
Link to this Story
Printer-Friendly Story View
---
--- Advertisments ---