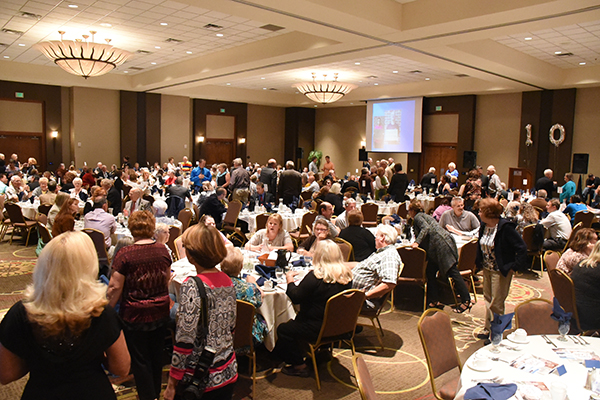 The dining hall was packed for the Good Samaritans 10th Anniversary Dinner.
(MyBayCity Photo by John Keuvelaar)
---
Good Samaritan Anniversary Dinner
An Evening of Inspiration
September 27, 2015 Leave a Comment
By: John Keuvelaar
Monday, September 21, the Good Samaritan Mission of Bay City celebrated their 10th Anniversary at the DoubleTree Hotel on the banks of the Saginaw River. This was also the 110th Anniversary Celebration of the Rescue Ministries of Mid Michigan who helped branch out and start our local mission ten years ago. This was more than just a celebration of a "Legacy of Care", it was an evening of inspiration, hope and enlightenment.
The Rescue Ministries mission is "to equip the hurting and homeless of Mid-Michigan through guidance and godly care that leads our guests toward God-honoring, sustainable solutions and permanent housing." Currently, the local mission is in the process of building onto their present location adding 10 permanent residential units for single men.
The mission not only provides housing and housing solutions, it also assists it's consumers in obtaining the skills and direction to finding jobs. Dennis, a mission consumer, spoke how he had once lost his job and found his way to the mission. Through the love and support by those at the mission, he has been able to regain employment and now has a full time job. But his story was more. It was about taking what the people have done for him there and giving back by becoming a part of the mission. He has stayed involved and when not working, he is helping others who come to the mission in their time of need.
Many people have dedicated their lives to helping build the local mission and serve those in need. They were honored at the ceremony for the selfless acts of compassion and kindness. People like Brian and Char Wieland, a husband and wife who have been actively involved in ministering to others' needs for decades. Ken Streeter, a board member of the Saginaw Rescue Mission who helped start the Bay City chapter. And like Dale Wieck, another leading board member who brought his passion and leadership to Bay City and worked with people like Ken Streeter to bring about our local mission. Dale received the Ministries highest honor by being bestowed the "Honorary Life Member of the Board of Rescue Ministries of Mid Michigan".
The evening was highlighted by guest speaker, Dr. Craig Mayes, CEO of the New York City Rescue Mission and native of Frankenmuth. Last year Dr. Mayes received the Frankenmuth School?s 2014 Alumnus of the year award.
Dr. Mayes told of two inspirational stories of tragedy and triumph in his life that has gone on to positively affect the lives of others. First, he told of the horrible traffic accident on I-675 whereby a chain reaction highway vehicle accident occurred in the lane next to him. After exiting his car, he witness a lady trapped in her car and a fire starting under it. He rushed to the car and with the help of another, was able to free the women from the car just moments before it burst into flames.
The second story was about a man who had worked his way up the ladder in a company he worked for from the assembly line to a prominent office position. But alcohol cost him his job, his family and his way in life. After years of homelessness, he visited a rescue mission and with their guidance and encouragement, was able to get his life back and eventually his family. Along the way, he connected with his then eight year old grandson with whom he took fishing often telling him biblical stories in a "can you imagine" way. This resulted in helping shape that young boys life. The man was Dr. Mayes grandfather.
The evening also served as a fundraiser for the Good Samaritan Rescue Mission of Bay City to help support their local efforts for our community. To learn more about the Bay City Rescue Mission and the work of the Rescue Mission Ministries, go to http://gsrmbaycity.org/.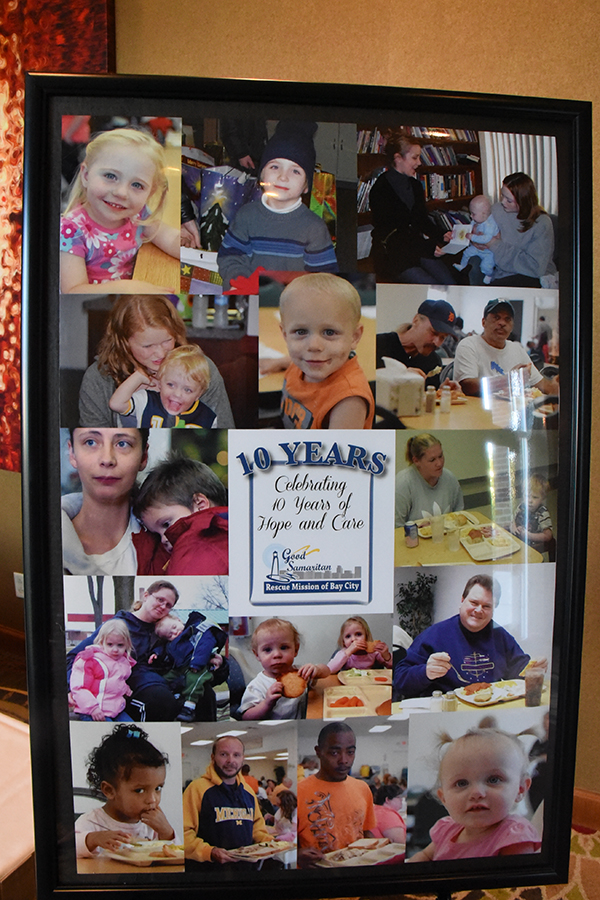 Photos of some of the people the Rescue Mission has helped through the years.
(MyBayCity Photo by John Keuvelaar)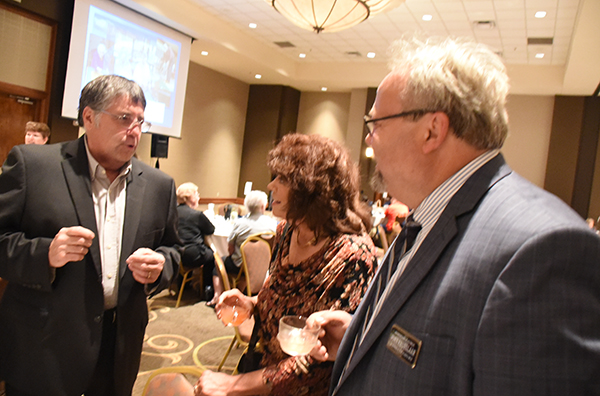 John Davidson talks with Judge John Keuvelaar and his wife Amy.
(MyBayCity Photo by John Keuvelaar)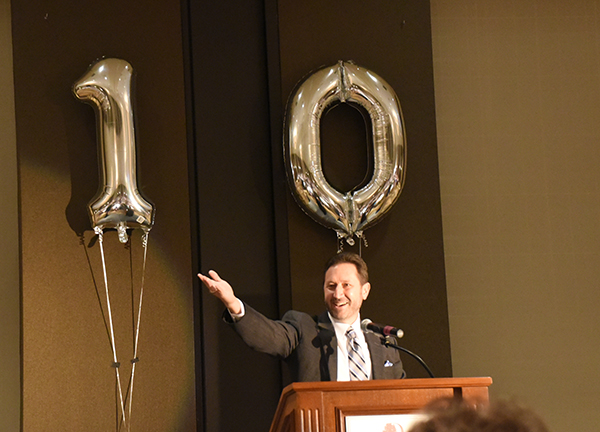 Dan Streeter hosts the 10th Anniversary Good Samaritans Dinner.
(MyBayCity Photo by John Keuvelaar)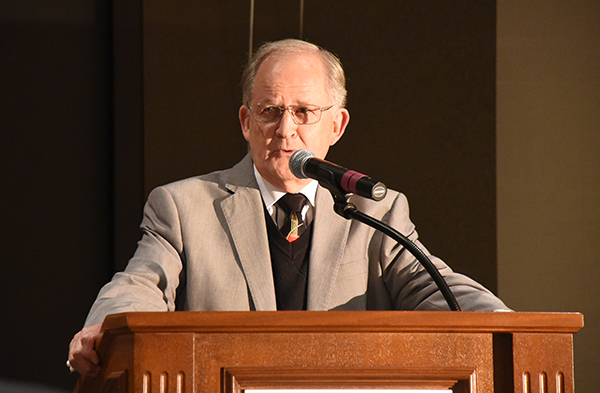 Pastor Englehardt gives words and prayers.
(MyBayCity Photo by John Keuvelaar)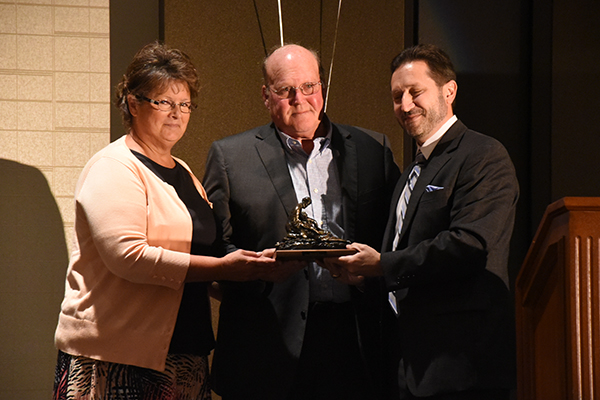 Char and Brian Wieland received the Samaritan Award from Dan Streeter for their many years of Service.
(MyBayCity Photo by John Keuvelaar)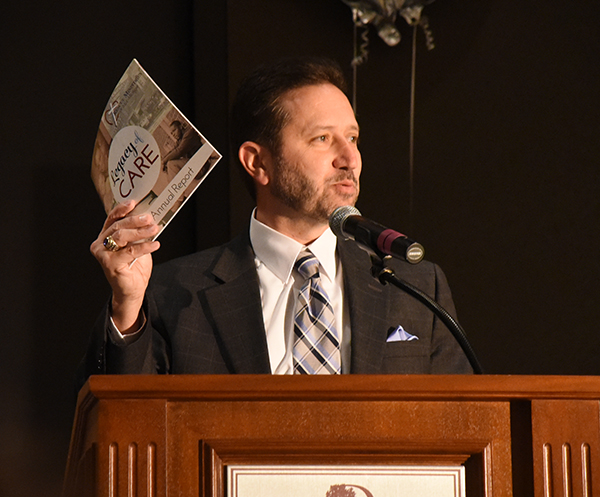 Dan Streeter talks about Good Samaritan Annual Report.
(MyBayCity Photo by John Keuvelaar)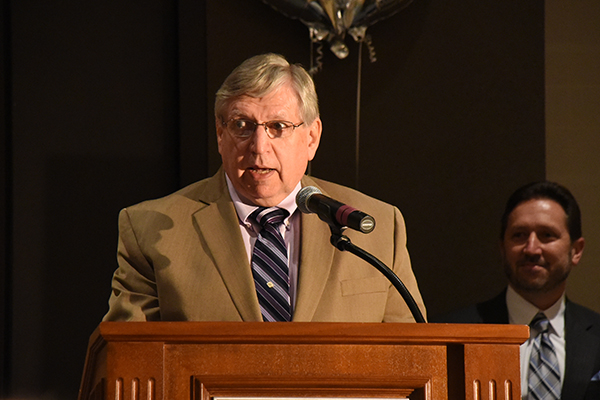 Ken Streeter talks about the effort of Rescue Mission.
(MyBayCity Photo by John Keuvelaar)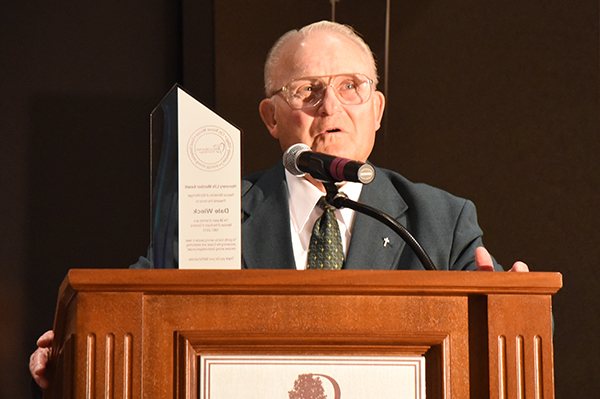 Dale Wieck was bestowed "Honorary Life Member Award" for his 34 years of service.
(MyBayCity Photo by John Keuvelaar)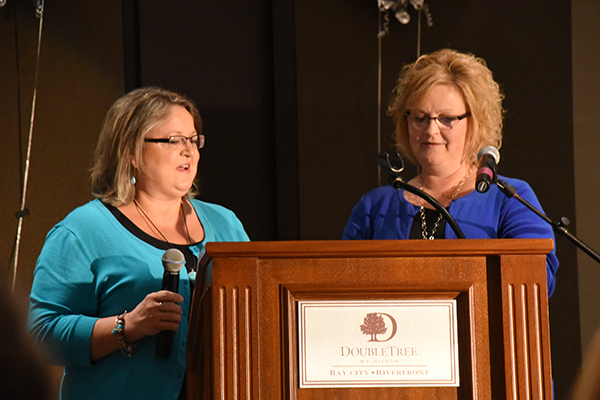 Jamie Kinzer and Barb Streeter sang Not Guilty with Mark Kinzer on the Piano.
(MyBayCity Photo by John Keuvelaar)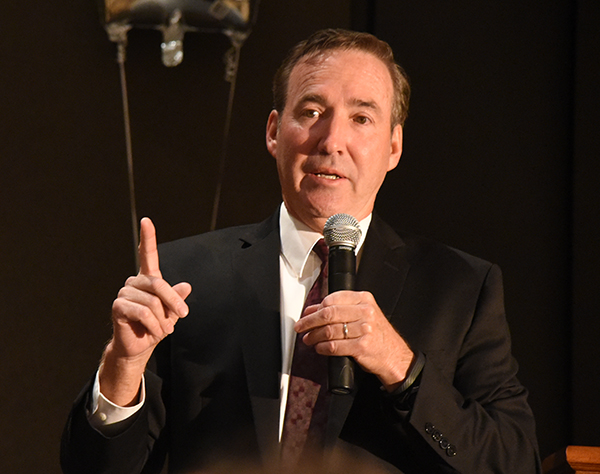 Dr Craig Mayes CEO of New York City's Rescue Mission guest speaks at the dinner.
(MyBayCity Photo by John Keuvelaar)
---
---

John Keuvelaar




John Keuvelaar is a college student at Midwest Photography Workshops and Delta College.

More from John Keuvelaar
---
Send This Story to a Friend!
Letter to the editor
Link to this Story
Printer-Friendly Story View
---
--- Advertisments ---