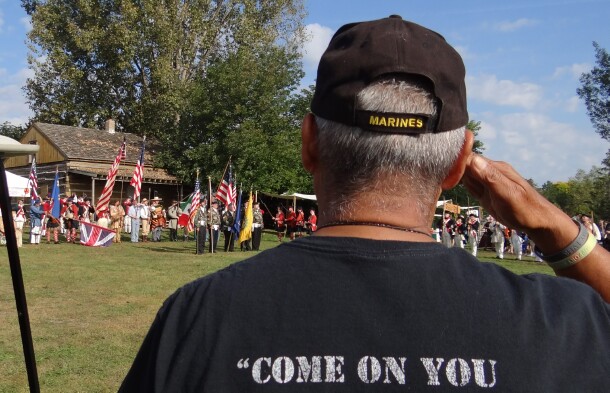 Veteran Marine Salutes Flag at Opening Ceremonies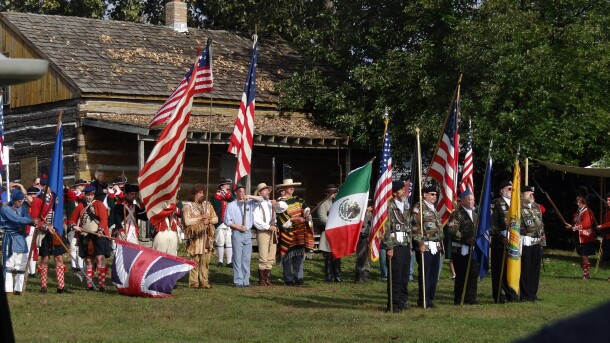 Color Guard Presents flag before a historic array of older flags.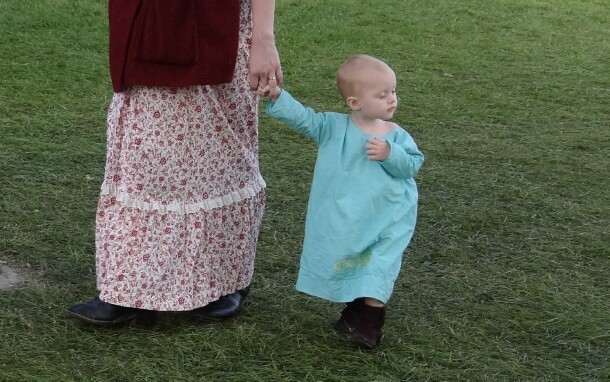 Baby In Blue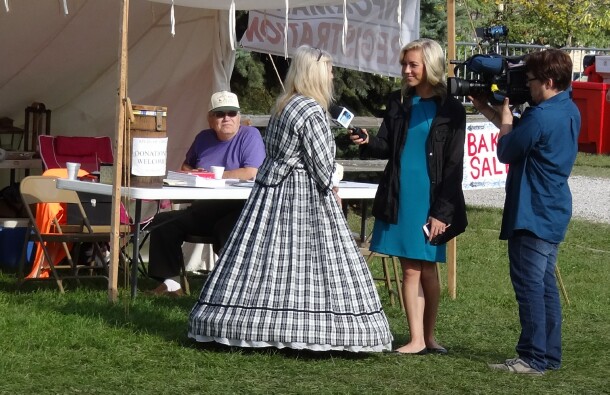 TV Reporter interviews re-enactor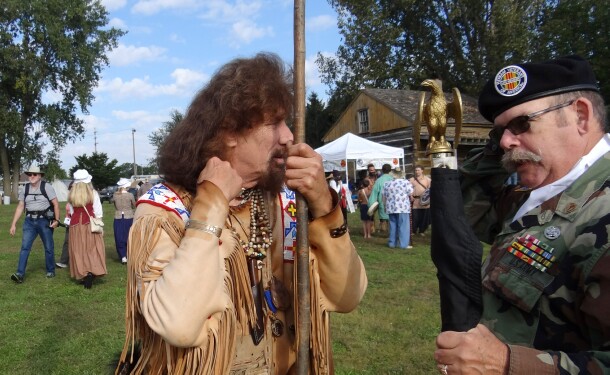 The distant past meets the recent past.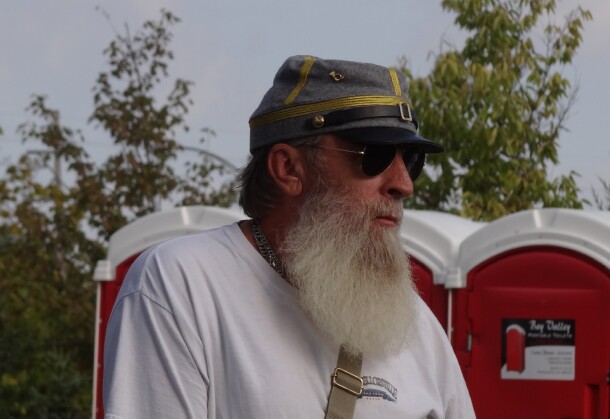 Graybeard in Confederate cap.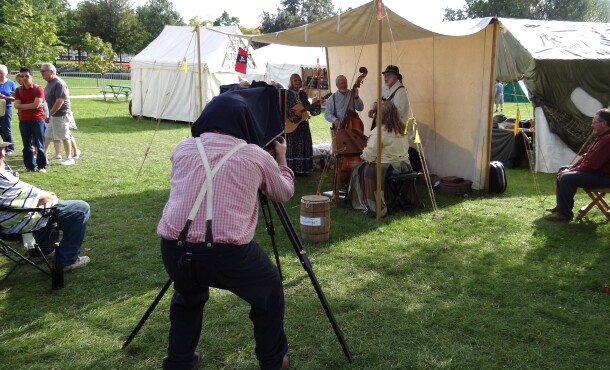 Bill Badgley takes vintage photo of musicians.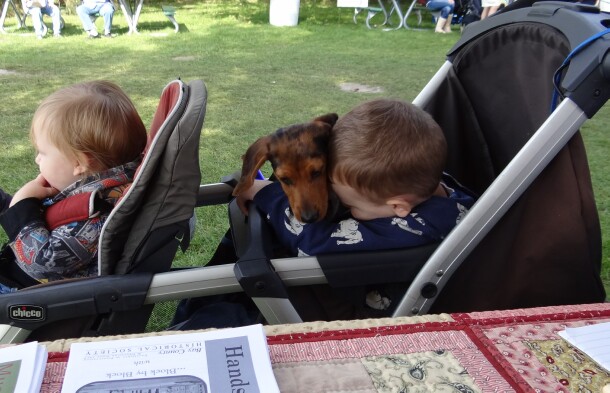 Youngsters get a ride as the puppy climbs all over to get a better look.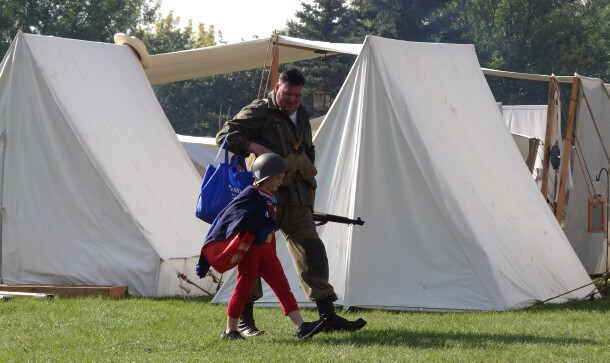 WWII re-enactor and son.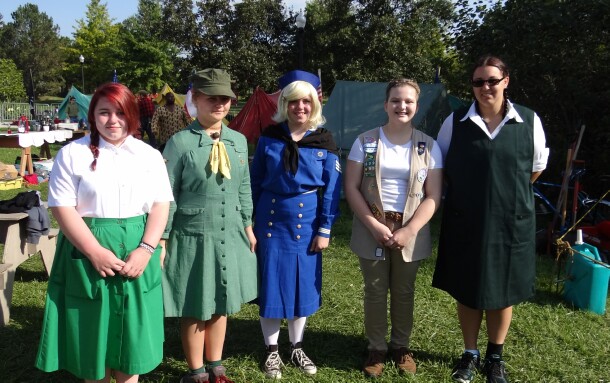 Girl Scouts wear uniforms from across the time line.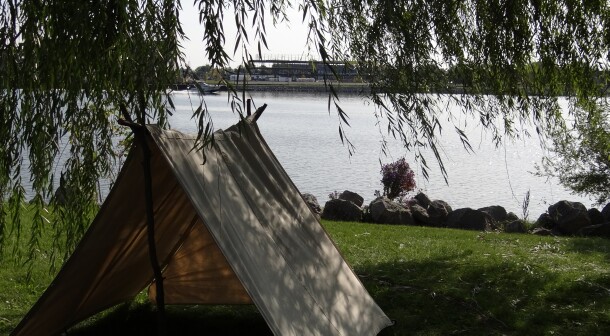 Lone tent in a prime spot on the river.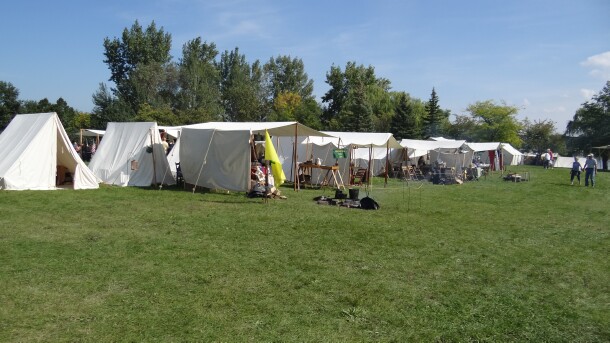 Tent cities lined up all over the river front.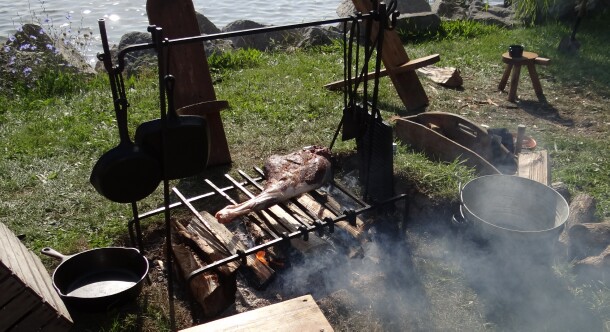 Venison on the grill in the morning.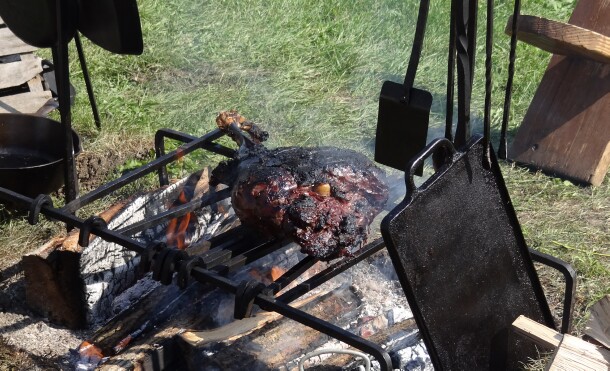 Venison on the grill about ready to eat by lunch.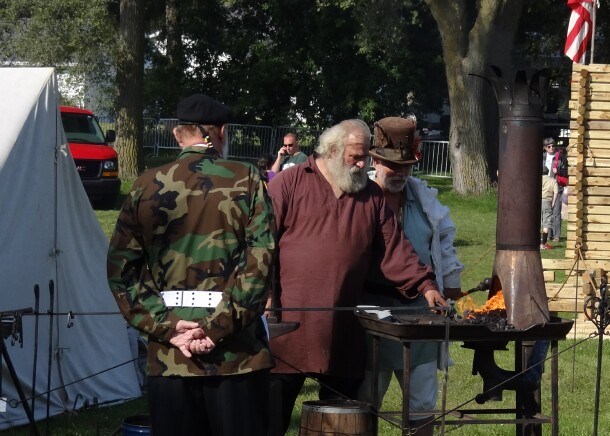 Blacksmiths forged traditional implements for sale to re-enactors as well as spectators.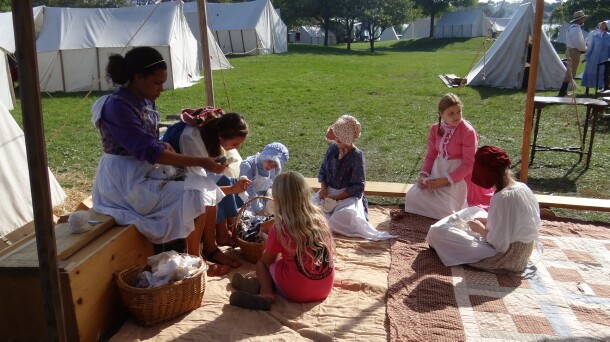 Mormon Battalion girls teach sewing in traditional way.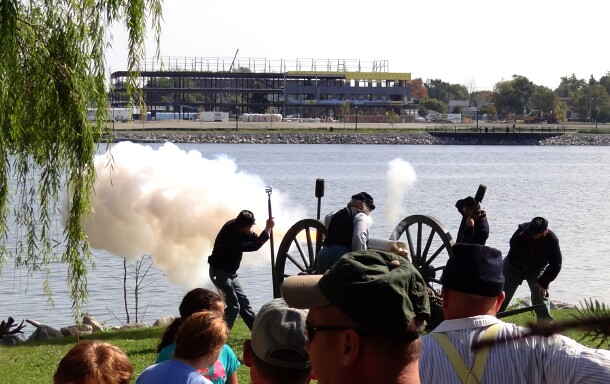 Re-enactor soldiers knew to hold their ears; the crowd reacted a second after the picture was taken.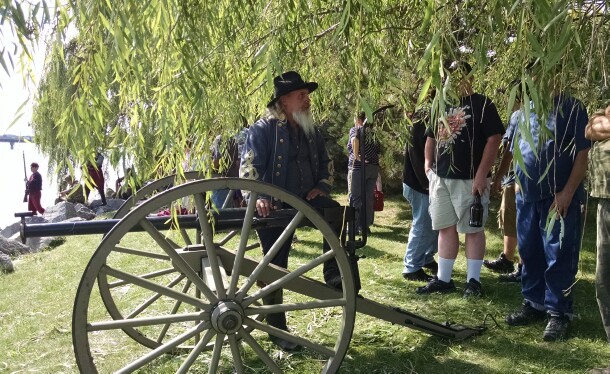 Civil War era rifled gun looks over river.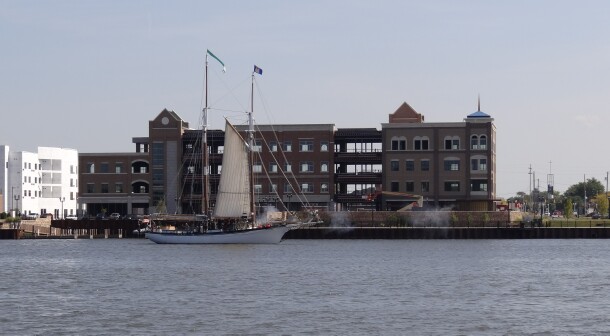 Soldiers on the Appledore fire on the shore emplacements during the river battle re-enactment.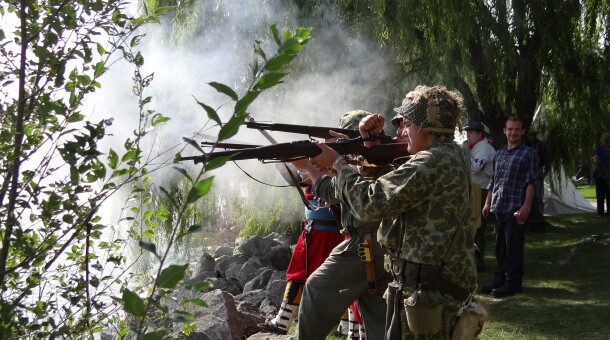 Soldiers from every war on shore fire back at Appledore.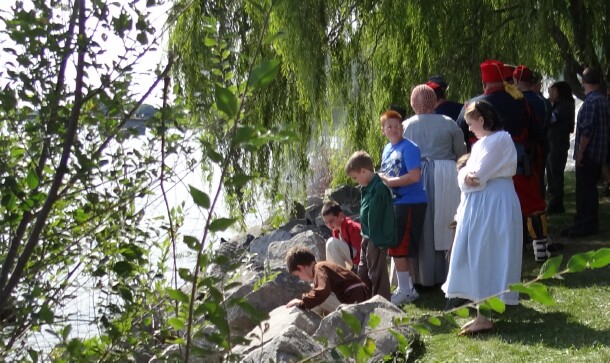 Kids scramble over the rocks to pick up spent cartridge cases after riflemen fire.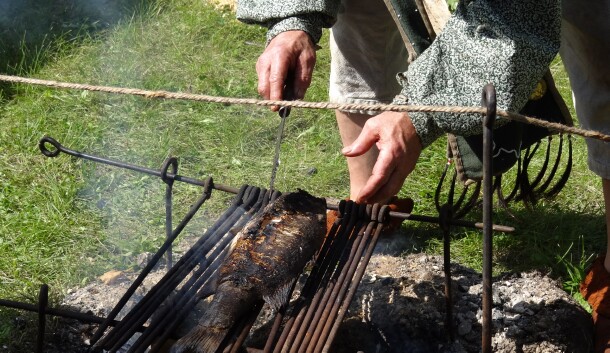 Randy Baker turns the smallmouth bass that he brought for his lunch.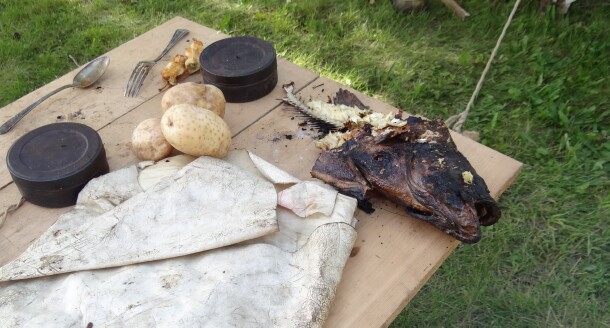 After Randy Baker's lunch there's little left of the bass.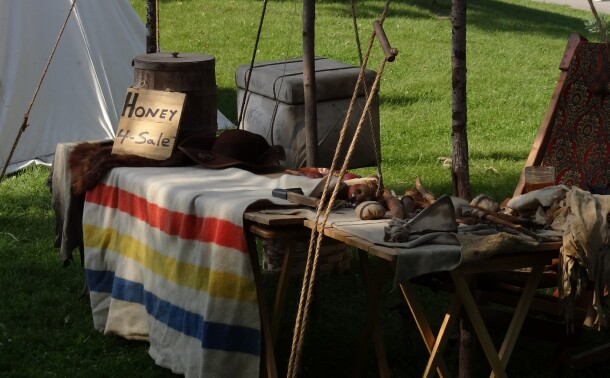 Honey for sale and early explorer trade goods.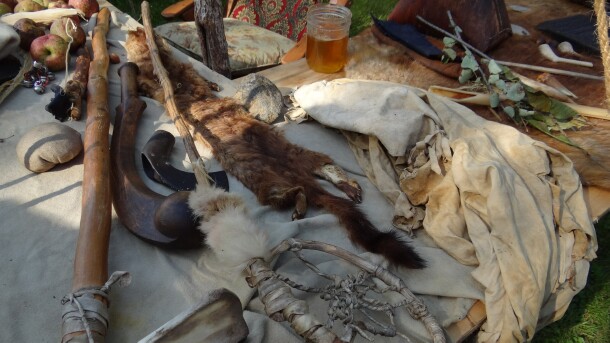 Trade goods typical of an early explorer of the Great Lakes.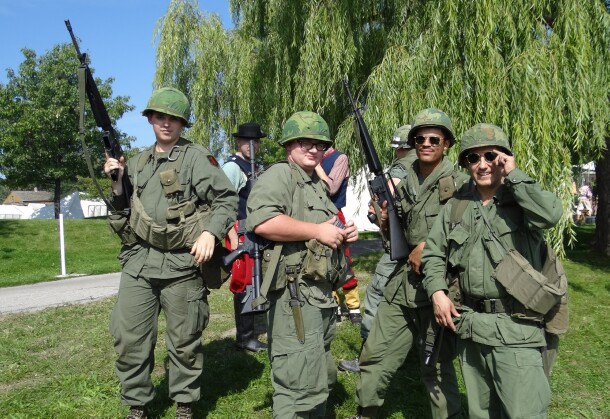 Re-enactors represent Vietnam soldiers from the 128th 1st Infantry Division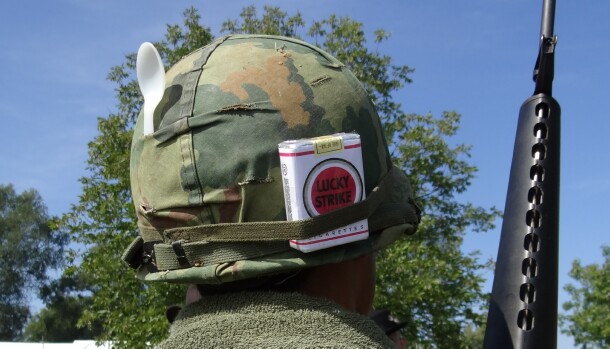 He said this was very accurate for the Vietnam period.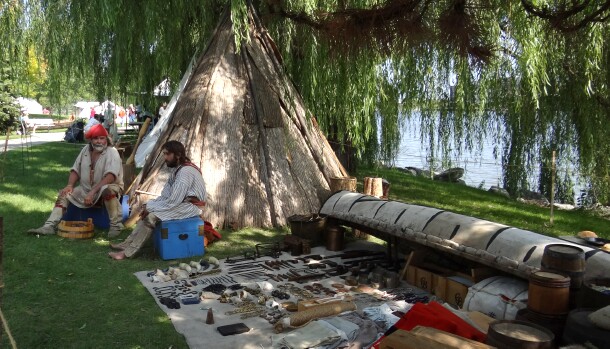 Drew and his dad Gale Bereus re-enact French trapers from the 1680 to 1740 period.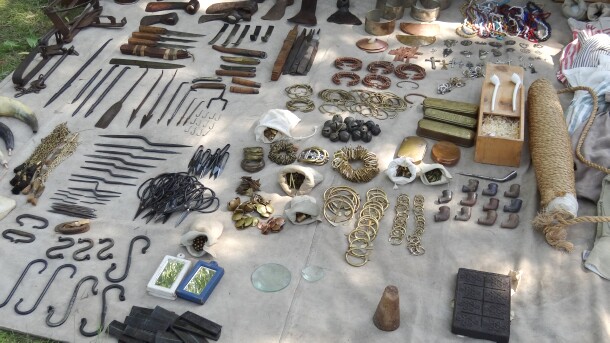 The trappers brought a large supply of trade goods in their canoes.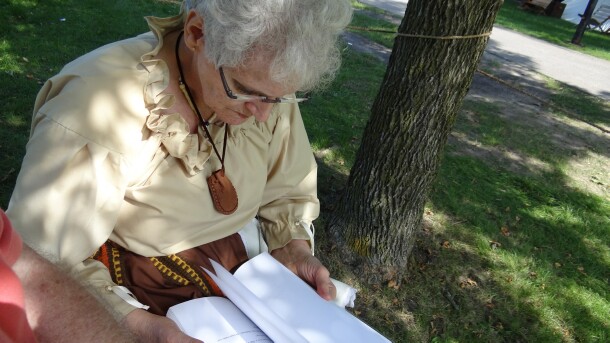 Chris French discusses her book about ancestor Lewis Mashue in the Voyageur years.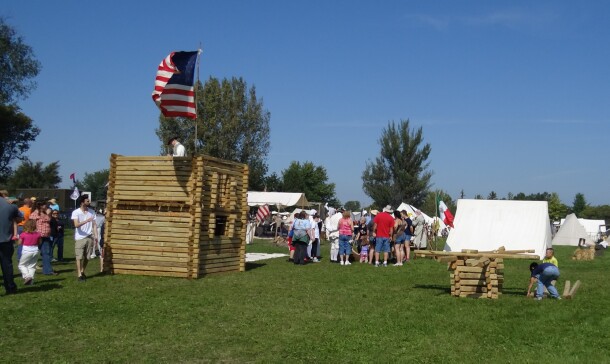 Mormon Battalion built a model log fort. Small logs were available for kids to try their hand.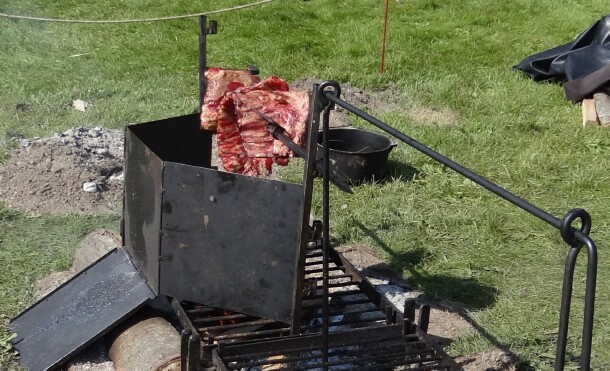 Yum! Those ribs will be great after a few hours over the fire.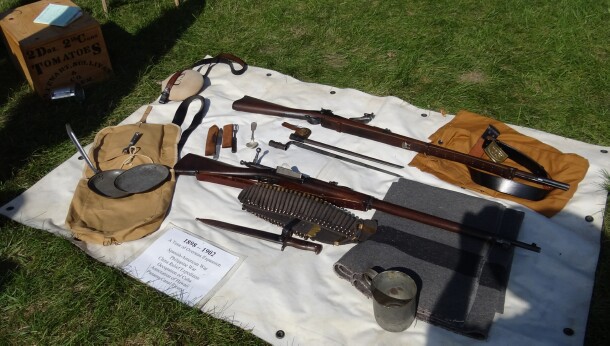 Typical pack items of a soldier in the 1898-1902 overseas expansion period.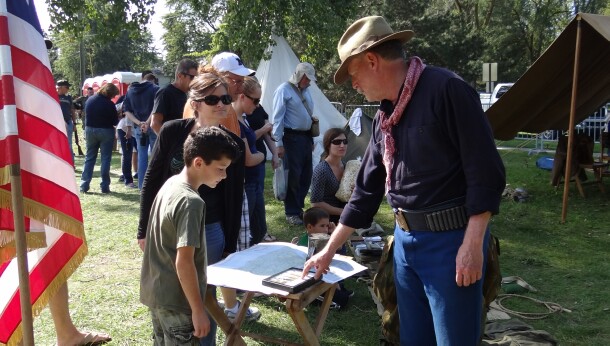 Jim MacKinnon talks about the in the 1898-1902 overseas expansion period and
the Spanish-American war through the Panama Canal Treaty.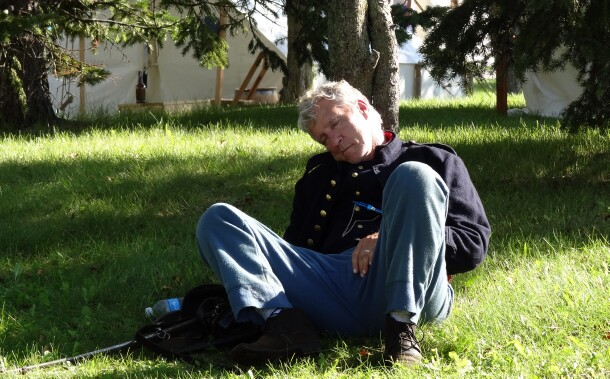 Perfect way to spend a beautiful September afternoon.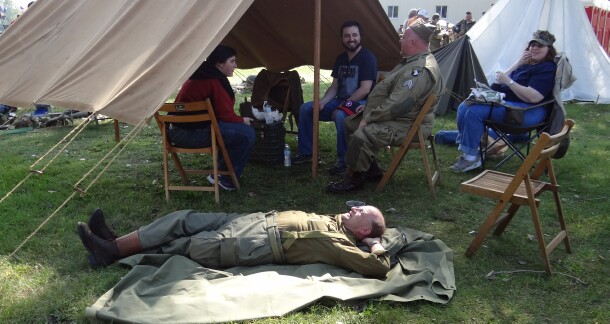 Doesn't matter the period you're re-enacting, Warm September afternoons are perfect for a nap.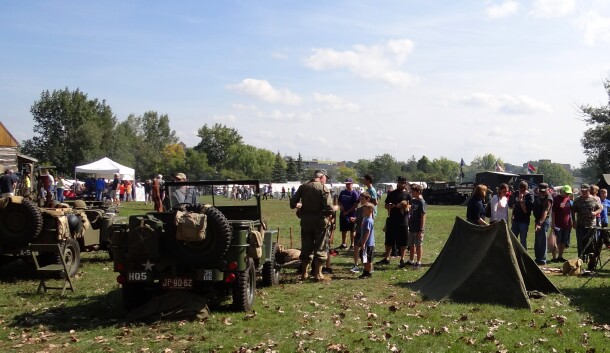 WWII Camp including vintage Jeeps.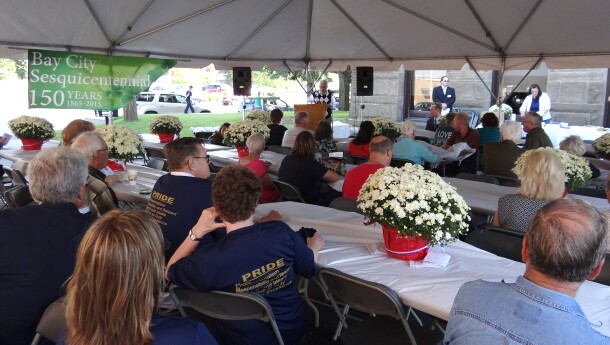 During the River of Time, a number of people gathered between City Hall and the Museum to
commemorate Bay City's Sesquicentennial 1865-2015.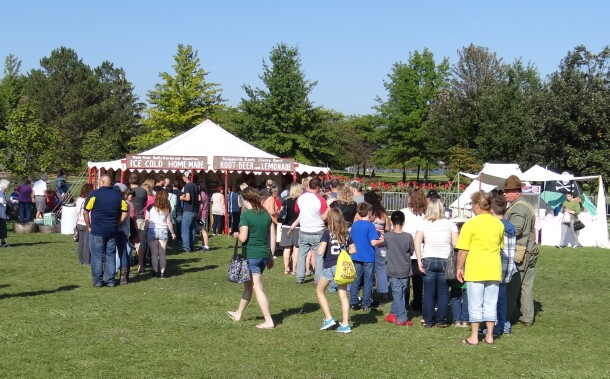 The always popular rootbeer stands had a long line all day.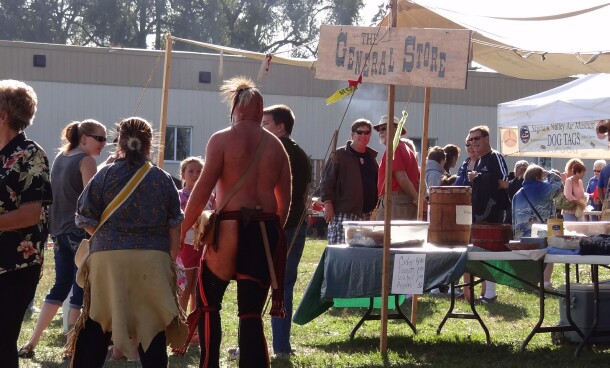 River of Time General Store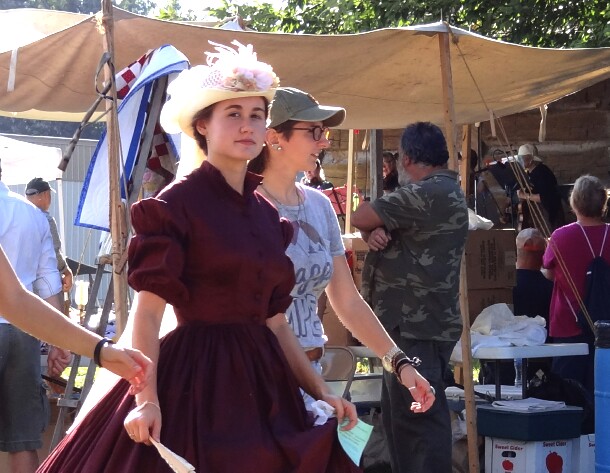 A beauty from the frontier period.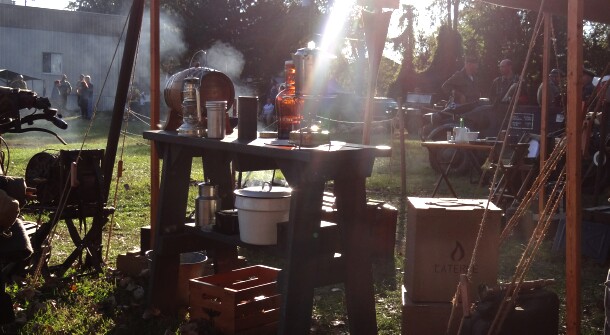 Sunbeams light a camp as the afternoon wanes.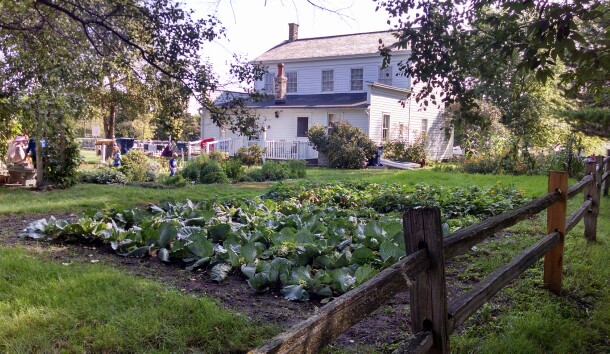 Trombley House garden with fall veggies.