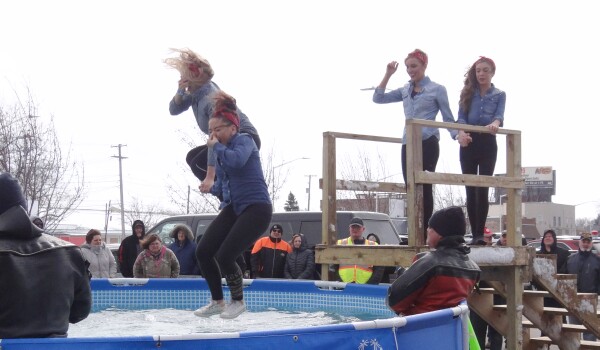 Miss Bay County and her court take the plunge for Special Olympics
---
Polar Plunge Makes Splash At Dow Family Y
February 27, 2016 Leave a Comment
By: Stephen Kent
Special Olympics Area 9 held its annual Polar Plunge today at the Dow Family Y in downtown Bay City. After a number of years at Saginaw's Haithco Recreation Area, the move to Bay City was a great success.
This year some 29 teams representing 118 registered "plungers" got together to get a little wet and a lot cold. It was all for a good cause as the participants raised over $14,000 for special Olympics. Statewide there are 28 plunges this year, five of which were held today.
The Dow Family Y proved to be a great location for the event. Participants met in the large room on the ground floor to register and get organized. They were given some safety pointers then paraded through the building and out to the south parking lot where a large above ground pool had been set up.
Despite "balmy" temperature a little above freezing, there was a brisk wind blowing which did a good job of pre-chilling the plungers as they waited in line to climb the "gallows" steps and take the plunge into the pool. Members of the State Police dive team were in the pool just in case, but nobody found ANY excuse to stay in that cold water a moment longer than necessary.
A real advantage of the Y was obvious as the plungers, coming out of the icy pool, had a short run to the back door and into the shower area where hot water and free souvenir towels provided by sponsor Saganing Eagle Landing Casino helped them warm up and dry off.
After the invigorating dip and hot shower, the plungers gathered back in the meeting room for hot drinks, soup from the Stockpot and chicken wings from Buffalo Wild Wings. Along with statewide sponsor Sam's Club, and the Dow Family Y, there were nearly 20 other sponsors that helped make the day a success.
Prizes were given for Costumes, fund raising, and the best jumps. As the program concluded, Special Olympics thanked everyone for their participation and cheered "Plunge On!".
Special Olympics Michigan Inc. (
SOMI
) provides year-round sports training and athletic competition for 20,797 children and adults with intellectual disabilities. Athletes build physical fitness, develop self-confidence and prepare for participation in society. SOMI is a non-profit organization supported almost entirely by corporate and individual gifts, and events. The generosity of Michigan organizations, individuals, and statewide businesses enable the program to continue.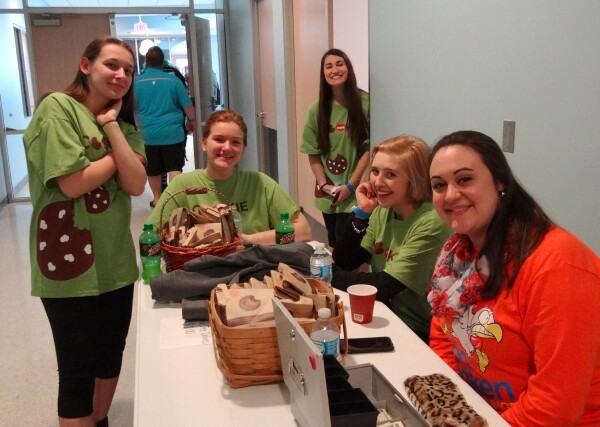 The first volunteers you saw had COOKIES!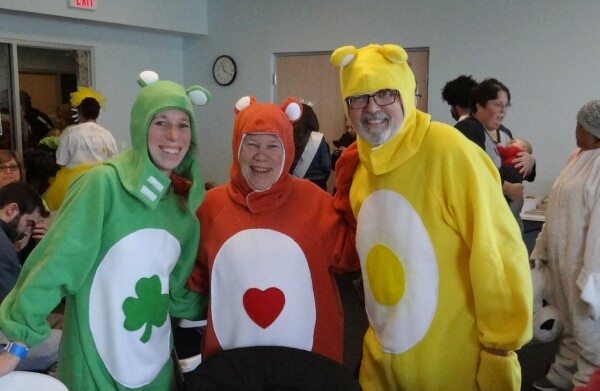 The Care Bears Laura McCreery, Sally McCreery, Ross Jones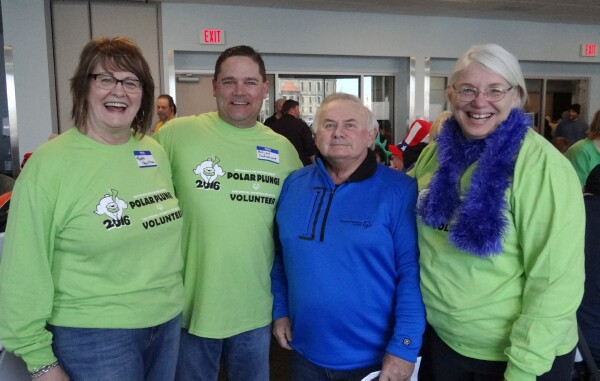 Kathi Newsham, Brian DuFresne, Bob Chadwick, Linda Bilhimer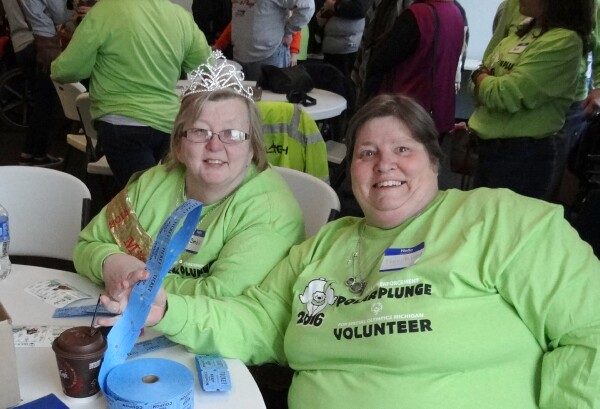 Barbie and Terri sell 50/50 tickets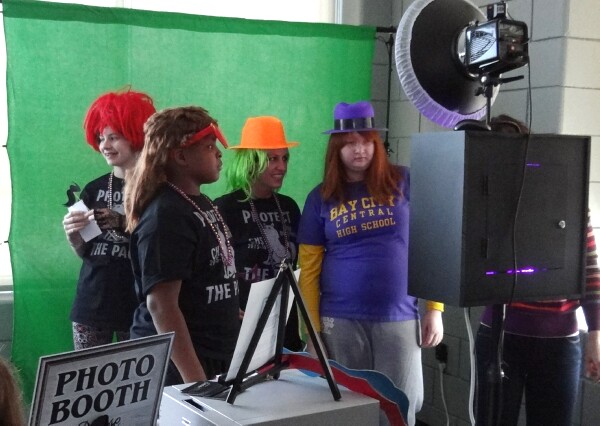 Jumpers line of for photo booth BEFORE getting soaked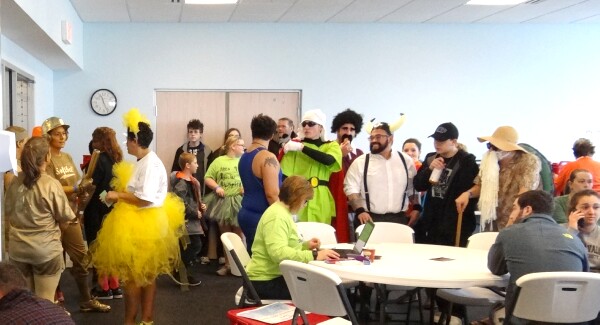 Just a sample of the costumes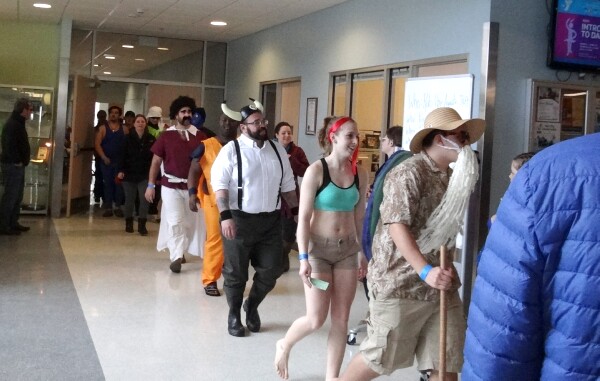 Walk of FAME leading through the Y to the jump off point.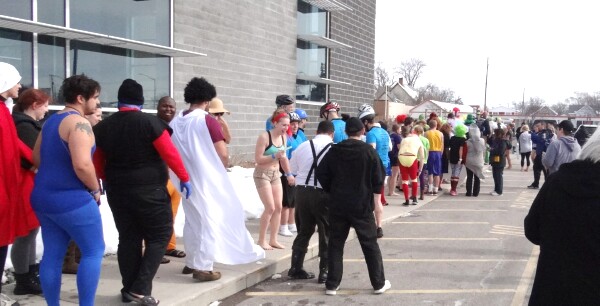 Pre-chill line up. A strong wind was blowing so the water may have seemed warm by comparison.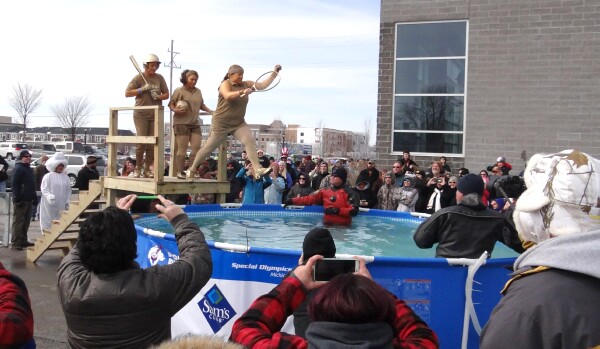 Among the first to take the leap.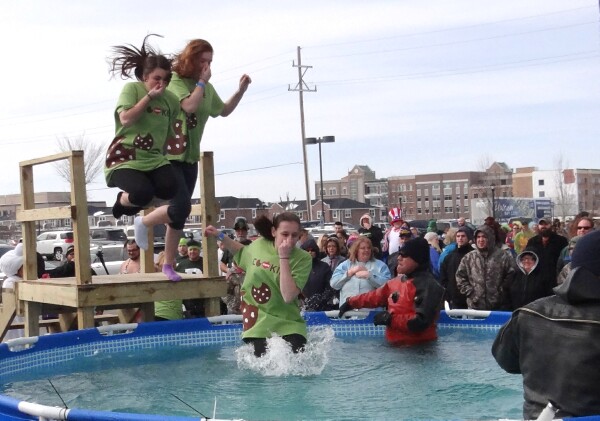 Nobody is sure if holding your nose helps with the cold.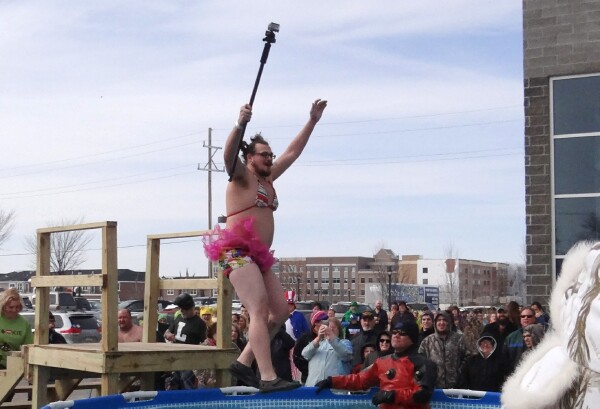 If you're wearing THAT getup, you sure want to catch it on the GoPro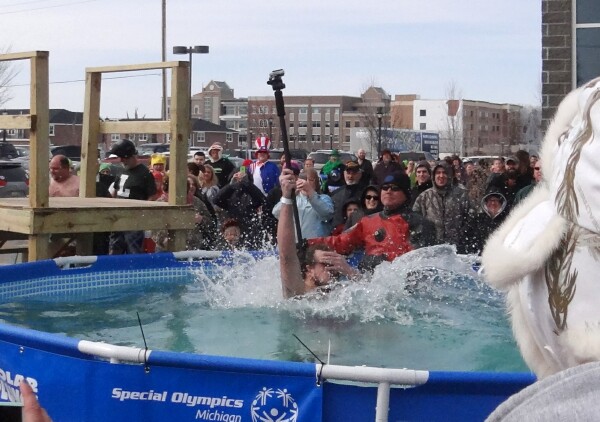 But you want to keep the GoPro out of the water.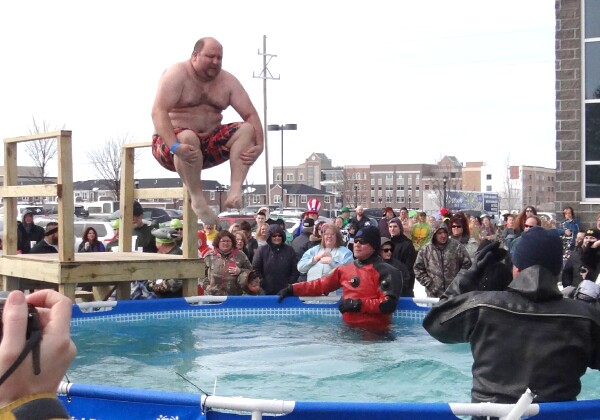 CANNON BALL!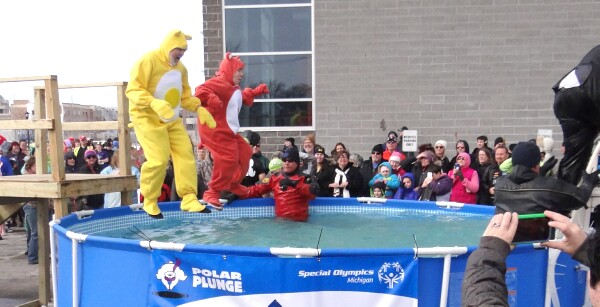 Care Bears - 3rd place costume, 2nd place money raised!
Light weight cannon ball.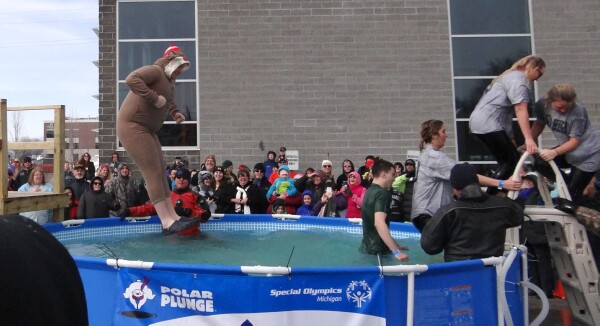 Wish we had caught Chris Girard's face when he came up for air! It was classic.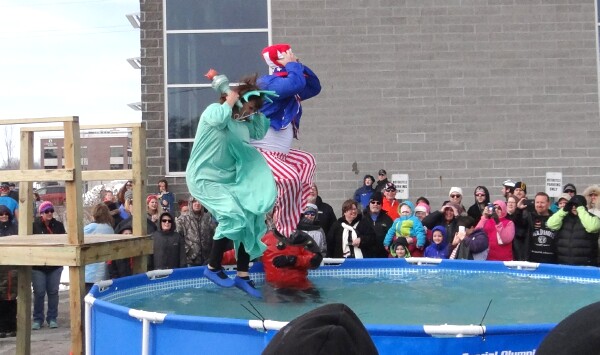 Lady Liberty and Uncle Sam hold their hats.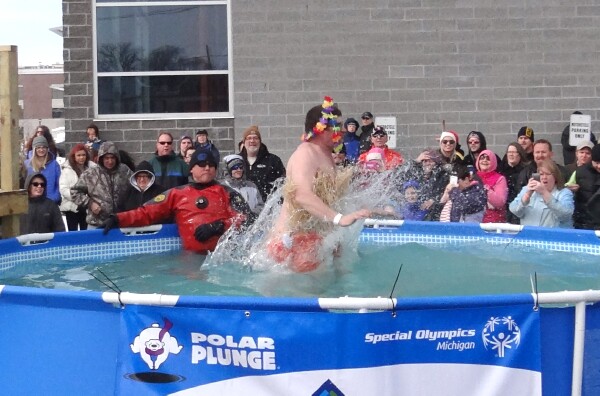 We think he was trying to walk on water to get out of the cold.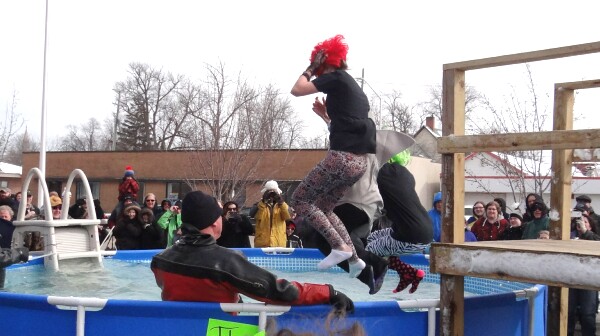 Reverse angle - but they still got cold.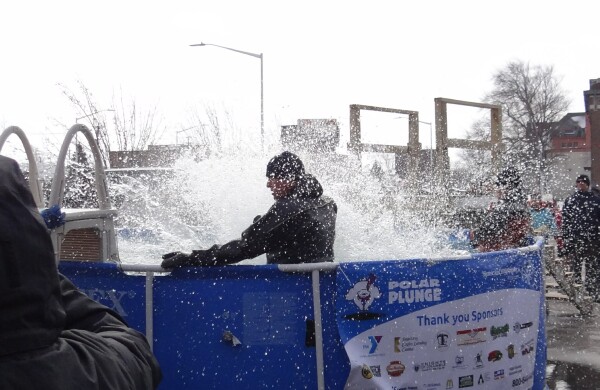 Splash often got the crowd, and a few cameras too.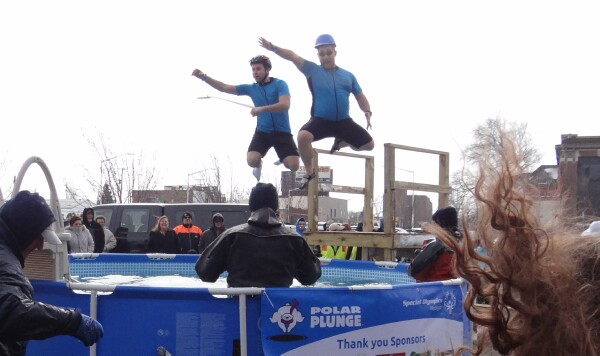 Oh yeah... STYLE!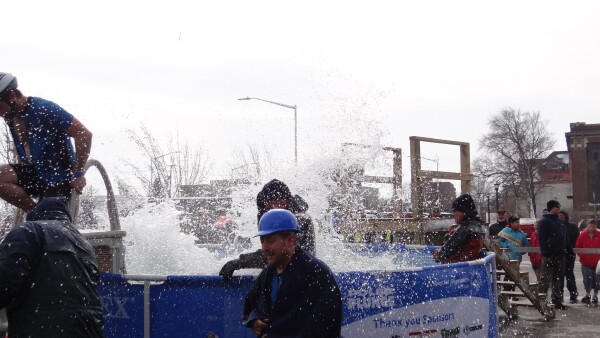 But style still makes a splash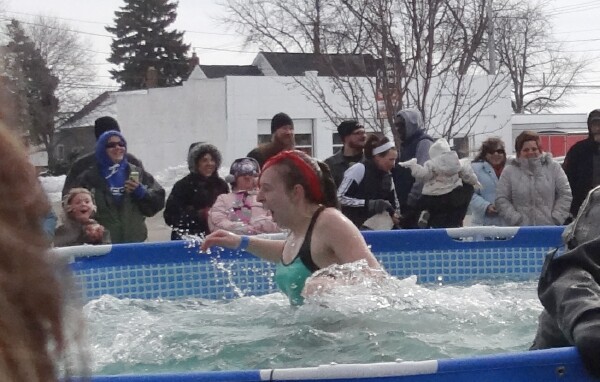 That takes the breath away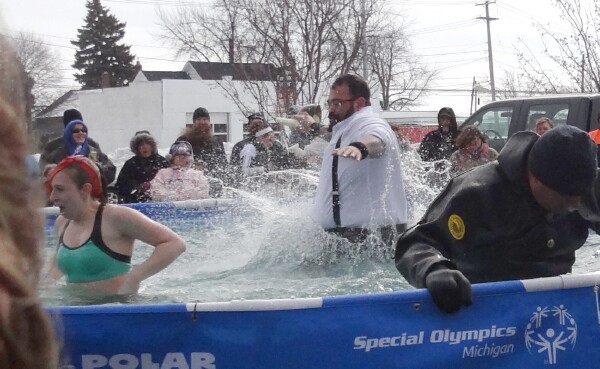 He just wants OUTTA THERE!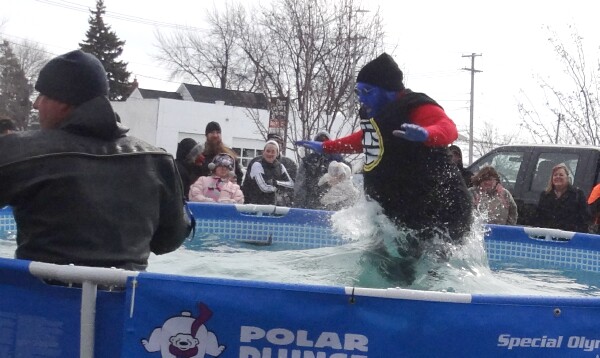 The Blue Man may be trying to fly by flapping his arms.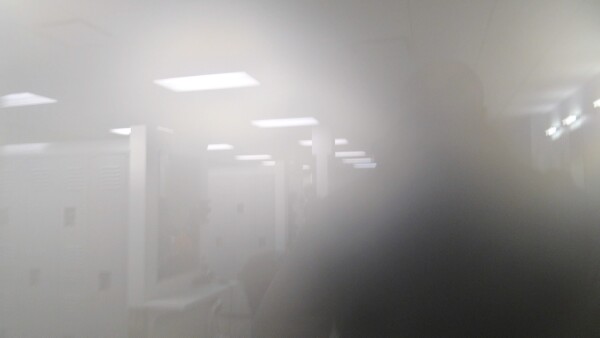 At least it's a short run to the steamy showers when you come up.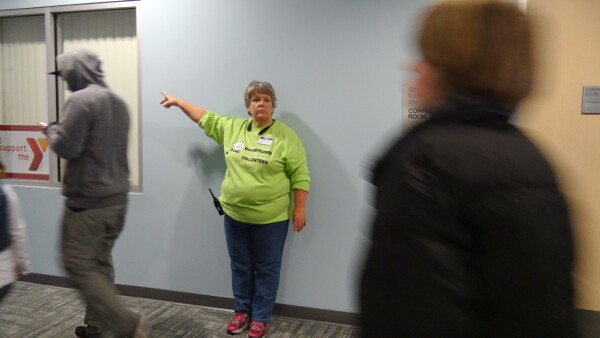 Spectators that way!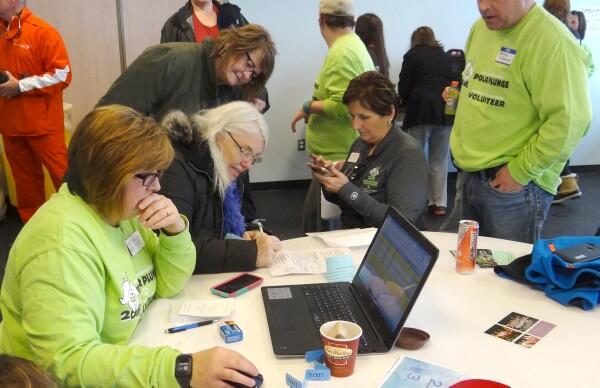 Official record keepers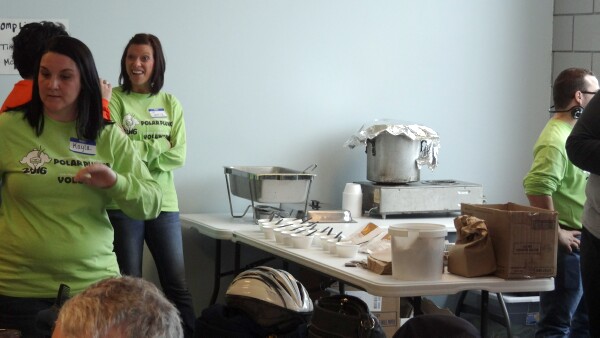 Hot soup, and chicken wings were right behind!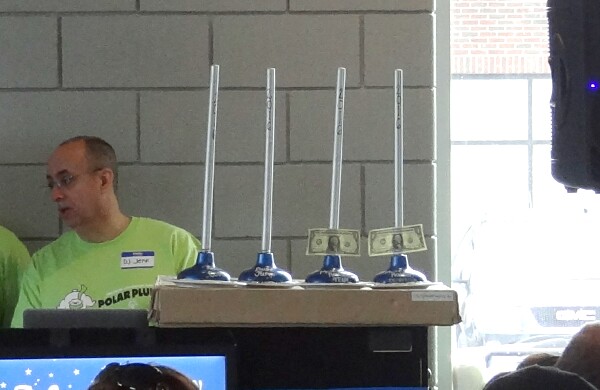 Trophies lined up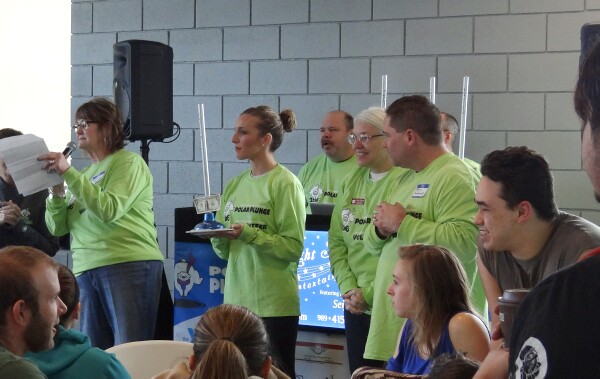 Calling up the winners.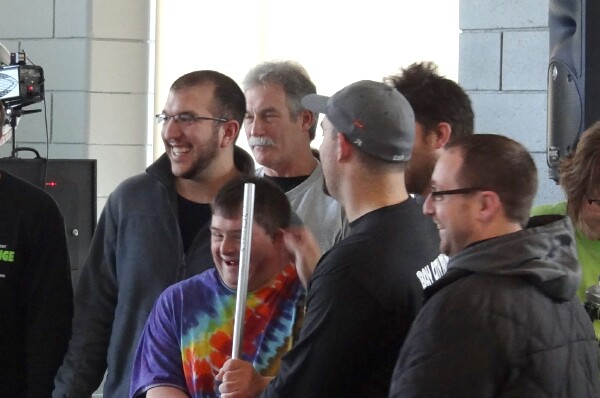 Even if's just a fancy plunger, a top prize makes everyone smile!
---
---

Stephen Kent




Steve Kent and his family have lived in Bay City for 40 years. He is VP of Technical Services at MMCC which produces MyBayCity.Com. Kent is active in many Bay City civic organizations.

More from Stephen Kent
---
Send This Story to a Friend!
Letter to the editor
Link to this Story
Printer-Friendly Story View
---
--- Advertisments ---