Colder Weather Due This Week, NOAA Meterologists Predict
Off Course Jet Stream Said Cause of Last Month's Warmer Weather
February 3, 2006 Leave a Comment
By: Dave Rogers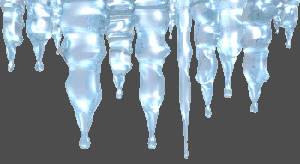 Weather Prognosticators Predict Six More Weeks of Winter
The inimitable weather forecaster Punxatawney Phil saw his shadow.
La Nina is returning.
The jet stream is realigning along its normal path.
What does all this meterological jibberish mean to us?
Cold weather, overdue in Michigan and much of the nation for the past month, will probably return this week.
Temperature patterns are predicted to reverse, with Alaska weather becoming milder and much of the United States below normal.
Six more weeks of winter, at least, are seen making even a groundhog cry uncle.
"We will be seeing much colder weather over the eastern half to two-thirds of the country," Michael Halpert, an expert from the National Oceanic and Atmospheric Agency's Climate Control Center, predicts.
Whether the ice fishers and snowmobilers will see their glory days this winter is still up in the air.
The recent warm spell has been caused by an abnormal jet stream path that has kept cold air out and instead allowed milder air masses from the Pacific Ocean.
Almost summerlike conditions have wiped ice from the Great Lakes and devastated winter festivals and sporting events like ice fishing and snowmobiling.
Environmentalistshave been pointing to global warming as a probable cause of one of the warmest years on record in terms of average temperatures.
The age-old prospect of year-round shipping is being jawed around by crews on unnecessarily docked freighters and needlessly closed locks and waterways.
But all that may change and eager sports enthusiasts wearing shorts and playing golf in Buffalo may have to bundle up again.
The jet stream is a constant flowing mass of air flowing west-to-east across North America. Colder temperatures usually are to the north of the jet stream and warmer temperatures south.
Normally in the winter the jet stream tacks across the United States and Canada, allowing cold air into the U.S. when it makes a southern tack, Halpert said. But since mid-December the jet stream has abnormally swept straight east without tacking, blocking cold air from the northern part of the nation.
Over the coming week, Halpert expects the jet stream to return to its normal path, allowing Old Man Winter to reclaim much of the northeastern U.S.
A big factor in the weather reversal is La Nina, the periodic cooling of ocean waters in the equatorial Pacific Ocean that impacts the alignment of global weather patterns.
La Nina began forming about three weeks ago, according to NOAA officials. Another effect of La Nina will be above normal precipitation in the Northwest, said Vice Admiral Conrad C. Lautenbacher, NOAA administrator.
For more information, see www.cpc.ncep.noaa.gov. ###
---
---

Dave Rogers




Dave Rogers is a former editorial writer for the Bay City Times and a widely read,
respected journalist/writer in and around Bay City.
(Contact Dave Via Email at carraroe@aol.com)

More from Dave Rogers
---
Send This Story to a Friend!
Letter to the editor
Link to this Story
Printer-Friendly Story View
---
--- Advertisments ---