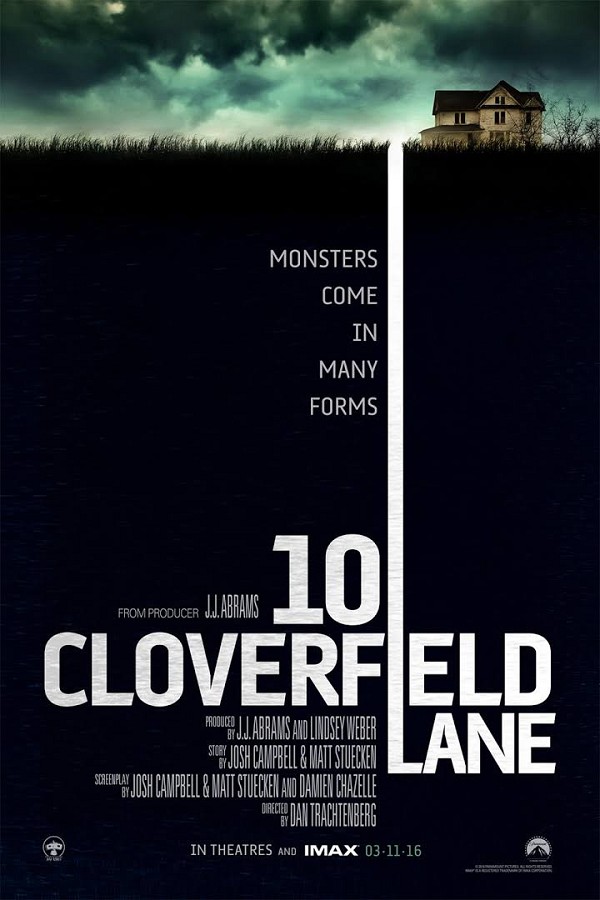 Spoiler Free Movie Review - 10 Cloverfield Lane
March 16, 2016 Leave a Comment
By: Kathy Rupert-Mathews
Do you want an intense, terrifying, movie that doesn't play by the rules? Go see 10 Cloverfield Lane.
You know if you have a college aged girl, a fallout shelter, and John Goodman, there's going to be trouble.
Trust me . . . trouble . . . there is.
Mary Elizabeth Winstead is very good as the resourceful young lady, Michelle. John Goodman, in my opinion, does an Oscar winning performance as her savior/captor, Howard. His facial expressions and body language just add to the thrill of watching him perform. There is a third member of the cast, Emmet, played by John Gallagher Jr who is in the fallout shelter with them. Howard insists they will die if they venture outside because of a chemical attack.
The story is interesting and horrifying. I loved it! So did my four friends who saw it with me. I was almost out of breath sometimes and my hands ached from clenching them so often. I just may see it again.
I really don't want to say anymore. I want you to be able to enjoy it.
So go. Have fun. Eat popcorn.
---
---
---
Send This Story to a Friend!
Letter to the editor
Link to this Story
Printer-Friendly Story View
---
--- Advertisments ---