EMPIRE TOTTERING? Columnist Phil Power Prays for Nation, Eyes Uprising
Voter Opinions Mind-boggling As Electioneering Heats Up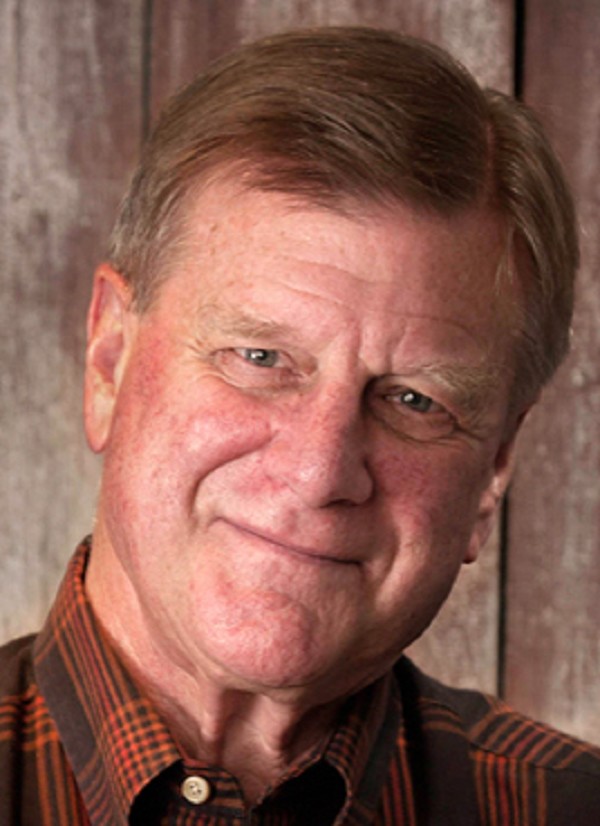 In a recent column, Phil Power (Above) cites the rise of demagogues and oligarchs and the collapse of ancient regimes: Rome, Germany, Italy, etc.
Is it really that bad?
Yes, writes Bridge Magazine Publisher Phil Power, referring to the present U.S. political scene.
In a recent column, Power cites the rise of demagogues and oligarchs and the collapse of ancient regimes: Rome, Germany, Italy, etc. You remember them, don't you?
He might well have added other fallen empires, the Assyrian, Persian, Babylonian, Egyptian...
"As Gibbon wrote, (in his monumental Decline and Fall of the Roman Empire) all it takes is an inattentive or bored citizenry to set the stage for the decline of the republic. Today we live in an age when social media trivialize our policy discussions into 140 characters. We see candidates debating on TV indulge in playground insults. And secretive billionaires dump millions of dark money into political action committees.
"Why there is not a mass uprising against all this is a complete mystery to me. May God help our country!"
Well, Mr. Power, as you know, uprisings in this enlightened nation are effected through the ballot box and we appear to be in that mode right now, at least in Michigan.
However, we cannot argue with Mr. Power's conclusions: "The history of republics suggests keeping them is no easy matter. They intrinsically teeter between the slippery ease of an authoritarian regime, often in the form of a monarch or some such "supreme leader," and the unlimited authority of the masses, best seen in the direct democracy of, say, the French Revolution."
Yes, the opinions of voters are almost impossible to catalog but that's the job of pollsters and political pundits, so we're going to try to sort them out.
The most recent poll by EPIC-MRA of active and likely Michigan voters in the November general election show 63 percent saying the country is on the wrong track and 53 percent saying the same about Michigan.
However, President Barack Obama is above water with a 52 percent approval rating, and 44 percent disapproval, while embattled Michigan Gov. Rick Snyder gets a 52 percent disapproval rating with only 38 percent favorable.
Democratic Presidential front-runner, Hillary Clinton is at 54 percent disapproval in Michigan, exceeded by Donald Trump at 66 percent.
Michigan voters polled favor Clinton over Trump 47-37 percent for President. However, 44 percent would like to see John Kasich, the Ohio governor, win the Republican nomination. Bernie Sanders wins favor from 42 percent over 32 percent for Clinton for the Democratic nomination.
Sanders is logged in with a 48-43 percent favorable over unfavorable balance (of course, Mr. Sanders won the only poll that counts by a 49.8 to 48.3 margin over Ms. Clinton on March 8 in Michigan).
Job ratings in the poll of 600 voters show President Obama at 53 percent total negative and Gov. Snyder at 69 percent negative, although the Guv gets up to 75 percent total negative for his handling of the Flint water crisis.
Should Snyder resign over the Flint mess? By a count of 41-50, voters polled say he should remain in office.
Michigan's economy is seen improving by 55 percent of those polled. By a 49-45 percent margin the respondents declared themselves pro-choice, 40 percent said they are Democrats, 37 percent favor the GOP and 23 percent are independent/other.
See what I mean? Mind-boggling to say the least. Stay tuned, it will get even more confusing as November nears. ###
---
---

Dave Rogers




Dave Rogers is a former editorial writer for the Bay City Times and a widely read,
respected journalist/writer in and around Bay City.
(Contact Dave Via Email at carraroe@aol.com)

More from Dave Rogers
---
Send This Story to a Friend!
Letter to the editor
Link to this Story
Printer-Friendly Story View
---
--- Advertisments ---