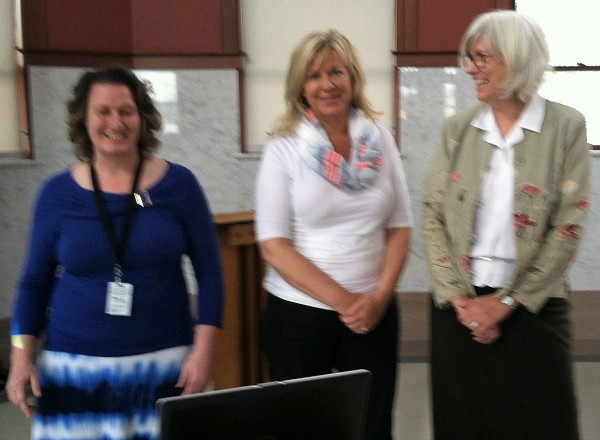 Earth Day speakers, from left, included Carol Insajoulin, Laura Ogar and Dr. Joan Rose.
---
SAFE WASTE WATER: Bay City's Carbon Treatment Rare, Best, Say Experts
Waste Water Can Be Energy Source, MSU Researcher Says
April 27, 2016 Leave a Comment
By: Dave Rogers
"Water, water everywhere; nor any drop to drink," English poet Samuel Taylor Coleridge wrote in the "Rime of the Ancient Mariner" in 1834.
That historically famous couplet has come true in the ongoing Flint, Michigan, water crisis. But, not to worry--Bay City's water is eminently drinkable.
And, to answer a longstanding question: when swimming beaches are declared off limits because of fecal coliform contamination, overflows from combined storm and sanitary sewage lines are likely not the source of the problem.
Beach closures, that cost local communities an estimated $228,000 each day in lost tourism revenue, seem to result from heavy rains washing septic tank leaks and animal wastes into the water, a Michigan State University expert says.
The City of Bay City's method of treating waste water is among the best in the land, experts said at Earth Day on Friday. Called "No Sewage in the Saginaw River," the event was organized by Laura Ogar, director of the Bay County Department of Environmental Affairs and Community Development.
This is great news for local residents, the experts opined, especially in light of the Flint water crisis caused by inadequate treatment of river water that allowed lead in pipes to permeate drinking water. The Flint crisis has focused world attention on the water pollution problems in mid-Michigan and made Earth Day ever so relevant.
Water pollution is among the world's "wicked problems", researchers say, characterized by being difficult to define, unstable, and socially complex; having no clear solution or endpoint, and extending beyond the understanding of one discipline or the responsibility of one organization.
However, Carol Insajoulin, one of the speakers at an Earth Day program here, noted that Bay City's approach to wastewater treatment using 200 tons of activated carbon and not using chlorine makes us among the most successful in the nation.
Bay City employs the free and endless purification source -- sunlight, she said, commenting. "We don't use chlorine because that's tough on the environment; that's what makes Bay City unique."

Bay City has five storm water retention basins, including a huge No. 4 basin under the "clamshell" paved area in Wenonah Park. "People don't realize what's in the basin," she said. About 98 percent of all stormwater is treated to prevent pollutants, from entering the river. That includes the pesky PCBs (poly-chlorinated biphenyls) widely used in industry and electric power transformers to mitigate heat.

Since the carbon filtration equipment was installed in 2001, Bay City has not had a PCB "hit" on stormwater tests, Ms. Insajoulin said. "The carbon makes the system expensive, but also improves the waste water quality," she added.

Of course, Bay City doesn't use the Saginaw River for drinking water, and has abandoned its former source in Saginaw Bay: it now buys from the Saginaw-Midland system that draws superior quality water from Lake Huron 60 miles north near Alabaster.

Internationally-renowned water quality expert Dr. Joan Rose of Michigan State University outlined new methods of source tracking using DNA that are helping us avoid environmental disasters caused by waste water like those that have occurred around the Great Lakes over the past decade.

However, much more needs to be done on promising technologies such as using waste water to produce energy, she said.

"We need to set up pilot plants and move waste water quality forward," said Dr. Rose at the opening Earth Day presentation at the Pere Marquette Depot on Friday morning. She was the recipient of the prestigious Stockholm Water Prize this year for her work on the microorganism cryptosporidium. She is considered the world's leading authority on that parasite that causes gastrointestinal and respiratory illnesses.

Following the two-hour program, the audience was given a guided tour of the Bay City Waste Water Plant. Tours also were offered concurrently at the Saginaw Waste Water Treatment Plant.

Animal manure, that causes algae blooms, needs to be treated so it is safe to put on agricultural land, Dr. Rose said.

One awful example of the dangers of manure runoff: In 2000, the small, rural community of Walkerton, Ontario, Canada fell victim to a devastating outbreak of waterborne disease that caused seven deaths and more than 2,300 illnesses. It was the result of cattle manure washing into a shallow water supply well.

Algae blooms in Lake Erie caused shut down of the Toledo Water system in 2014, but the worst event occurred in Milwaukee, Wisconsin, in 1993 when 403,000 were sickened and 96 died, mostly AIDs victims, from cryptosporidium parvum parasites in the water.

Rotting algae that pile up on the beach at Bay City State Recreation Area should be removed, at least from the swimming area, said Dr. Rose, who noted that dangerous fecal microbes are often trapped in the algae.

Ms. Ogar said the Saginaw Bay Coastal Initiative (SBCI) has led efforts to obtain beach-grooming equipment, developed low-tech muck removal methods and worked with the Michigan Department of Environmental Quality to develop a statewide General Permit for beach grooming and removal of the invasive weed Phragmites.

"We have focused on enhancing the economy of Saginaw Bay through promotion of the quality of the Great Lakes shoreline for a variety of recreational opportunities," she said

Bay County, Bay City and the Bay Area Chamber of Commerce are united with the SOS (Save Our Shoreline) group in working to expand public access to the shoreline. Leaders in the latter group include Bay County commissioners Ernie Krygier and Kim Coonan.

The website www.migreatbay.com is up and running to help market the region including Iosco, Arenac, Bay, Tuscola, Huron and Saginaw counties.

For more information about the SBCI: www.baycounty-mi.gov/executive/saginawbaycoastalinitiativesbci.aspx Or call the office of Bay County Executive Tom Hickner at 989-895-4130. ###

---
---

Dave Rogers




Dave Rogers is a former editorial writer for the Bay City Times and a widely read,
respected journalist/writer in and around Bay City.
(Contact Dave Via Email at carraroe@aol.com)

More from Dave Rogers
---
Send This Story to a Friend!
Letter to the editor
Link to this Story
Printer-Friendly Story View
---
--- Advertisments ---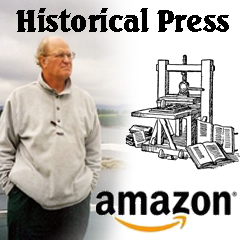 0200 Nd: 05-20-2019 d 4 cpr 0






SPONSORED LINKS
---
LOCAL LINKS
(Ads not affiliated with Google)
---
---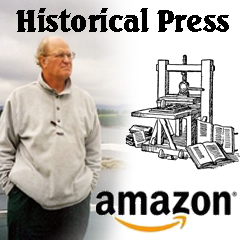 ---
Ads By MyBayCity.com
Rotary Club of Bay City
rotary.org


Click Here To Join Today
---
Ads By MyBayCity.com
Rotary Club of Bay City
rotary.org


Click Here To Join Today
---
Ads By MyBayCity.com
Bay Area Chamber of Commerce
Click Here to Visit Our Site!


Improving The Economic Climate, Business Environment & Quality of Living Throughout The Bay Area
---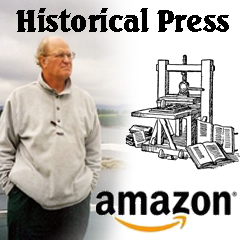 ---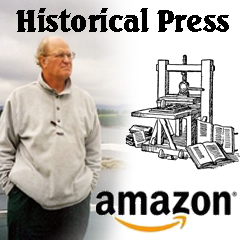 ---