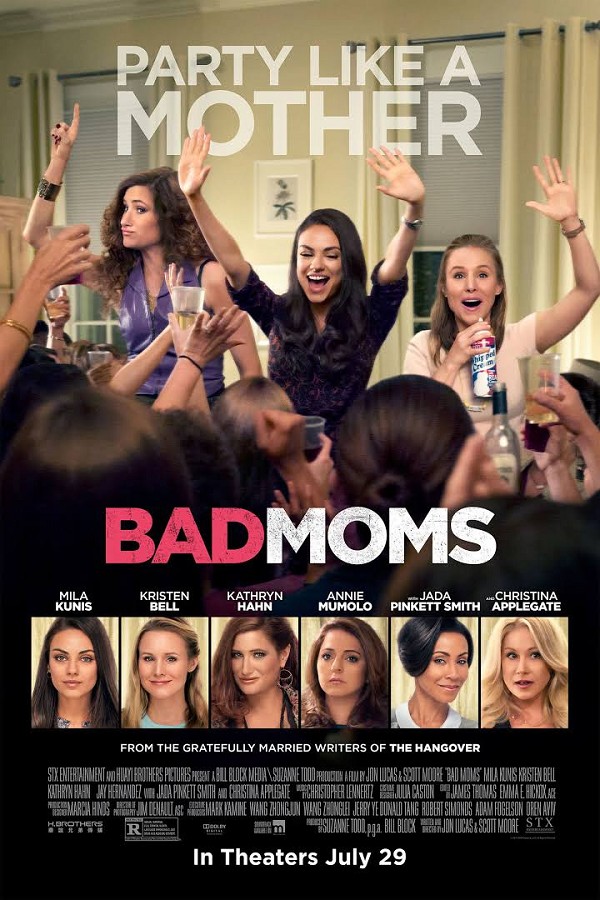 Spoiler Free Movie Review - Bad Moms
August 2, 2016 Leave a Comment
By: Kathy Rupert-Mathews
"Bad Moms" is a funny movie! I was apprehensive because the directors and writers were involved with the Hang Over movies and others along that line. There was bad language. The f-word gets used a lot but not excessive. If you are easily offended, don't go. There is a flash of full frontal nudity more for shock value than anything. It is rated R for a reason.
All this being said, we laughed through the whole movie. It centered around a hard working, overly indulgent mom who gets no help from any of her family. She meets two other moms who have their own problems and they form a bond. The movie is full of character growth and in most cases good morals. There were overburdened moms, moms unprepared to be a mom, single dads, divorced moms, moms with verbally abusive husbands, moms who feel an almost insane need to be perfect. We have bullies, over-achievers and under-achievers. A good mix.
Mila Kunis is very believable as the main mom. Kathryn Hahn is raunchy and pretty much over the top but a necessary addition to the movie. Kristen Bell is the third main mom. Christina Applegate is nasty! What an incredibly mean person. We've all met people who match most of these characters and it's nice to see other people deal with them. Men can relate too. There were many couples in the theatre and the men seemed to enjoy it also.
Stay through the credits. They do short interviews with the moms AND their real-life mothers. The mothers are a hoot.
So go. Have fun. Eat popcorn.
---
---
---
Send This Story to a Friend!
Letter to the editor
Link to this Story
Printer-Friendly Story View
---
--- Advertisments ---