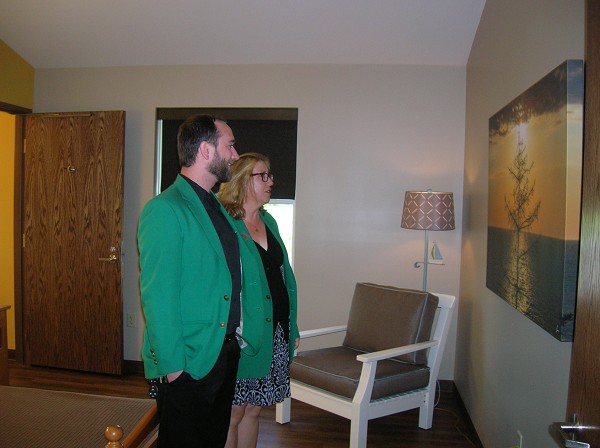 Trevor Keyes, vice president of Bay Future Inc. and Terri Scheuerlein of L&M Scheuerlein Inc. and an ambassador for the Bay Area Chamber of Commerce check on of the pieces of art at the new Brian's House.
---
Save Brian's House Community group hosts open house at their new facility
August 19, 2016 Leave a Comment
By: Pati LaLonde
"Praise the Lord, we made it," said Cindy Walker, grinning from ear to ear, as she greeted guests who stopped by to check out Brian's House new digs during a Wednesday open house.
Praise the Lord indeed. After Brian's House closed in 2012, the 182-member Save Brian's House Community group vowed to raise funds, find a site and reopen the hospice that had become so important to the community.
Raising $800,000 the group purchased the former Assembly of God church at 664 W. Nebobish in Essexville and began the task of renovating it to a six-bed hospice residence.
"All that we left are the bricks outside," said Walker.
With all said and done, it was time to show it off with an open house from 2-7 p.m. Wednesday.
"I'm so glad to be at this point," she said. "I had goosebumps all day. It's been a labor of love."
The group expected around 1,000 people to stop in during the day, with 400 of those showing up in the first hour. For one of those guests, it went beyond curiosity.
Diagnosed with terminal cancer, retired registered nurse Elaine Hogan is hoping to spend her last days in the facility.
"I want to put my name on the list (of patients)," she said. "It's very lovely. It will serve the purpose that it was meant to service. People of Bay County will do very well."
Hogan and friend Adele Bova wandered around checking out bedrooms painted in neutral colors of greens, golds and light browns, each equipped with a big comfy chair and bathroom. Checking out the lounge, sunroom, dining room and kitchen, Hogan was most impressed at how open the space felt. Large windows offered views of the two-acre site.
"I love the outdoors," she said. "I love the idea that it's wide open."
It's also special to Hogan that many of the caregivers who took care of her husband on the West Campus site of McLaren Regional Medical Center will be there to take care of her as well.
Although many of the members of the Save Brian's House Community group have trained to work at the facility, it will be run by Compasses Hospice and Palliative Care. The group has signed a five-year lease with an option to renew.
With the open house under their belt, the group is waiting for one more license to clear the state before opening to patients. Walker says an exact date of opening hasn't been set yet.
The easiest route to Brian's House is to take Center Road to Jones Road, turn left, then right on Nebobish Road.
A little history Brian's House, named after Bay City actor Brian Straub who died from AIDS in 1991, opened as a six-bed facility in Essexville in 1996 to honor his memory.
As demand outgrew the space, Brian's house moved into a 12-bed facility on West Campus in 2006. The facility closed in 2012.
For more information on Brian?s House, check out their Facebook page at https://www.facebook.com/search/top/?q=save%20brian's%20house%20essexville.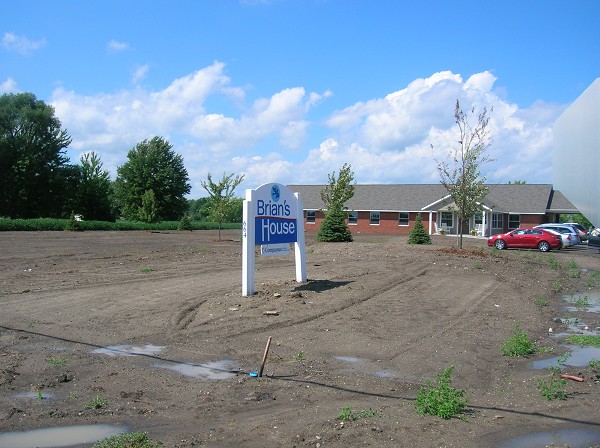 Brian's House new facility at 664 W. Nebobish Road, Essexville.
Photo by Pati LaLonde
© MyBayCity.com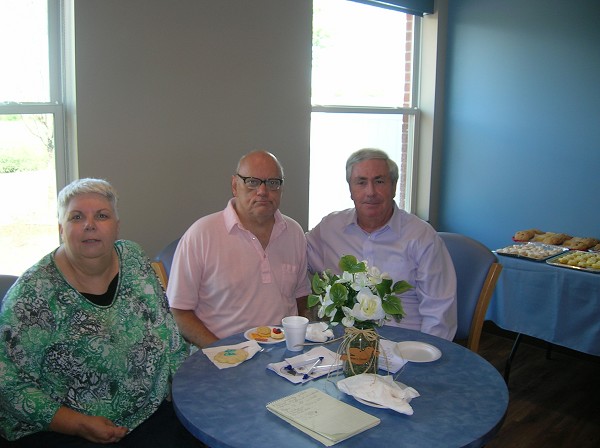 Pam Welsh, Mike Blair, and Jim Barcia chat as they enjoy refreshments provided by the Save Brian's House Community Group.
Photo by Pati LaLonde
© MyBayCity.com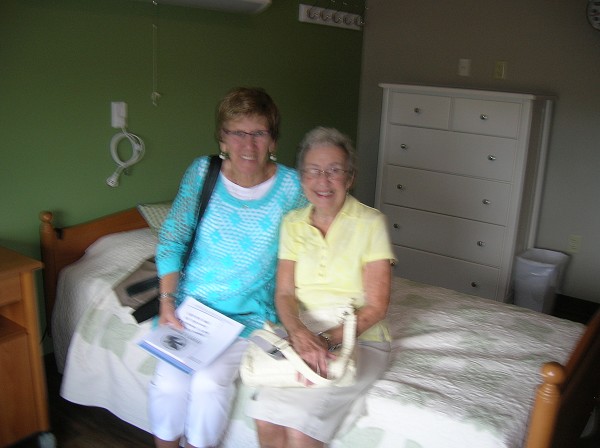 Elaine Hogan and Adele Bova check out one of the bedrooms at Brian's House.
Photo by Pati LaLonde
© MyBayCity.com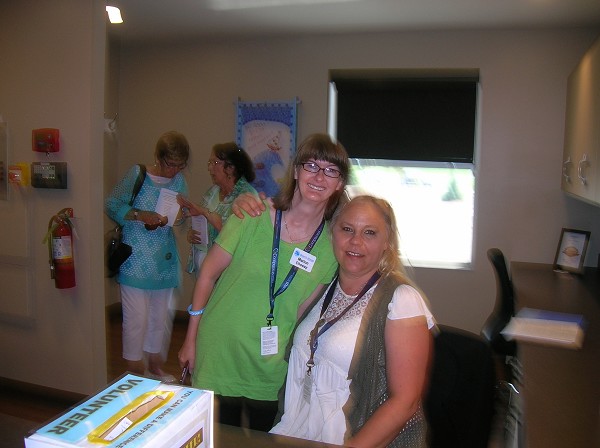 Volunteers Marion Chosay and Sue Rapin greet guests in the reception area while Elaine Hogan confers with volunteer Jan Rinz.
Photo by Pati LaLonde
© MyBayCity.com
---
---

Pati LaLonde




Pati is a freelance writer with experience in all things pertaining to Bay County, Michigan.

More from Pati LaLonde
---
Send This Story to a Friend!
Letter to the editor
Link to this Story
Printer-Friendly Story View
---
--- Advertisments ---