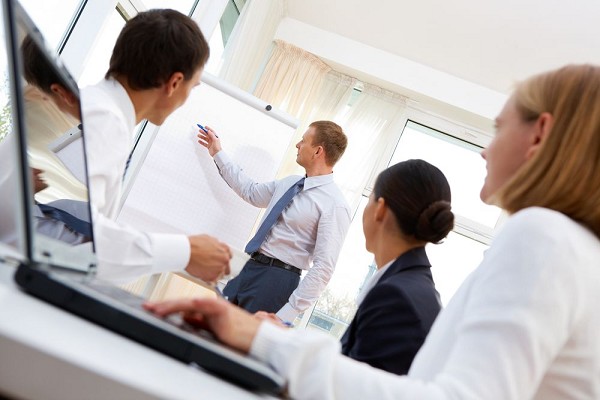 40 percent of all potential workers in the Bay-Midland-Saginaw area are not in the labor force and not looking for work.
---
TRUMP'S JOBS PLAN?: Upjohn Economists Favor More Education-Training
Workers Need Help to Transition to the Global Economy
September 19, 2016 Leave a Comment
By: Dave Rogers
How many workers who once had, or looked forward to, factory jobs paying $25 to $30 per hour, won't take $10 per hour jobs at 7-11 or a similar retail establishment?
Probably quite a few, if we examine the statistics.
About 40 percent of all potential workers in the Bay-Midland-Saginaw area are not in the labor force and not looking for work. They simply got discouraged and dropped out of the job market.
That startling statistic jumped out from a recent Bay City Times article by Julie Mack entitled: "Where Trump is wrong -- and right -- about the jobless rate."
But what is the government to do about the discouraged workers?
While Republican Presidential candidate Donald Trump suggests ending trade deals to bring manufacturing jobs back to America, Upjohn Employment Institute economists say what is needed is more education and job training to help workers transition to a global economy.
Trump does suggest "increase funding for job training and placement services (including incentives for companies hiring veterans), educational support and business loans." But he offers no prescription about how to pay for such ideas.
Locally we have a structural problem in the education arena -- more than 37,000 18-24-year-olds in the tri-counties who don't even have a high school diploma. They can't qualify for higher education, training or even the military. One student in five in Bay and Midland and one in four in Saginaw are not graduating on time. Dropouts, kick outs, pushouts, our answer to the most troubled of society's orphans too often is the costly "lock 'em up!"
Michigan appears stuck in the same thinking that has plagued nations throughout history. Chinese mandarins made education accessible only to the elites through narrowing of the curricula, much as Common Core is doing here. And, of course, the British were famous for Ebenezer Scrooge's howl: "Are there no prisons, are there no workhouses?"
The State of Michigan not only is drastically underfunding local school districts, it is funneling dollars into a corrupt adult education program in which corporations profiteer immensely. Meanwhile, corporate giant Pearson has taken control of the GED so it no longer is the user-friendly way to an alternate diploma and has reduced the pass rate to a fraction of previous rates. We suspect Pearson wants students to opt for its online "cyber" high school completion or expensive college programs.
What is wrong with so-called cyber academies? Reports in Education Week tell horror stories of online teachers making the part-time pay of $18,000 a year, supervising up to 250 students, and having to work 60-70 hours to keep up with their student load. In addition to sweat-shop conditions for the teachers, both the state and the students are cheated; the company, meanwhile, has a part-time teacher creating nearly $2 million in revenue, siphoning massive chunks of School Aid Fund dollars away from traditional public schools.
Patty Garrett, responding to an Education Week article comparing the education proposals of the candidates, wrote: "It is disturbing that Donald Trump has no real plan in place regarding education. He wants Common Core gone but does not say why, or offer an alternative. Getting rid of CCSS and implementing new standards would cost a lot of money, but he wants to spend less on education. He has not taken a position on Every Student Succeeds Act, acknowledges that schools need to be built but has no plan to address the need, and want to eliminate the U.S. Department of Education! "
A similar heavy-handed approach to joblessness is favored by Trump, who basically wants to gut global trade, a strategy that the Upjohn folks say would cost the U.S. jobs in the export sector and "come at a tremendous cost to the economy."
Ms. Mack's article was in response to Trump's contention that the "real" unemployment rate is about 40 percent.
So is Trump right, or wrong?
"That is not accurate unless you think 16-year-old high schoolers and 80-year-old grandmothers should be counted among the unemployed," she wrote.
The labor force participation rate ranges from the lowest, Bay County at 57.5 percent, to Midland County at 61.5 percent, with Saginaw standing at 58.1 percent.
The Republican nominee is right in questioning the validity of the jobless rate, however.
The unemployment rate of 4.5 percent in Michigan "is no longer as good of a measure as it once was in capturing the overall health of the labor market, according to economists at the Upjohn Institute for Employment Research, Kalamazoo, quoted by Ms. Mack.
###
---
---

Dave Rogers




Dave Rogers is a former editorial writer for the Bay City Times and a widely read,
respected journalist/writer in and around Bay City.
(Contact Dave Via Email at carraroe@aol.com)

More from Dave Rogers
---
Send This Story to a Friend!
Letter to the editor
Link to this Story
Printer-Friendly Story View
---
--- Advertisments ---