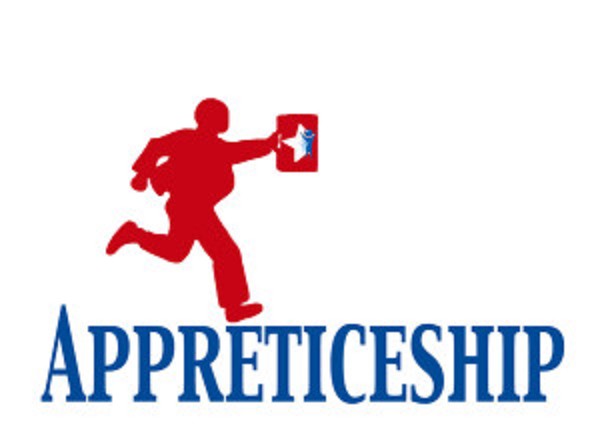 A large percentage of citizens polled still say the direction of the country is heading the wrong way.
---
SPEAK UP LEADERS! The U.S. House Still Lags on Apprenticeship Funding
$2.5 Million Grant, 1000 Jobs in Michigan Riding on Approval in Washington
October 25, 2016 Leave a Comment
By: Dave Rogers
(AUTHOR'S NOTE: After this column was posted, I heard Hillary Clinton on television at a Florida rally Tuesday afternoon say the magic words: "Let's return technical education to high schools." Our sentiments exactly!)
As the election focus narrows on issues that divide us, one initiative is drawing some bipartisan support -- the need for a massive jobs program including expanding apprenticeships.
In recent years Congress has not agreed on much, and this area needs to be the exception.
The Senate is forging ahead with funding measures for apprenticeships training, but the recalcitrant House still hasn't gotten the message.
I don't hear either major party Presidential candidate saying much about this, but this new job training area may be one way to reverse the persistent question about the direction of the country, which is under water in most polls.
A large percentage of citizens polled still say the direction of the country is heading the wrong way.
"We cannot carry on this work without continued funding, which the House Appropriations Committee's Labor-HHS-Education bill, unfortunately, fails to provide," says Labor Secretary Thomas Perez.
Unfortunately, there is not one member from Michigan, Republican or Democrat, on the House Appropriations Committee!
Nobody to carry the ball from a state that was best known as the Arsenal of Democracy in World War II.
And a state that is known worldwide for automotive production.
I also don't see local leadership marching ahead in this arena, except for Delta College's diesel mechanics training program that, sadly, will only involve 12 trainees. From all reports, interest is lagging among people who need this kind of training most.
Is interest lagging because local governmental and civic leaders have largely been silent?
There reportedly are waiting lists for the limited vocational training opportunities at the secondary school level in Bay and Arenac counties.
Obviously, it's time for local leaders to promote job training -- the long neglected vocational education -- so young people, military veterans, and workers seeking to recycle their careers, get the word about these opportunities.
The U.S. Department of Labor (DOL) has announced the latest step to increase access to apprenticeship using Fiscal Year 2016 funding for a new $50.5 million investment in State Expansion Grants to expand apprenticeships across the country in a diverse array of industry sectors.
This initiative, called ApprenticeshipUSA, is part of the Administration's strategy to grow and diversify apprenticeship. Over the next 18 months, this effort will result in thousands of new apprenticeships in diverse industries, including healthcare, advanced manufacturing, and information technology, that offer workers not just jobs, but careers.
These grants provide funding to 36 States and one territory to undertake new apprenticeship efforts, which will include efforts in both urban and rural communities. Projects will focus on helping a diverse set of workers -- including women and minorities who have too often been left out of apprenticeship efforts in the past -- enter into these in-demand fields.
The Michigan Workforce Development Agency was awarded a $2,499,250 grant to expand Registered Apprenticeships opportunities for Women, Veterans, and other underrepresented populations.
Sector strategies in each of the sixteen Michigan Works! service delivery area will cultivate new apprenticeship programs throughout the state. A learning network for employers and intermediaries will increase apprenticeship opportunities for women and underserved populations, grow apprenticeships in targeted industries and occupations, and celebrate apprenticeship successes.
Targeted industries include Agriculture, Construction, Energy, Healthcare, Information Technology, and Manufacturing. Pilot projects will use employer incentives and serve as workforce intermediaries to support registered apprenticeship expansion across these sectors and fund additional apprenticeship programs. Key partners include Automation Alley, Southeast Michigan Community Alliance, United Auto Workers, and UPWARD Talent Council. This initiative will increase the number of Registered Apprenticeships in the state by five percent by May 2018, including at least 1004 new apprentices.
Job-driven apprenticeships are among the surest pathways to provide American workers from all backgrounds with the skills and knowledge they need to acquire good-paying jobs and grow the economy, says Perez, commenting:
"In fact, 91 percent of apprentices are employed after completing their programs, with an average starting wage above $60,000. The return on investment for employers is also impressive -- international studies suggest that for every dollar spent on apprenticeship, employers may get an average of $1.47 back in increased productivity and greater front-line innovation. As a result, the President has made expanding apprenticeship a priority."
Since a 2014 call to action, the U.S. has added more than 125,000 new apprenticeships, the largest increase in nearly a decade. And last year, the President signed into law the first-ever annual funding for apprenticeship programs in the Fiscal Year 2016 spending bill, following a bipartisan agreement based on the President's budget request.
In contrast, the Senate Appropriations Committee provides strong support for apprenticeship, which we hope will be reflected in the final Fiscal Year 2017 spending bill.
If this funding does not continue going forward, the 36 States and one territory who have received ApprenticeshipUSA State Expansion Grants will have to terminate their efforts in just 18 months, according to Labor Department spokespersons.
Similarly, the 14 organizations who were awarded $20.4 million in contracts to expand apprenticeship to new industries and reach historically underrepresented populations will see their funding dry up after one year.
DOL is awarding more than $50 million for ApprenticeshipUSA State Expansion Grants to help states integrate apprenticeship into their education and workforce systems;
*engage industry and other partners to expand apprenticeship to new sectors and new populations; support state capacity to conduct outreach and work with employers to start new programs;
*provide support to promote greater inclusion and diversity in apprenticeship; and
*implement state innovations, incentives, and system reforms.
By investing in state strategies for growing apprenticeship opportunities, these funds will help strengthen the foundation for the rapid and sustained expansion of quality job opportunities nationwide.
But only if Washington politicians in the House get off the dime and approve funding for this bill.
###
---
---

Dave Rogers




Dave Rogers is a former editorial writer for the Bay City Times and a widely read,
respected journalist/writer in and around Bay City.
(Contact Dave Via Email at carraroe@aol.com)

More from Dave Rogers
---
Send This Story to a Friend!
Letter to the editor
Link to this Story
Printer-Friendly Story View
---
--- Advertisments ---