ONE MAIN ISSUE: How America Treats Poor, Elderly, Minorities at Stake
Presidential Election Choice Will Determine National Direction
October 31, 2016 Leave a Comment
By: Dave Rogers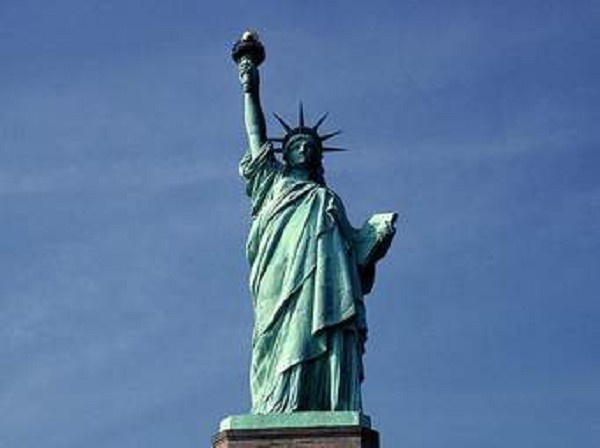 Trump and Hillary -- Both candidates are flawed
This Presidential election is, in our opinion, a "referendum" on how we treat our fellow citizens.
Both candidates are flawed and their multiple transgressions will give fodder for expose' writers for decades. We refuse to be drawn into that "he said, she said" merry-go-round.
The bottom line is how do we continue this nation's unalterable track -- at least pretty much so far -- of humane treatment of unfortunates or those categorized as "other" -- citizens who don't fit the All-American boy or girl mode.
They may wear head scarfs, move about in wheelchairs, speak foreign languages, have different colored skin, choose unconventional partners, etc. You know who they are by how some candidates characterize them, mainly unfairly.
We have perfect models of the type of nation we don't want to be: Nazi Germany, fascist Italy, Stalin's Russia, Saddam Hussein's Iraq, Kim Jong-un's North Korea, and dictator states stretching back as far as human memory can stretch.
We don't condemn other citizens for their race or infirmities or women because of who they are; that's our sacred tradition. Yes, we violated it when Japanese Americans were interned during World War II. Yes, we have abused blacks and Hispanics and other classes of people inhumanely, proving we still have not shaken the tradition of racism and other "isms." But those attitudes seem to be dying out of their own incivility. Our courts have been the monitoring force, keeping us on the track of righteousness.
Sure, religion has a role in shaping our national tenor, despite our tradition of separation of church and state. But the creeds and precepts of our churches by and large reflect goodness. We do what is considered "the right thing."
Our leaders, especially the President, should reflect primarily what is good and right, not be examples of oppressive attitudes. We don't expect them to be stainless paragons, but their personal traits and attitudes are the key to maintaining our equilibrium as a democratic/republican nation.
There are many avenues of risk in our national life; our sacred Second Amendment and gun rights risk condoning intimidation and even terror; tax laws favoring the rich put us at risk for perpetuating inequality; keeping courts impartial is a constant battle of give and take. Those are just a few examples but I'm sure you can think of many others.
The ideals celebrated on the Statue of Liberty, "give me your tired, your poor, your huddled masses yearning to breathe free," the last lines of Emma Lazarus's classic sonnet New Colossus, so crucial to our identity as a free, open, charitable nation. The opening stanza of her sonnet reads prophetically:
"Not like the brazen giant of Greek fame,
"With conquering limbs astride from land to land;
"Here at our sea-washed, sunset gates shall stand
"A mighty woman with a torch, whose flame
"Is the imprisoned lightning, and her name
"Mother of Exiles. From her beacon-hand
"Glows world-wide welcome; her mild eyes command"
---
---

Dave Rogers




Dave Rogers is a former editorial writer for the Bay City Times and a widely read,
respected journalist/writer in and around Bay City.
(Contact Dave Via Email at carraroe@aol.com)

More from Dave Rogers
---
Send This Story to a Friend!
Letter to the editor
Link to this Story
Printer-Friendly Story View
---
--- Advertisments ---