DECONSTRUCTING STRATEGY MSU Spells Out Costs, Benefits
Bay City Has Thousands of Crumbling Buildings That Could Be Recycled
November 8, 2016 Leave a Comment
By: Dave Rogers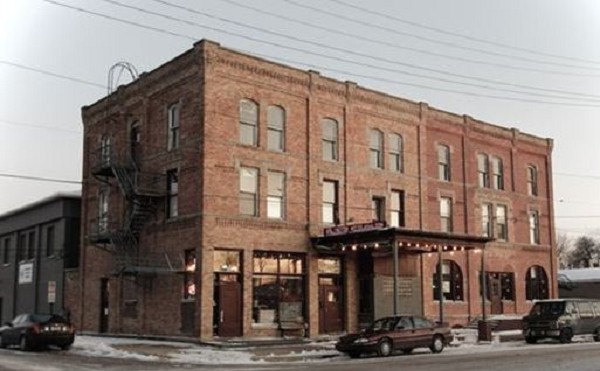 The old Arlington Hotel, at Linn and Jane streets, established in 1868 in West Bay City, is the target of youthful vandals, but could be restored.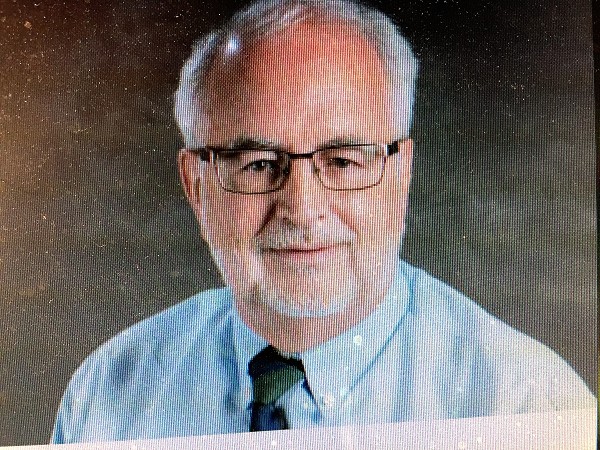 Dr. Rex LaMore, much-awarded MSU economic expert.
Urban blight affects the quality of life in communities large and small, including Bay City, Saginaw and, to a lesser degree, more affluent Midland.
The City of Bay city has literally thousands of old homes that could be torn down; but why not deconstruct them and save the materials so they don't clog landfills anymore than necessary? suggests Michigan State University's Center for Community and Economic Development (CED).
"The current system for dealing with blight is an unsustainable one, relying on the taxpayer to pick up the pieces of economic crises," says MSU CED director Dr. Rex LaMore.
"Policymakers and economic developers on the state and federal levels alike need to look closely at how these dollars are being allocated, the efficiency of their spending and the long-term effects of the activities being funded," said Dr. LaMore.
A recent CED report states: "As of MDEQ's fiscal year 2015 report, the amount of solid waste ending up in landfills had increased nearly a million tons, to just over 12 million.
"We have to ask ourselves: How can the state and federal authorities encourage more recycling and environmental sustainability, meanwhile pushing for the quick demolition of blighted properties? There is a better way, and it has to do with deconstructing these blighted and abandoned structures. It takes more time, and money, but the social, environmental, and economic benefits outweigh those costs.
The process of deconstructing a home requires more labor than simply demolishing it, and the materials must be sorted and processed, creating jobs, CED points out.
"Those jobs generate taxable income, creating revenue for the state to spend on infrastructure improvements (like roads). Once the materials obtained through the process of deconstruction are sold, they pay for the process and also generate a net profit."
According to estimates by the Architectural Salvage Warehouse in Detroit, an average home costs roughly $35,000 to deconstruct. The value of the materials recovered from that home, like structural and architectural lumber, bricks, window frames and more, when resold is worth between approximately $45,000 and $90,000. That's a potential 2:1 return on investment.
On the other hand, Step Forward Michigan states that the median amount of assistance being provided by the Hardest Hit Funds to demolish a home is roughly $10,000--without any consideration of material reuse (Source: Michigan Architectural Salvage Warehouse's Presentation May 13, 2016). An entire, sustainable economic sector could possibly exist in Michigan if a more reasoned approach to demolition were pursued.
The Michigan Homeowner Assistance Nonprofit Housing Corporation (MHA) in collaboration with the Michigan State Housing Development Authority (MSHDA), received federal funds in 2010 from the U.S. Department of the Treasury to help Michigan take a step forward through a comprehensive, statewide strategy that is aimed at helping homeowners prevent foreclosure and stabilize communities.
Through this StepForwardMichigan.org website, homeowners who have experienced a hardship impacting their ability to pay their mortgage, property taxes, or condominium fees can find out more information about the program and print an application for a Hardest Hit Fund loan.
The MSU Center for Community and Economic Development is conducting a study of this potential economic sector, and has found that tipping fees (the cost to put garbage in a landfill) in Michigan are some of the lowest in the nation.
There is also no policy addressing the use of recycled materials in new construction; by way of contrast, California requires that all new construction contain a percentage of materials from recycled content. If such a policy were adopted in Michigan, it would drive demand for those products, which would in turn increase the incentive for supply, making developers and contractors think twice before throwing unused materials in the garbage.
Another crucial component to this equation is federal funding. It should be no surprise that the money going to deal with blight has come from the taxpayer. We may think of federal funding as a beacon of hope shining down from the sky, like a savior. But let us not forget that the federal government gets its money from the taxpayer, and so it is often the communities affected by blight who end up having to pay to remove it.
Let us also not forget the consequences of blight on surrounding home values; a report by Temple University Center for Public Policy and Eastern Pennsylvania Organizing Project estimates that properties within 450 feet of an abandoned property lose anywhere from $3,500 to $7,600 of their value. And so the community ends up paying the price once again for those abandoned properties.
They also need to consider what policies may be contributing to blight, and how to prevent it in the future. This could look something like building developers or corporations paying an up-front tax for the removal of their structure once it has reached the end of its life cycle.
Rex LaMore is Director of the Michigan State University's Center for Community Economic Development and a member of the faculty of the Urban and Regional Planning Program. Dr. LaMore has over 30 years of experience in Community and Economic Development and has focused his career on the unique challenges of revitalizing distressed communities and issues and practices related to equitable development that can help communities and regions begin to reverse patterns of segregation and disinvestment, prevent displacement, and promote equitable revitalization in an environmentally sustainable manner.
Dr. LaMore provides leadership at Michigan State University on a number of federal, foundation and privately funded research and outreach University/Community partnerships. His current research is focused on the role of arts and culture in entrepreneurial "creative capacity", and innovation in sustainable community and economic development. A number of Dr. LaMore's publications, research reports and handbooks are available at the CCED Website.
As the architect of the 1992 Outreach Partnership Act with Senator Don Riegle of Michigan, Dr. LaMore's work has affected the nature of University/Community partnerships nationwide.
In 1995 he was the national recipient of the Community Development Society's Distinguished Service Award, in recognition of his leadership and sustained commitment to excellence in community development, received the prestigious Educator of the Year Award in 2008 from the Michigan Economic Developers Association and in 2011 was recognized by his peers at Michigan State University as a University Distinguished Academic Specialist.
Dr. LaMore is Vice-chair of the Williamston Township Planning Commission. He received his B.S. and M.S. degrees at Michigan State University and his Ph.D. from the University of Michigan.
###
---
---

Dave Rogers




Dave Rogers is a former editorial writer for the Bay City Times and a widely read,
respected journalist/writer in and around Bay City.
(Contact Dave Via Email at carraroe@aol.com)

More from Dave Rogers
---
Send This Story to a Friend!
Letter to the editor
Link to this Story
Printer-Friendly Story View
---
--- Advertisments ---