MICHIGAN ELECTORS: Midland's Judy Rapanos on List of 16 To Confirm Prez
November 19, 2016 3 Comments
By: Dave Rogers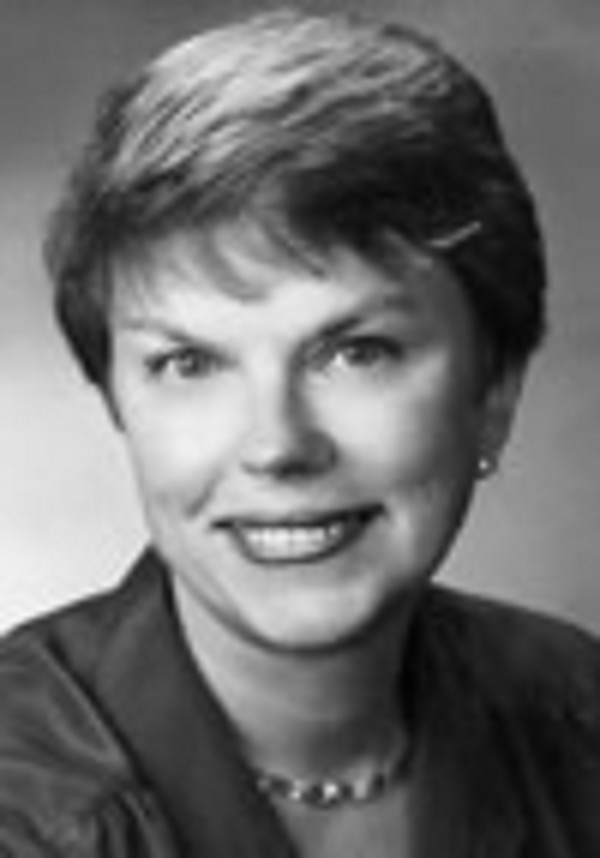 Judy Rapanos, Midland, one of 16 Republican Presidential electors.
Midland resident Judy Rapanos is one of 16 Michiganians on the Electoral College who will meet Dec. 16 in Lansing to confirm Donald Trump as President of the United States.
She is the widow of John Rapanos, a prominent entrepreneur, and developer, once the owner of the Wenonah Park Building (formerly Wenonah Hotel) in Bay City. An active arts advocate and former chair of the Michigan Council on Arts and Culture, she was honored as one of Northwood University's Distinguished Women in 1989.
The following are the Republican presidential electors:
John Haggard, owner of Haggard's Plumbing in Charlevoix;
Dr. Jack Holmes retired Hope College professor of Political Science;
Kelly Mitchell, Grand Rapids, Michigan Republican Party outreach chair and sales executive for Blueprint Precision Tooling Company in Walker, MI.;
Judy Rapanos, associate in the Rapanos Investment Group and former chair of the Michigan Council for Arts and Cultural Affairs;
Henry Hatter, Clio, retired autoworker;
Robert Weitt, St. Joseph Republican Party;
Wyckham Seelig, Lodi Township, Washtenaw County;
Ross Ensign, Lake Orion, vice president of communications for the Oakland Republican Club;
Michael Banerian, Oakland University, anti-bullying Defeat the Label activist and youth vice chair of the Oakland County Republican Party;
Brian Fairbrother, East Tawas, Iosco County Republican Party;
Ken Crider, Livonia, skilled tradesman, 2014 candidate for state representative;
Mary Vaughn, no address or occupation listed;
Jim Rhoades, Garden City, builder and self-styled motorcycle lobbyist;
William Rauwerdink, West Bloomfield, former financial officer of Lason, Inc., of Troy, convicted of fraud and sentenced to three years seven months in prison in 2007;
Hank Fuhs, Grand Rapids, president of Fuhs, Inc., retired Air Force lieutenant colonel, secretary of the Michigan Republican Party;
Dr. Joseph Guzman, assistant professor of human resources and labor relations, Michigan State University, member of National Trump Hispanic Advisory Committee and co-chair of Michigan Trump-Pence campaign.
###
---
"The BUZZ" - Read Feedback From Readers!
Beauzee Says: On December 04, 2016 at 04:39 PM

Hello, please switch to Hillary !??Please convince many other electors to not elect an obviously inappropriate candidate like trump who deals illegally w Taiwan , Cuba and Russia . Who just settled a serious elder abuse class action suit for 25 million dollars.
Thanks, pls
weissfinn Says: On December 10, 2016 at 01:45 PM

Dear Ms. Rapanos:
The constitution states that there are three grounds for disqualifying a presidential candidate.
1. If the outcome of the election was influenced by a foreign government; and not just any government, but Russia, our most formidable adversary.

2. Conflict of Interest. Mr. Trump has far flung business ventures around the globe which have already influenced his foreign policy diplomatic overtures, i.e., Taiwan, Pakistan, China, and Saudi Arabia.

3. Qualifications. Mr. Trump has never held public office, has demonstrated no knowledge of the constitution or executive branch and does not express the temperament necessary to hold a position of this power and responsibility.

For these three reasons, I urge you not to cast your vote for Mr. Trump.

Sincerely,
Kate Finn

kiddos12 Says: On December 18, 2016 at 06:26 PM

Please use your electoral vote for Donald Trump.
---

Dave Rogers




Dave Rogers is a former editorial writer for the Bay City Times and a widely read,
respected journalist/writer in and around Bay City.
(Contact Dave Via Email at carraroe@aol.com)

More from Dave Rogers
---
Send This Story to a Friend!
Letter to the editor
Link to this Story
Printer-Friendly Story View
---
--- Advertisments ---