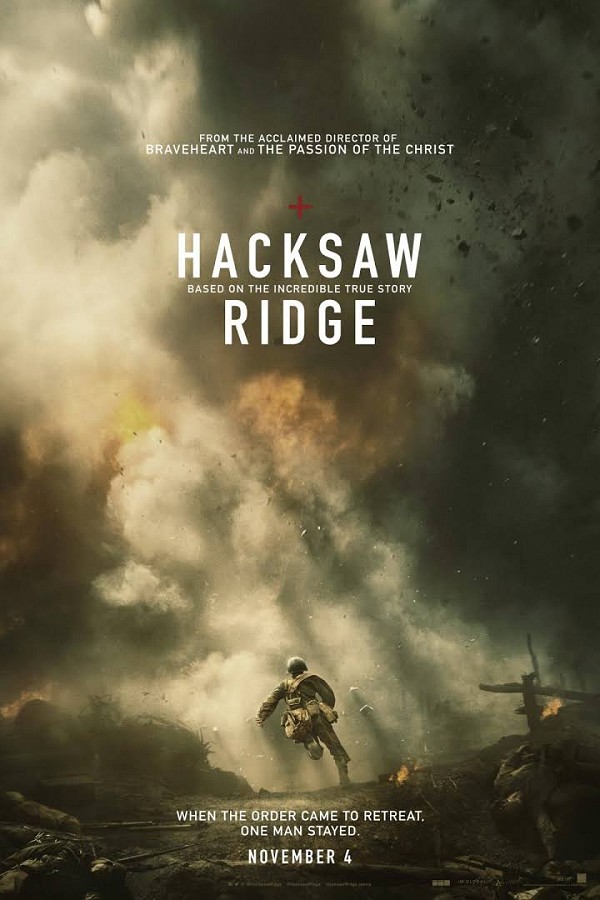 Spoiler Free Movie Review - Hacksaw Ridge
November 16, 2016 Leave a Comment
By: Kathy Rupert-Mathews
You should all see "Hacksaw Ridge". Amazing! This true story is definitely award nomination caliber.
Andrew Garfield, yes Spider-Man, plays Desmond Doss. Doss was a conscientious objector who felt he needed to enlist in the army during WWII as a medic. He was the first CO to win the Medal of Honor, while refusing to carry a gun. In all during one battle he said he saved approximately 50 men. Other men said it was closer to 100. They settled on 75. He was ridiculed during basic training and while going into battle. The men later praised him as the bravest man they ever knew. Andrew Garfield was excellent as Doss. At the end of the movie Doss, himself, was interviewed as were some of his men. Garfield looks like Doss did in the war.
The movie was amazing. It left nothing to the imagination of the terrors of war. The language was a little raw but not bad. It does deserve its "R" rating because of violence. You learn in a few flashbacks why he wouldn't touch a gun. His alcoholic father was played by Hugo Weaving.
Theresa Palmer was his girlfriend. The scenes with Doss and his girl Dorothy were cute and well written. Vince Vaughn was his sergeant. I was surprised he did so well in a serious part.
Everything was so well done. We can thank the director, Mel Gibson, for that. The film was given a 9 minute and 48 second standing ovation at the Venice Film Festival. It deserved it. So go. Have fun. Eat popcorn.
---
---
---
Send This Story to a Friend!
Letter to the editor
Link to this Story
Printer-Friendly Story View
---
--- Advertisments ---