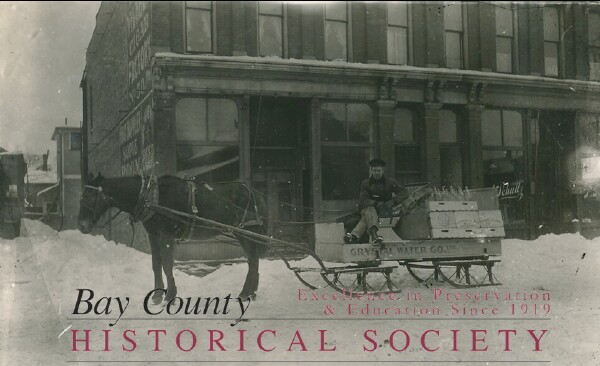 Every Artifact Tells a Story: Crystal Ice and Water Co.
Museum notes with Emily Radlinski, Bay County Historical Society Curator
January 27, 2017 Leave a Comment
By: Stephen Kent
Editors note: Continuing our articles on local history, we re-publish the following excerpt from the Bay County Historical Society E-newsletter. Each month that newsletter explores the miscellany of recently donated items. Each artifact tells a tale that contributes to the larger narrative of Bay County's past and present. These articles are written to take readers beyond the galleries for a glimpse at the Museum's extensive holdings.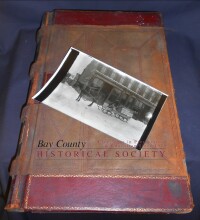 Crystal Ice and Water Co.
By Emily Radlinski, Bay County Historical Society Asst. Curator
The Bay County Historical Society was assembled in 1919 with the intent of promoting the preservation, collection, and study, of Bay County's story. We have collected artifacts with that purpose in mind ever since. BCHS accepts donations from an average of 40 individuals every year. These donations are comprised of hundreds of individual objects, each with their own story to tell about the unique history of Bay County.
In the space of two months, two items came into our collection from separate donors highlighting the same local Bay City business. In November 2014 a ledger was donated that holds the record of expenses and subscription accounts of the Crystal Ice and Water Co along with Valley Fuel and Ice Co, Union Ice Co and Bay City Cold Storage from 1914 to 1918. A.E. Bousfield, H.B. Smith and other well-known Bay City businessmen were involved with these companies.

In January 2015 a donation was made that consisted of several random Bay City related product labels, receipts, cards, and letters. Within this delightful hodgepodge of archival material was the photograph featured here of a man sitting in a horse-drawn cart with crates of bottles from the Crystal Water Company, presumably either ready for delivery or recently picked up.
Also pictured here is a Crystal Water Co bottle, just like the bottles seen in the photograph. Unrelated to the previously mentioned donations, this bottle has been in our collection since 1995. The bottle reads "Crystal, Distilled Water, Bay City, Mich" and along the bottom "This Bottle To Be Returned"
While today we generally think of purchasing bottles of water at the local mini mart to be a modern convenience and know deliveries of drinking water to businesses and other locations to be quite common, these items beg the question.just how old IS the concept of bottled water?
For almost 100 years the Society and its Museum have collected artifacts that illustrate the area's rich history. Each year we see articles brought to the Museum by individuals who wonder if they are worth collecting. Of those, about 40 a year will have the unique characteristics, provenance, and local connection to be added to the collection, which now contains almost a quarter million artifacts!
Like the items described in this article, all submissions from the public are interesting, even if they don't meet the criteria to be collected. Of the hundreds of individual objects, each has its own story to tell about the unique history of Bay County.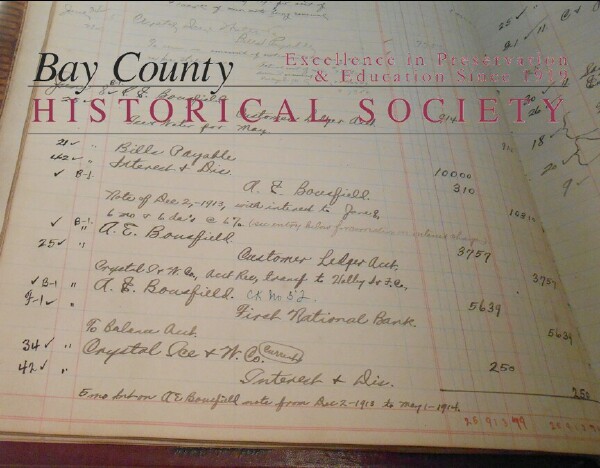 ...
---
---

Stephen Kent




Steve Kent and his family have lived in Bay City for 40 years. He is VP of Technical Services at MMCC which produces MyBayCity.Com. Kent is active in many Bay City civic organizations.

More from Stephen Kent
---
Send This Story to a Friend!
Letter to the editor
Link to this Story
Printer-Friendly Story View
---
--- Advertisments ---