FINN LEAVING: City Manager Outlines Remarkable Agenda at Chamber
State of the Community Luncheon Also Features Eileen Curtis, Jim Barcia
February 23, 2017 Leave a Comment
By: Dave Rogers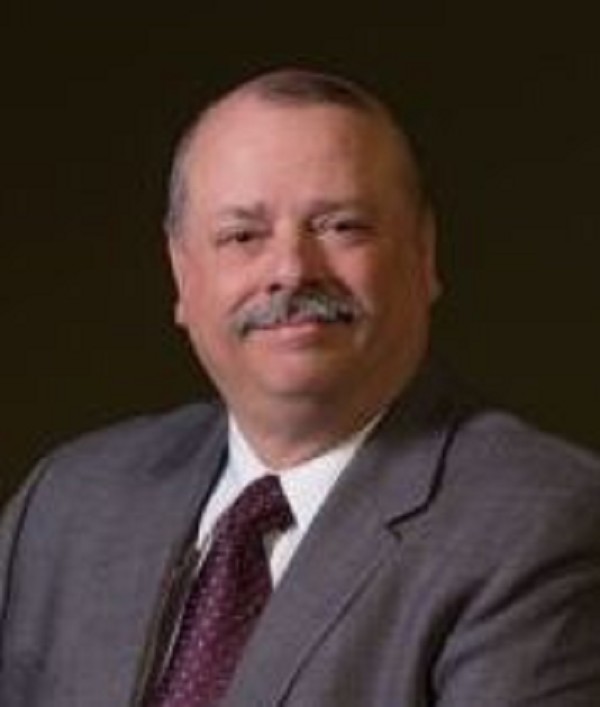 Bay City Manager Rick Finn
"As a community, we can no longer accept divisiveness, negativity, personal agendas, close-mindedness, personal attacks, and fear. We need to embrace the reality of change and understand there will be different views and the only true way to advance . . . is to simply get involved." - Ryan Carley
Bay Area Chamber of Commerce President and CEO Ryan Carley personified the upbeat yet politically moderate tone of the 17th Annual State of the Community luncheon Thursday at Bay Valley.
However, spirits of community advocates were dampened when Bay City Manager Rick Finn announced he was leaving his job in June. He emphasized that he loves Bay City but has some personal and pension issues to deal with in another state. Bay City offers a 401-K while he and many city managers are members of a special pension fund not in effect here.
That came after Finn had described his accomplishments and a highly ambitious agenda, including city high-speed Internet, that quickened the hearts of the overflow crowd at Bay Valley Hotel & Resort."We have the electric utility and we own the poles so we can do this. This will bring in jobs and add 3-7 percent to home values as has happened in other communities where it exists."
He stressed the city will work with the private sector, allowing firms with reasonable rates to partner with the city as an alternative. "This is the future and we need to lead the way on this because revenues are not coming in the way they have in the past."
The city has received no state revenue sharing funds since the recession of 2008, he said, supporting the need for such programs as city-run high-speed Internet.
"Nothing has come back from the state and as a result city revenues are down about $700,000 to $800,000 over the past decade," he said.
After the framework for future growth through the Roadmap to the Future was presented by Eileen Curtis, director of the Bay Area Community Foundation, Mr. Finn told of reversing the upside down status of city expenditures to general fund revenues, balancing budgets the last three years and gaining a $400,000 plus surplus last year.
County Executive Jim Barcia, noting he has only been on the job 48 days, promised to "promote and market the great assets we have," plus "work with all of you to create well-paying jobs."
Regarding the city's reversal of budget deficits, "department heads made this happen," said Mr. Finn, crediting his staff with the accomplishment.
The $50 million-plus Uptown at RiversEdge development has provided, Finn continued, "jobs we didn't have before," dozens of firms including a Michigan Sugar Company headquarters and a Courtyard at Marriott that is "bringing a lot of people in."
In partnership with the Downtown Development Agency, a $1 million street milling and resurfacing project was completed downtown. After the Fourth of July it will be Midland Street that will be resurfaced, he said, "on a scale similar to that of downtown.
A 1 percent administrative charge added to city tax bills is bringing an additional $300,000 per year into a sidewalk replacement fund that will soon amount to $600,000 and replacement will begin across the city, he said.
Heavily used Trumbull Street, "that we're trying to get the state to take over," will be repaired and upgraded.
The city is selling riverfront property in order to make it available for housing, he said. A site is being sought to move the City Service Building, a WPA Depression-era structure that is crumbling. Except for the Bay City Electric Department diesel peaking plant, the riverfront will be cleared all the way to Lafayette, he said. This should be in the works over the next year to 18 months.
Greater access to the beach at Bay City State Park is a Bay County and Chamber goal strongly supported by the city, said Mr. Finn, calling it "a fantastic draw for people from all over."
The Imagination Station, formerly in Veterans Memorial Park, will be rebuilt in Bigelow Park with no city tax dollars involved, he said.
Despite the controversy among community factions over it, Mr. Finn pulled no punches in offering strong support for the proposed pavilion in Wenonah Park. The City Commission will hear recommendations on the issue March 13 at 6 p.m., he said, calling it "economic development stimulus for the downtown area."
Blight is a major problem in the city, Mr. Finn said, that is being addressed by an improved inspection program for the 6,000 rental properties and demolition of vacant houses and buildings, including the Fletcher Building on Marquette, that he said: "are bringing down property values."
The Bay County Land Bank is being redefined by a new administration and board members, said Mr. Finn.
Public safety is being boosted by the installation of cameras in parks and public places, "so we can know exactly what is going on," he said, noting also that public safety officers now are wearing body cameras.
The joint purchase of a fire truck with Hampton Township is one example of a number of partnerships the city is engaged in, he said.
"I won't be here," said Mr. Finn, "but sewer rates are coming down about 25 percent when a major debt that requires payment of $2.6 million a year is retired in 2023. Likewise, a 30-year street millage adopted 25 years ago comes off in 2021. "By moving the millage down, we will be more competitive," he commented.
Mr. Barcia pointed to an agreement reached to extend the life of the Monitor Township DDA that has 30 businesses and about 1,500 full time jobs with an estimated $50 to $60 million in annual payrolls. He praised the business owners for agreeing to a 2 mill tax on winter bills to pay costs of the DDA and keep the Valley Center Technology Park in [position to take advantage of tax increment financing for expansion.
Valley Center is one of 16 MEDC certified business parks in Michigan and is considered "the gold standard."
Mr. Barcia said he is hopeful for seaport dredging and added access to European markets through the St. Lawrence Seaway.
He is supportive of a statewide "no kill" policy for animal control that is experiencing up to 90 percent "save" rates.
Mr. Barcia introduced Roseanne George, the new director of the Bay County Division on Aging. Bay has the highest percentage, 18 percent, of its population over the age of 60, he said.
Mr. Barcia agreed with Mr. Finn that the state needs to develop a new model for sharing revenues or allow local governments to raise funds through sales taxes or other means.
###
---
---

Dave Rogers




Dave Rogers is a former editorial writer for the Bay City Times and a widely read,
respected journalist/writer in and around Bay City.
(Contact Dave Via Email at carraroe@aol.com)

More from Dave Rogers
---
Send This Story to a Friend!
Letter to the editor
Link to this Story
Printer-Friendly Story View
---
--- Advertisments ---