Pneumonia Defeated - Lucky For Me, 'Cuz The Medicine Is Running Out
After twenty-plus days of pneumonia, any air is a breath of fresh air.
March 19, 2006 Leave a Comment
By: O. J. Cunningham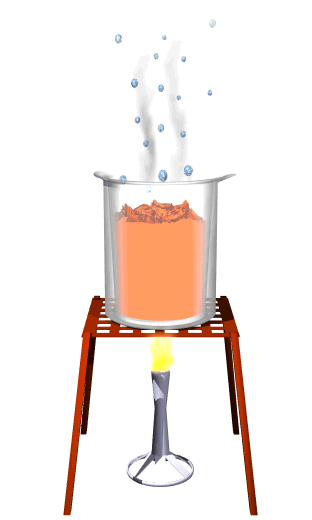 When you're sick and confined to bed . . . time passes at the same rate as time passes when waiting for water to boil.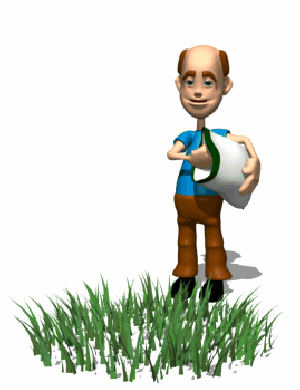 Staring out the window . . . watching the grass grow . . . The grass never grows while you're watching it closely.
It's St. Patrick's Day Weekend 2006, the day of the 52nd Annual St. Patrick's Day Parade in Bay City.
No one is e-mailing me. No one is calling me. No text messages. I'm not sure, but Spam may have actually dropped off. I'm a recovering pneumonia patient, cut off for the past three weeks from the rest of the social and emotional Internet continuum. I am a rock. I am an island.
Imagine that! People I know must actually have lives outside of business and the Internet. I know one thing sure - everybody I know is doing something that doesn't involve me.
Not Me! I have pneumonia! Or at least I've had it for the past 500 hours - that's 21 days time 24 hours = 500 hours.
Those of you who know me well, know I never get sick. I never miss work. But this Winter, I went down for the count.
It happened like this.
For the first time in the almost thirty years, I took an extended January-February Winter vacation to the Florida Keys.
You might remember
YOUR
January 2006 in Michigan. It was the warmest January in the History of weather forecasting for our Wolverine State. While you were basking in 40 degree weather, I was basking in 70 degree weather.
Too much nice weather. After returning to Michigan, I got sick . . . and for the past few weeks . . . I have been confined to my house (Doctor's Orders) with a full-blown case of viral pneumonia.
And as St. Pat's weekend began to unfold, most everyone in my inner circle agreed that I am "needing" to get back to work and back on the street. In a phrase, I've become bored out of my gourd.
"Crabby" is my middle name.
And I honestly think my co-workers wish I was
in
the office rather than e-mailing and chatting and e-mailing and phoning and chatting . . . and e-mailing and phoning . . . well, I think you get the idea.
But there is an up-side. I've learned a great many significant pieces of information during the past string of sick days. For example: I found out today that the temperature in my fridge this morning was the same temperature as it is outside on the patio. Thirty-four (34) degrees . . .
I also learned that Gerry McNamarra from Syracuse is truly over-rated.
I feel really bad for the Big 10 Basketball Conference - Iowa, Illinois, Michigan State, Indiana, Wisconsin and Ohio State should all feel totally embarrassed for getting the NCAA early boot - especially Iowa, that got bounced from the NCAA by some no-name team from Louisiana that most people think was really the Big 10's Northwestern (Northwestern Louisiana State).
And then, to top everything off . . . Regis has been on vacation all week. No Regis (just Kelly and Pat Sadjak, PAT SADJAK?) in the morning.
I've been eating chips. Sucking down diet coke. Munching fruits and veggies and trying to drink all the orange juice pulp I can pour into a glass.
Is the mail here yet? If I don't get a new NetFlix DVD today, I'm just not responsible for what follows . . . You'll probably read about me over the weekend if I have to spend another night watching NCAA March Madness.
How bad is it?
I'll tell you how bad I've got Cabin Fever - I'm looking forward to Deal or No Deal (Monday Night) at 8:00 pm on (WEYI-25) National Television.
One more hour "DEAL" and I think I''ll know (just like Howie) the names of each of those young
cuties
holding the briefcases.
If you want to play "Deal or No Deal with Howie . . .
Click Here
. I've been playing non-stop for almost a week. (I hate the Banker)
So I'm back to work tomorrow . . . marching goosestep into the conformity of business. Back to the Mill. Into the Salt Mines. Nose to the Grindstone and all that "rot.".
So send me e-mail. Phone my cell. Fax my fax machine. Leave a message. It'll be great to be back.
Have your people get with my people.
"Let's Do Lunch!"
---
---

O. J. Cunningham




O. J. Cunningham is the Publisher of MyBayCity.com. Cunningham previously published Sports Page & Bay City Enterprise. He is the President/CEO of OJ Advertising, Inc.

More from O. J. Cunningham
---
Send This Story to a Friend!
Letter to the editor
Link to this Story
Printer-Friendly Story View
---
--- Advertisments ---