The Story of Stuff Project Exec Not Happy With Nestle
Asks For Support
March 18, 2017 Leave a Comment
By: Letters to the Editor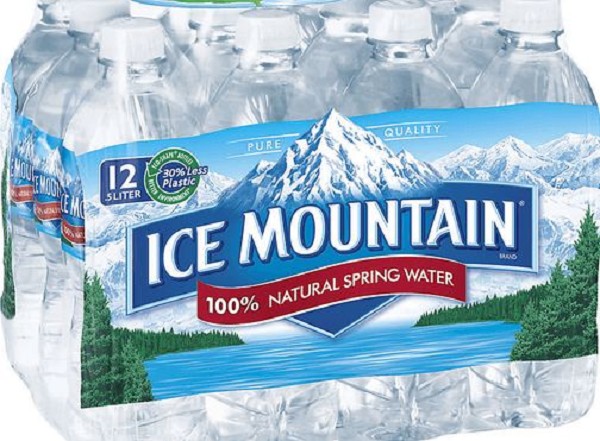 Ice Mountain is bottled water from the Nestlé company, produced and marketed primarily in the Midwest region of the United States. Ice Mountain sources their water from 2 groundwater wells at Sanctuary Spring in Mecosta County, MI & Evart, MI.
OPEN LETTER TO EDITOR . . .
by Michael O'Heaney
Executive Director
The Story of Stuff Project
Nestlé--the world's largest water bottler--has a playbook for taking over public water sources.
It seeks out small towns with limited economic resources, promising investment and jobs; it uses its massive resources to influence local governments and bypass lengthy environmental assessments, and it tries to lock communities into decades-long contracts before the public has a chance to weigh in.
Nestlé thrives when it's able to enter communities under the cover of darkness, something we've seen time and again. But with your help, The Story of Stuff Project is shifting this balance of power by bringing to light the stories of heroic citizens who are taking on Nestlé around the world.
We may not have Nestlé's profit margins, but we have the means to create solutions. Pitch in today.
Last fall, we brought you and hundreds of thousands of others the story of two retired Forest Service Rangers who'd blown the whistle on Nestle's unpermitted withdrawal of water from California's drought-ravaged San Bernardino National Forest. We're already seeing progress: earlier this year, the Forest Service announced it had opened a review of Nestlé's permit application after nearly 30 years of inaction. And in April, we argued our case in court, asking a federal judge to turn off the spigot on Nestlé's illegal operation until this permit review is complete.
Make no mistake: the Forest Service wouldn't have acted without the pressure we brought to bear. Our Community of supporters made this happen.
Also earlier this year we released our latest movie, a short documentary that tells the story of a particularly inspiring group of people fighting a Nestlé water grab in Cascade Locks, Oregon. They come from a variety of backgrounds, and none are professional activists, but they share a common desire to protect their home and identity in Oregon's gorgeous Columbia River Gorge.
In May, these inspiring Oregonians succeeded in passing a ballot initiative to bar large-scale commercial water bottling operations in Hood River County, effectively shutting down Nestlé's proposal to tap the local Oxbow Spring. This groundbreaking measure set a historic precedent that can be replicated around the world.
But like the proverbial tree falling in the woods, news of their hard work and this hopeful story won't spread around the world without folks like you and me.
Pitch in to help The Story of Stuff Project amplify the voices of activists fighting to protect their water from Nestlé.
Grassroots activists like those in Oregon have energy, time and passion, but they need our support too. The Story of Stuff Community is stepping up in small towns around the country and the world to help them fight the good fight.
Keeping stories like these in the public eye sends a clear message to Nestlé that water is a resource to be cherished and protected, NOT a commodity to be bottled and sold around the world for corporate gain.
Find out more at: http://storyofstuff.org/
---
---
---
Send This Story to a Friend!
Letter to the editor
Link to this Story
Printer-Friendly Story View
---
--- Advertisments ---