Opening Day at the Fairground's 'Bark Park' Has Me A Little on Edge
How many big dogs will it take to create an International incident?
March 26, 2006 Leave a Comment
By: O. J. Cunningham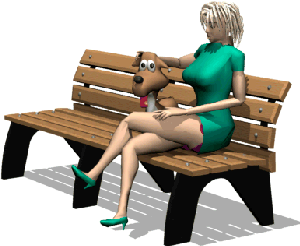 Pretty Dogs? Pretty People? Everyone well-behaved? (I Wonder . . .)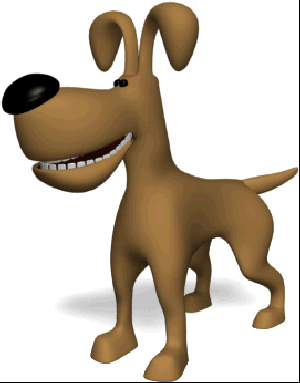 Hey, what's that Rottweiler chewin' on?
Spring has Sprung . . . The Grasss is Rizzzz . . . I Know Where The Doggies Izzzzz . . .
Dogs on a leash . . . It's the way of the new Millennium. Back in the good old days, (Don't roll your eyes at me), we used to let our dogs run free. We let 'em poop and pee wherever and whenever nature called.
But not so in the new Millennium.
Every dog owner that walks their pup in the vicinity of Carroll Park has the appropriate fishing-reel, drag-line, puppy-handling apparatus attached to their sweet pet and has the ever-present doogie-doo-doo plastic bag somewhere in their possession.
But that may all change once the "Bark Park" opens later this year at the Bay County Fairgrounds . . . The "Bark Park" will be fenced, open-space for dogs to run and play and run and play and run and play . . . unfettered by those annoying leashes.
In the past year, I have become increasingly jealous of dog owners. Dog people seem to be having a lot of fun than I do. And they also seem to have a lot more time than I do. Dog people walk their dogs twice-a-day . . . religiously . . . and almost always at the same time each day. Seven days a week . . . 365 days a year.
Since I recently became an "empty nester," (kids are all in college) I have been lobbying with my wife to allow a dog into our house. I had a dog back in the 1970s. I lived in Colorado. The dog was a big, white, fluffy, reindeer herding, happy Samoyed named Nicolai Petschekovich. The name was Russian- We called him Nick.
Nick loved the park system in Denver. He loved people and other dogs and just romped and romped until it was time to head back to the apartment complex. No leashes. No fences. "C'mon Nick," I called, and here came Nick just a happy dog, ready for a treat and a walk back to the apartment.
I was told that the "Bark Park" at the Fairgrounds will have two distinct areas -- A Big Dog Area (BDA) . . . A Little Dog Area (LDA).
I have this vision of a measuring bar set at an appropriate height. You know, like at Disney. "You must be at least THIS TALL to ride this ride.
In similar manner, there will have to be a "sorting" procedure to get the big dogs with the big dogs and a way to keep all the smaller dogs together. Kinda like sorting potatoes.
I know the "Bark Park" sounds good in theory. And I know there are a lot of parks that cater to dogs across the country. In fact, I enjoyed the John Cusack movie "Must Love Dogs." But dogsof the new Millennium are much different that the dogs of the 1970s.
In 2006, can you really just let a pile of dogs run free in a confined area?? I mean . . . there are a lotta dogs hanging out around Carroll Park. I mean a lotta dogs.
I'm not too worried about the smaller dog area -- you know, the yappers. Of course they'll be noisy and spinning like tops. But at least, the owners won't be afraid to go into the fray and separate the "dogs behaving badly."
The Large Dog Area (LDA) is another problem altogether.
The Large Dog Area
: I have this vision of two Dobermans (Adolph and Angus), a Rottweiler (Hannibal Lechner), ten Golden Retrievers (Bailey, Harley, Marley, Carley, Faarley, Gnarley, Mike, Goldie, Shannon, and Big Red (There are always more Golden Retrievers than any other breed these days) and a German Shepherd (Schultz) frolicking in the "Bark Park." No leashes. I see the owners all watching proudly as their pets romp in the confined area.
Let's imagine the possibilities. Oh, the joy of Spring. I think NOT. No way!
"That's my Golden, Faarley, over there . . . the prettiest one," says the proud, youngish, soccer mom, holding the 3-year-old blonde little girl on her lap.
"Hey, what's that Rottweiler chewin' on," asks a middle-aged gramma, holding a dangling leash, sitting at a picnic table? Yup! There's gonna be sniffin'. Yup! There's gonna be major doggie posturing. Yup! There's gonna be poopin' and peein'. Good grief, there might even be . . . (Rated PG-13) sex.
"Somebody get Schultz off my Golden Retriever."
One thing sure . . . there's gonna be bloodshed.
"Where's Big Red? Anybody Seen my Big Red?"
"Oh My Goddddddddddddddddd . . . Golden Down . . . Golden Down"
"Somebody call 911. Oh The Humanity! . . . The Carnage!"
Fortunately, Animal Control is in the immediate vicinity.
On second thought . . .
Maybe I'll wait and get that new dog later this summer -- after the "Bark Park" social structure has stabilized.
---
---

O. J. Cunningham




O. J. Cunningham is the Publisher of MyBayCity.com. Cunningham previously published Sports Page & Bay City Enterprise. He is the President/CEO of OJ Advertising, Inc.

More from O. J. Cunningham
---
Send This Story to a Friend!
Letter to the editor
Link to this Story
Printer-Friendly Story View
---
--- Advertisments ---