SHRINKING CITIES: Flint 5th Fastest in U.S.; Area Population Declining
Policy Makers Mulling Losses for School Age Kids, Future Trends
April 12, 2017 Leave a Comment
By: Dave Rogers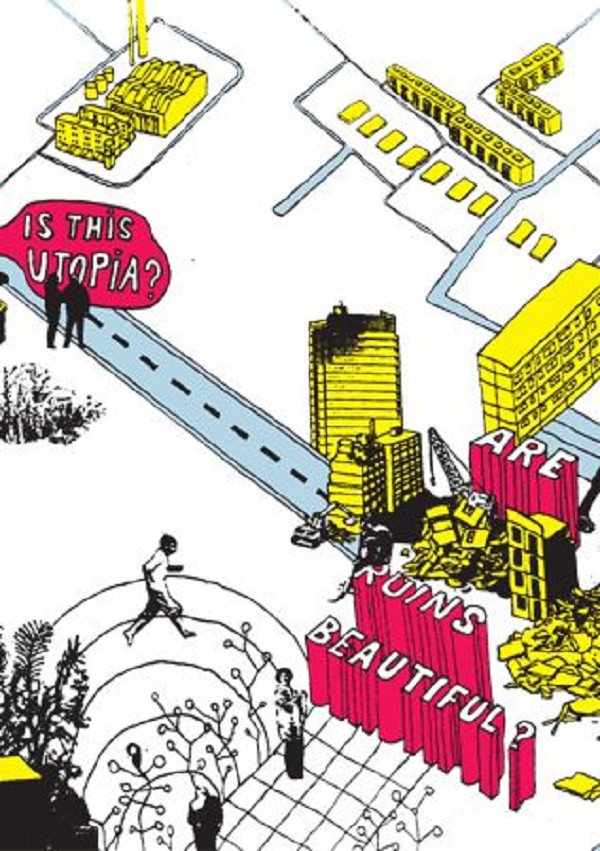 Globalization, technological innovation, automation, consolidation are causing the loss of jobs that add up to population declines
We are looking at a hollowed out Michigan from windswept tiny Main Streets to the crashing smokestacks of Flint and Detroit.
Globalization, technological innovation, automation, consolidation -- all big words about factors causing the loss of jobs that add up to population declines.
USA Today reports that nearly 20,000 more people left than arrived in Flint over the last five years, driving the area's population loss of 3.3%.
The Detroit News reported: "For the first time since before the Civil War, Detroit is not among the nation's 20 most populous cities.
"Detroit's population was 677,116 as of last summer, a loss of 3,107 residents from the previous year, according to estimates released by the U.S. Census Bureau."
"The area's once-robust manufacturing industry is no longer attracting the employers, or the young, prospective employees indicative of a healthy economy," said USA Today. "The industry employs 16.2% of Flint's workforce, one of the highest percentages."
However, Detroit is making a comeback under impetus provided by progressive firms such as Quicken Loans, with Dan Gilbert the driving force, Shinola and others.
Looking to the hinterlands, the same population loss story is being repeated...
Bay County declined 1.1 percent in the general population, from 108,053 in 2006 to 106,832 in 2013; Arenac fell 7.7 percent in population, from 16,787 to 15,487; Tuscola declined from 57,074 to 54,263 -- a 4.9 percent drop; and Saginaw fell 4.1 percent, from 204,924 to 196,542 in the same period.
Also distressing -- and even more baffling -- is the greater drop in the child population in Bay, Midland, Saginaw and area counties, as reported in Kids Count 2016 by the Michigan League for Public Policy (MLPP).
The high school age population (ages 13-17) has taken the biggest hit, averaging a minus 14.5 percent for the five county area of Bay, Midland, Saginaw, Tuscola, and Arenac. The range was from 18.2 percent loss in Arenac to Midland's 10.4 percent drop, with Bay at 11.4 percent, Saginaw losing 15.7 percent, Tuscola 17 percent.
Of that group, only Midland showed an increase in the general population from 2006 to 2013, recording a 1.2 percent increase from 82,964 to 83,919. But Midland, too, suffered a drop in the high school age (13-17) grouping at 10.4 percent, from 6,492 to 5,819.
The state is moving to consolidate high schools, and districts, but is not doing enough to support students who have fallen through the cracks, as the saying goes.
Educators from the secondary school level to community colleges and universities need to be concerned about their shrinking enrollment pool in the region. Perhaps the way to begin to analyze the effects of this phenomenon is to conduct a comprehensive study of social science factors, especially including employment trends, marriages and family factors, housing and poverty. But the question is: who will do that?
Michigan League for Public Policy comments: "With our rapidly aging population, the next generation of workers and parents are the foundation for growth and stability of the state's economy. The link between childhood poverty and a host of negative outcomes for children is undeniable and includes poor health, higher rates of disability and reduced academic achievement -- all potential barriers to success in the workforce.
"Technological advances and offshore production have greatly decreased the need for unskilled, entry-level labor. A high school diploma by itself has far less value in the job market as a result, and employers increasingly prefer to hire skilled workers with a postsecondary credential such as a degree, certificate or license.
"With 9%* of working age Michigan adults lacking a high school diploma, one out of four adults not speaking English well, and a large number of community college students needing remediation, it is clear that too many workers have basic skill deficiencies that make it difficult to attain such credentials."
*NOTE: We think this number, 9% lacking a high school diploma, is too low; our research has shown about a 20-25 percent dropout rate in secondary schools throughout Michigan. The study should scrutinize the way educational figures are obtained, whether they are anecdotal or verifiable. For too long schools have avoided the problem by putting a bright face on achievement statistics.
This confusion illustrates the fact that the experts in the educational field need to get together on standardizing reporting of student achievement. However, the dropout rate seems accurately reported by the Michigan Department of Education on its website at www.michigan.gov.
MLPP strongly recommends a restoration of adult education funding:
"Michigan depends on its skilled workers, and much has been written and said about the need to build up our state's workforce. Yet year after year in the state budget, state policymakers neglect to adequately fund adult education, making it less accessible for low-skilled workers who want to build their skills, become financially self-sufficient and contribute to Michigan's economy.
"Adult education is the key to preparing these workers for occupational training and skilled employment, and better funding and an expanded role will enable it to meet the demand more effectively." We couldn't agree more, but the message really needs to get through to state legislators who control the purse strings on government funding for schools. Educators, education groups, parents, grandparents -- talk to your legislators and send a strong message about the need for adult education and stable funding for the K-12 schools.
###
---
---

Dave Rogers




Dave Rogers is a former editorial writer for the Bay City Times and a widely read,
respected journalist/writer in and around Bay City.
(Contact Dave Via Email at carraroe@aol.com)

More from Dave Rogers
---
Send This Story to a Friend!
Letter to the editor
Link to this Story
Printer-Friendly Story View
---
--- Advertisments ---