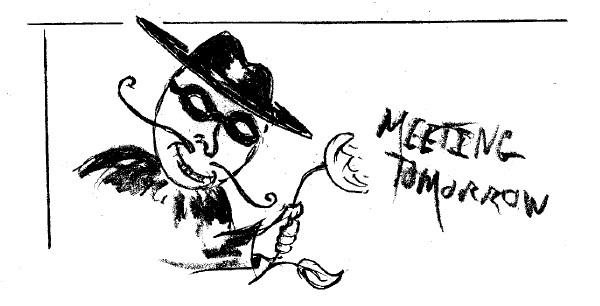 About That Meeting Tomorrow
Spammers And Hackers Lure You In
April 24, 2017 Leave a Comment
By: Stephen Kent
Meeting Tomorrow
Call Mom now
See you at lunch
Did you get my message?
Your order receipt
I have a tip to share with you
Ever get an e-mail with a subject like that? Most folks do.
The fact is, spammers and hackers are always coming up with e-mail subjects that are ambiguous, innocent looking, or intriguing. The subject is not important. The entire goal is to sucker you into opening the e-mail.
Once you open that "fish bait", the e-mail itself could be anything. Some try to sell you something. Others may contain a link that is, in fact, a vector for inserting a virus on your computer. Some can even infect your computer without requiring any action. Malicious code can be inserted into many objects, even innocent looking pictures.
The tech's at
MyBayCity.com
have been studying the way hackers work for many years. We have to understand at least some of their tricks so that our legitimate emails don't get filtered. Even then, we get kickbacks all the time for no good reason. There are so many things that stop legitimate e-mail.
Studying how spam works can be a pain. If you're going to look at the spam, you have to get the spam. So we don't use spam filters on certain computers. We get 500 to 1,000 emails a day and we look at everyone. Pain or not, that gives us a certain understanding and appreciation of how the world works. (It also makes us paranoid.)
How do you protect yourself?
The simple answer is to just be aware and be cautious. Use common sense.
If you see a subject that doesn't make sense, look at who sent it.
Do you recognize the sender?
Have you had a recent conversation with that person?
Is the topic familiar?
Are you expecting a message from that person?

We also suggest using automatic spam filters provided by your service. Sure, sometimes they filter more than you want, but they really do a pretty good job.

Just remember that if you use a spam filter, some legitimate messages may also get filtered. Be sure that you occasionally check your spam folder to see what was prevented from coming in. (If your provider doesn't let you do that, find another provider.) And if you learn that you missed e-mails, look for them in the spam folder.

If you see a suspicious e-mail that gets through, see if that same subject appears in other e-mails from different people. We routinely see the same subject appear a dozen or more times in a row, all with sent times less than a second apart, and all from different names.

Speaking of sender names...

A lot of people never think of this. Almost all of the e-mail programs will include both your name and e-mail address with your e-mails. The actual address probably looks something like
John Doe <johndoe@somecompany.com>
That name may be set by your service provider or by your e-mail program. The e-mail program you use may and may not show you all of the names. We have examples where the "sender" is shown as:
John
John Doe
"John Doe"
johndoe@somecompany.com

Did you get an e-mail from yourself?

It happens. Spammers can easily troll for e-mail addresses and names. They may then use those names as the sender in their junk mail. You get blamed. You may think you have a virus, but you probably don't. In many cases, it's just someone using your name to make themselves seem legitimate.

So how do you get your friend or colleague to read your legitimate e-mail?

The best bet is to make the subject line stand out.

Before sending your message, remember that the subject is the main thing that people are going to see. If we accept that many spammers use simple, ambiguous subjects, our job becomes to make subjects unique and easily identified!

At MyBayCity we like to preface all subjects with "MyBayCity:". That's it. Just a simple word that identifies us but is not significant to the world at large.

We follow our unique word with a subject that means something to our reader. "MyBayCity Thursday staff meeting" might be pretty good. The more unique the phrase, the better.

Keep in mind that most spam is sent by robot programs, not by humans. A single e-mail might be addressed to thousands, if not millions, or users. The spammer is not going to use as a unique subject for that many readers. They want something general.

And one other unrelated thing...

As long as we're on the subject of email, here's something that comes up over and over.

If you're sending an announcement, put ALL of the information in the body of the e-mail. Remember the organization, purpose, date, time and location. It's too common to get an e-mail with only part of that information.

Avoid things like "meeting tomorrow". You may think your e-mail is going to be delivered immediately, but that's not guaranteed. (We have a cell phone that routinely receives mail 24 to 48 hours after it was sent.)

Eif your e-mail is delivered immediately, your recipient may not read it right then. People have different habits and jobs. We know people who read e-mail "when they get to it". "Meeting tomorrow" doesn't help much when the reader doesn't look at their e-mail for several days.

That's all. Now I have to go re-send an e-mail where I forgot half that stuff (sigh).

---
---

Stephen Kent




Steve Kent and his family have lived in Bay City for 40 years. He is VP of Technical Services at MMCC which produces MyBayCity.Com. Kent is active in many Bay City civic organizations.

More from Stephen Kent
---
Send This Story to a Friend!
Letter to the editor
Link to this Story
Printer-Friendly Story View
---
--- Advertisments ---






0200 Nd: 05-16-2019 d 4 cpr 0






SPONSORED LINKS
---
LOCAL LINKS
(Ads not affiliated with Google)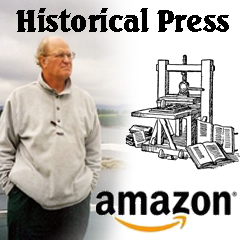 ---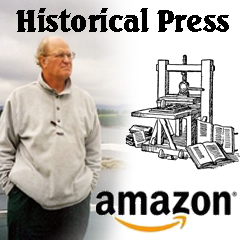 ---
---
Ads By MyBayCity.com
Bay Area Chamber of Commerce
Click Here to Visit Our Site!


Improving The Economic Climate, Business Environment & Quality of Living Throughout The Bay Area
---
Ads By MyBayCity.com
Bay Area Chamber of Commerce
Click Here to Visit Our Site!


Improving The Economic Climate, Business Environment & Quality of Living Throughout The Bay Area
---
Ads By MyBayCity.com
Rotary Club of Bay City
rotary.org


Click Here To Join Today
---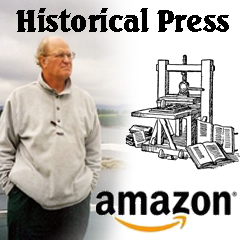 ---
---