What Ever Happened to the Tradition of Respect for the Opinions of Others?
Demise of Broadcasting's "Fairness Doctrine" in 1987 May Need Review
March 26, 2006 Leave a Comment
By: Dave Rogers
It's difficult to expect Americans to respect the views of others when they have "role models" in high government offices who exhibit behavior as bad as street kids.
And when the nation's air waves are under the control of propagandists with big bucks and a particular political agenda behind them.
We apparently have adopted a national policy of nastiness that seems to put cooperation for progress at a dead end.
Vice President Dick Cheney last year on the floor of the U.S. Senate told Sen. Patrick Leahy of Vermont to go "f" himself. Last week, Justice Antonin Scalia of the U.S. Supreme Court "gave the finger" when asked about how he deals with people who criticize him over church and state issues. And, he was just coming out of a Catholic mass when he flashed the obscene sign. Wow!
---
--- Advertisements ---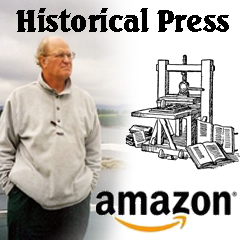 ---
In fact those incidents are worse than what "boyz in the hood" do because these high officials should know better. Obviously, these dudes have no respect either for the opinions of other citizens or their own positions in government.
Are these behaviors betraying an underlying contempt not only for the opinions of others but for American society? It makes you wonder who we have placed in charge and where they would take us if they could.
I grew up in the World War II era during which cooperation of all was required to meet the challenges threatening the world.
New and more desperate challenges face this nation but there seems to be a total lack of consensus on a united front to meet them.
The fact that some people nowadays don't treat others with traditional American respect is a dangerous trend perhaps reflecting the intensity of the cultural "wars" now underway.
This trend of invective has effects in the local community, too. Recently, in a conversation that started politely enough, I was called a "Communist" for expressing support of our library system. Shades of Joe McCarthy!
Then there are the commercially-driven hatred peddlers of various political persuasions. These vicious crows work incessantly to inflame the populace against anyone who doesn't agree with them. They make big money in the process of playing Americans off against each other because of political disagreements. I refer specifically to Rush Limbaugh, Bill O'Reilly and Sean Hannity. There may be liberal hate purveyors, too, not so well known. They have co-opted the public airwaves for pure propaganda in the vein of Talleyrand of the French Revolution and Hitler's minister of "information," Goebbels.
---
--- Advertisements ---

---
I heard Mr. O'Reilly refer to himself the other day as a "journalist." He is not, by any definition, a journalist. A journalist would be furnishing information as impartially as possible so citizens can be informed in the process of making decisions. Mr. O'Reilly is a propagandist who delivers a particular political point of view. No disagreement is allowed. You can hear him beat people up verbally every day.
Even as we are at each other's throats,the nation faces the gravest challenges of world terrorism, economic stagnation, dysfunctional education, widespread political, business and religious corruption, huge gaps in health care, and others.
The lack of respect targets, especially, our democratically elected representatives. Impeachment seems to be a settled element of political strategy. We are failing to safeguard a system of fairness perfected over more than two centuries and constantly improved by the wisest of statesmen, from Jefferson and Franklin to LaFollette and Vandenberg.
The other day I was shocked to hear a radio commentator call Hillary Clinton "a big fat Socialist cow."
On the other side, comments about President George Bush often border on what might once have been considered treason.
This kind of vicious invective is outrageous. After all, he is the President and she is a United States Senator and if we are to maintain the rule of law and prevent descent into anarchy we must hew to some standards of decency in communication.
These attitudes of disrespect have surfaced in several sad periods of American history. Political invective against Andrew Jackson apparently was of this sort. Hatred of Abraham Lincoln and his ideas offreedom for all sparked one of the bloodiest wars in history. The early Roosevelt years, especially before the war, were spattered with vituperation as we emerged from the Great Depression.
We should have learned lessons well from those costlyencounters, the vestigal effects of which persist.
The demise of the Fairness Doctrine, a law that hardly anyone can remember, about 25 years ago may have set a pattern contributing to national nastiness.
Val E. Limburg, of the Museum of Broadcast Communications in Chicago, explains how the law was adopted and later scrapped:"From the early 1940s, the Federal Communications Commission had established the "Mayflower Doctrine," which prohibited editorializing by stations. But thatabsolute ban softened somewhat by the end of the decade, allowing editorializing only if other points of view were aired, balancing that of the station's.
---
--- Advertisements ---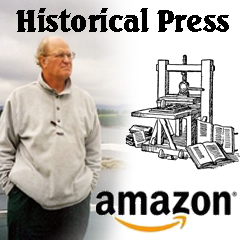 ---
"The FCC in 1949 adopted the "Fairness Doctrine" in an attempt to ensure "fair and balanced" coverage of controversial issues by a broadcast stations. With the deregulation movement of the Reagan Administration during the 1980s, the Commission dissolved the fairness doctrine.
"This doctrine grew out of concern that because of the large number of applications for radio station being submitted and the limited number of frequencies available, broadcasters should make sure they did not use their stations simply as advocates with a singular perspective. Rather, they must allow all points of view. That requirement was to be enforced by FCC mandate.
"Section 315 of the Communications Act of 1937 required stations to offer "equal opportunity" to all legally qualified political candidates for any office. Section 315 exempted news programs, interviews and documentaries. Section 315 was federal law, passed by Congress. The fairness doctrine was simply FCC policy.
"By the 1980s, the "scarcity" argument which dictated the "public trustee" philosophy of the Commission, was disappearing with the abundant number of cable TV channels. Without scarcity, or with many other voices in the marketplace of ideas, there were perhaps fewer compelling reasons to keep the fairness doctrine. FCC rules were seen as an unnecessary burden by most stations. The Chairman of the FCC, Mark Fowler, appointed by President Reagan, publicly avowed to kill the fairness doctrine.
"In 1987, President Reagan, in keeping with his deregulatory efforts and his long-standing favor of keeping government out of the affairs of business, vetoed the legislation. Congressional efforts to make the doctrine into law surfaced again during the first Bush administration. As before, the legislation was vetoed, this time by Bush."
Those decisions nearly 20 years ago didn't forsee that the concept of the public trust inherent in broadcasting could be perverted.
Honest debate and disagreement are the lifeblood of the American political system. But, it seems to me, the deliberate corruption of the public mind by those who happen to have the most money is a perversion of the American Way. Controlling the airwaves to peddle propaganda smacks of totalitarianism. Should this continue? Your comments on this topic are welcome.
---
---

Dave Rogers




Dave Rogers is a former editorial writer for the Bay City Times and a widely read,
respected journalist/writer in and around Bay City.
(Contact Dave Via Email at carraroe@aol.com)

More from Dave Rogers
---
Send This Story to a Friend!
Letter to the editor
Link to this Story
Printer-Friendly Story View
---
--- Advertisments ---