DOW CONSOLIDATING:Chemical Firm, Moving N.C. Unit, to Hire 140 at Midland
Anti-LGBT Legislation May Have Led to Withdrawal from State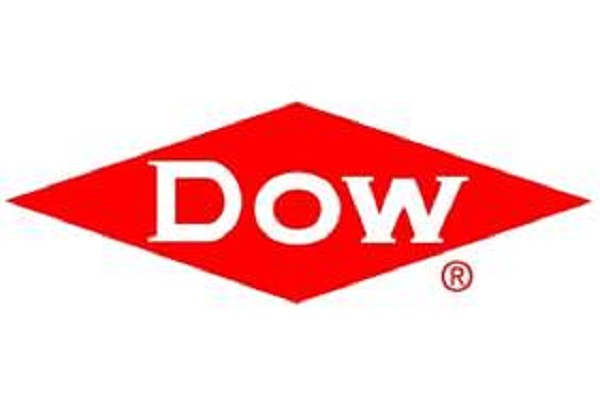 Dow is on the move at the same time it is trimming its global workforce.
The Dow Chemical Company announced today another key strategic action aligned to the previously announced $400 million investment to transform Michigan Operations, while planning to cut about 2,500 jobs worldwide.
in addition to current activities to consolidate the Dow and Dow Corning manufacturing facilities on South Saginaw Road, this action is designed to deliver growth to the manufacturing site as well as the community.
Dow is planning to move a Silicones, Sealants & Adhesives (SSA) plant, currently located in Greensboro, N.C., to the heritage Michigan Operations manufacturing site. The new silicones facility will help foster the integration of Dow and Dow Corning assets, materials and talent across the collective site, due to its location and reliance on heritage Dow Corning assets and materials.
Additional Greensboro manufacturing assets will be integrated throughout the collective Michigan Operations site, further expanding infrastructure and production.
There was no mention in the news release whether the move out of North Carolina was related to the firm's opposition to anti-LGBT legislation that has galvanized tech firms and others in the state. Republicans in North Carolina's General Assembly in March 2016 passed a law preventing cities from barring LGBT discrimination, creating transgender bathroom accommodation, or enacting minimum wages. The NCAA also has canceled tournament games in the state.
According to Forbes magazine, North Carolina's science and tech companies have been particularly vocal in the past against legislating LGBT inequality, such as the state's amendment prohibiting marriage among same-sex citizens. This amendment was overturned by last summer's U.S. Supreme Court decision.
"These new plants could have been moved to multiple other locations in North America. Leaders chose Midland because of our talented workforce, an outstanding safety culture, proximity to other processes related to silicone development and competitive incentives from the state of Michigan," said Rich Wells, site director, Michigan Operations, and vice president of Operations, Canada, and US North.
"We are pleased to host the facility here and grateful to our Midland community and the state for its support and willingness to work collaboratively to enable growth. The location of the assets will help further unify the site under Dow's "One Site, One Future plan for Michigan Operations."
Furthermore, Dow recently shared the company is hiring manufacturing jobs at Michigan Operations with 80 chemical process operator and 60 logistics technician positions currently open. Dow is seeking talent within the Great Lakes Bay Region to fill these important roles. All of the positions are full-time and offer benefits including medical, dental, 401(k) and vacation pay. For more information, go to dow.com/careers.
These and other regional actions demonstrate the Company's commitment to growth.
"The additional $400 million we plan to invest in Michigan Operations to help transform the site, along with investing $100 million in the new Dow Innovation Center, will create jobs and strengthen Dow's footprint in the region," stated Wells.
"All Michigan Operations employees have been working hard to make this happen and we are excited to see the capital investments, construction projects and movement of more manufacturing into Michigan."
In 2016, Dow assumed ownership of Dow Corning's silicones business through an ownership restructuring transaction of Dow Corning Corporation and is in the process of integrating silicone production facilities into its operations all over the world. Manufacturing start-up for SSA in Midland is expected to begin in third quarter 2017.
The company said it is planning to move a Silicones, Sealants & Adhesives (SSA) plant, which is currently in Greensboro, N.C., to its world headquarters in Mid-Michigan.
The move is intended to help with the integration of Dow and Dow Corning assets.
Additional Greensboro manufacturing assets will also be integrated into the Midland site.
Dow also recently shared that it is hiring 80 chemical process operators and 60 logistics technicians at the Michigan Operations site.
All the positions are full-time and offer benefits.
Meanwhile, the company expects to cut 2,500 jobs worldwide, or 4 percent of its workforce.
The Midland, Mich.-based chemical company (NYSE: DOW) expects the cuts to increase shareholder value and help the company realize $500 million in annual savings.
Dow also will shut down its plant in Yamakita, Japan as well as various administrative, corporate and manufacturing facilities elsewhere.
###
---
---

Dave Rogers




Dave Rogers is a former editorial writer for the Bay City Times and a widely read,
respected journalist/writer in and around Bay City.
(Contact Dave Via Email at carraroe@aol.com)

More from Dave Rogers
---
Send This Story to a Friend!
Letter to the editor
Link to this Story
Printer-Friendly Story View
---
--- Advertisments ---