Rotary Hosts Second Vocational Day; Saginaw Correctional Program Slated
Six Rotary foreign exchange students describe their experiences in America.
March 30, 2006 Leave a Comment
By: Stephen Kent
LAST WEEK'S PROGRAM: Vocational Days - Week 2.
THIS WEEK: Fred Funston, Saginaw Correctional Institution, Freeland.
--->
---
CLUB NEWS and ANNOUNCEMENTS
Rotarian Tim Shelton of the Doubletree Hotel and Conference Center just returned from a Doubletree conference where the local hotel received a number of awards including the "Crystal Cookie", a "Pride Award", and named #1 of 10 top performing Doubletree Hotels.
Pinconning formingclub
had 24 people at their last meeting. The club meets on Tuesday once a month at this time. There is discussion of moving the meeting to another day to better accomodate visitors from other clubs, like Bay City, which also meet on Tuesdays.
DISTRICT CONFERENCE:
Deadline for application for paid registration fee, March 20. See President Ralph.
UNIVERSITY OF MICHIGAN GLEE CLUB:
Presentation Thursday, Mar. 30 at Central High. Tony Dearing's son Adam is a glee club member.
UPCOMING PROGRAMS:
April 4: Melinda Boysik says goodbye
April 11: Gloria Woods, explaining ballot initiative on affirmative action
Seventy-two high school students participated in the Bay City Rotary Club's highly successful Vocational Days program Tuesday.
---
The Noon Rotary hosted over 65 area high school students who participated in the second of the club's two Vocational Days. The highly popular program was well received as usual.
Firms hosting students on Day 2, and the number of students Included:
Delta College 40+
Bangor Veterinary Clinic 4
YWCA 6
Red Cross 1
Chemical Bank 1
Wade Trim 3
Red Lobster 2
Downtown Management Board 2
Anne Trahan Photography 4
Bay Metro Transit 3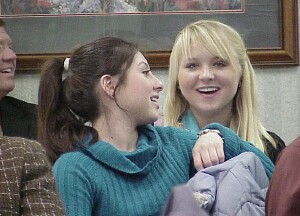 The program for the day featured six students who are members of the inbound Youth Student Exchange program for the district. The three students representing Central High were Ana Ceh Pavia from Mexico, Mariana Lwow from Germany, and Inez Orlik from Poland. Three more students represented WesternHigh: Rita Otsuka from Korea, Charlotte Wila from Germany, and Christopher Schmedlle, also from Germany.

Each student made a short presentation about their experience in the United States and Bay City. Among the most consistent comments was how much the students liked the ability to select elective courses in high school. Most said that in their countries the classes were more defined and offered few options.

The students represented both very large and relatively small home towns in their countries. All said they were impressed with the friendliness of American people, especially those in Bay City and at the schools which they attend here.

As one would expect, Ana from Mexico commented on the cold weather. She had never seen snow before coming to Michigan. Inez from Poland found life much different and her first weeks were frustrating as she picked up the language. She also said that she just couldn't get enough sleep for the first couple of months.

Charlotte from Germany said that she went to a school with just 400 students at home. When she got to Western, the crowds and the changing of class rooms was totally confusing at first. She was late to every class but said she'd just walk in and say "Sorry, I'm German" and everything was OK. She also commented that people here think our buildings are old; They are not old, she said, at home some churches were built in the year 1200.

There were many comments on the concept of school spirit, sports, and even the idea of a homecoming dance. Some found that America is the home of "BIG": big meals, big malls, big candy bars! Christopher from Germany was impressed with the patriotism and how people flew the American flag everywhere. Athome, he said, people just wouldn't do that.

Rika from Korea has learned to like the Pistons games. She was also able to take an art class and had a piece exhibited at Studio 23. She was excited and proud that someone had asked to purchaseit. She was also impressed that students wore blue jeans to school rather than the uniforms worn at home; her one word description of this was simply "WOW!".

The Rotary Central State Region, which includes our district 6310, sent over300 students overseas last year and hosted over 300 coming to the States from foreign countries. Although Bay City has had no outbound students, the club has hosted inbound students each year.








---
--- Advertisements ---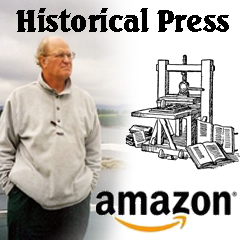 ---
---
RotaryBayCity.org Rotary Club of Bay City Web Site


eClub-One: Members with internet connections are encouragedto visit eClub-One monthly for a makeup. To get makeup credit you need to fill out the makeup form on that site. Print the acknowledgement for you receive and turn it in to receive credit. Be sure to enter our club's district number (6310) on that form.
Click this link to open eClubOne in a new window: www.rotaryeclubone.org.

The Bay City Rotary Club meets at Noon each Tuesday at the Lumber Barons resturant on the West Side.

Rotary Club of Bay City Web Site

District 6310 meeting schedule

---
---

Stephen Kent




Steve Kent and his family have lived in Bay City for 40 years. He is VP of Technical Services at MMCC which produces MyBayCity.Com. Kent is active in many Bay City civic organizations.

More from Stephen Kent
---
Send This Story to a Friend!
Letter to the editor
Link to this Story
Printer-Friendly Story View
---
--- Advertisments ---