EDUCATION AIMS? Key Pathways to Work Are Associate's Degree, Certifications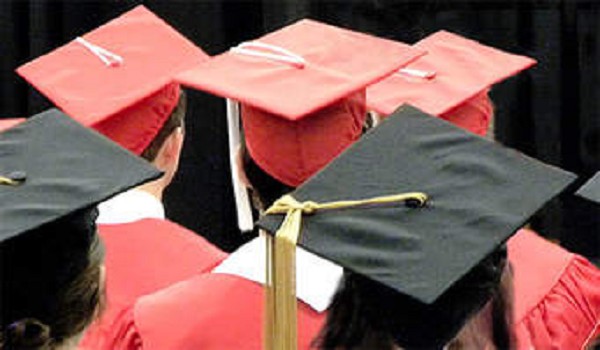 Michigan's top business leaders are zeroing in on the specific educational needs of the state -- and they don't involve more young people with university degrees.
Michigan needs to focus on producing more associate's degree and specially-certified workers rather than four-year baccalaureate degree graduates, according to top leaders interviewed recently by Bridge Magazine and Crain's Detroit Business.
Detroit Regional Chamber CEO Sandy Baruah: "All the jobs that are being created in the modern economy are essentially going to people with four-year degrees. And if Michigan is shallowing on the number of four-year degrees that we're able to produce and keep in this state, that's a very scary sign. -- (In) the short term, we need more people with associate's degrees and professional certifications, and forecasts show over the next 20 to 25 years, we're still going to see a shortage with that kind of skill set."
Michigan State Chamber President Rich Studley: "We have a lot of employers today who don't need any more people like me" with a bachelor's degree. "We've got to make sure that we've got more and better options for high school-plus."
Mr. Studley also stressed "creating more opportunities for students to enter careers, including in the skilled trades."
These recommendations come in the light of statistical reports showing the high school age population is dropping precipitously and the dropout rate is staying steady at about one in five students (20%), a fact this corner has been nagging about constantly.
If one of five autos coming off the assembly line was faulty, the firms would soon go bankrupt. It may be a specious analogy, cars to people, but workers are the products of our schools and success is measured in the completion rate, not in grades or test scores. A diploma or GED is required for a young person to start their working career or even to seek additional training for occupations like skilled trades.
Besides the dropout factor, even more, concern is raised over the quality of education provided by the state's schools, according to Shaun Black, of Wayne State University, writing in Bridge Magazine in March. He excoriated schools for "fad-based" educational concepts, and asserted: "student achievement across the state has declined where just 34 percent of high school graduates are deemed college ready."
Dr. Black's article was entitled, pointedly: "Lesson One for Michigan's Schools: We're Doing it Wrong." Black also notes that Michigan spends more on corrections than on education while Massachusetts spends 10 times more on education than on corrections. No doubt that is why Massachusetts is ranked 2nd in the nation in quality of K-12 education and Michigan's rank is 45th.
Compounding the dropout crisis is the fact that there are few viable opportunities for that cohort to complete their secondary educations. Without a high school diploma or at least a GED (high school equivalency certificate), young people cannot enter the military, seek higher education or training or even apply for many jobs.
Those drawbacks leave thousands stuck in fast food minimum wage jobs, where pay in not enough for them to form families and produce the children needed to bolster Michigan's sagging population of high school age students. Therefore, schools are in a desperate fight for survival, many staying financially viable only by poaching enrollments from neighboring districts under the state's Schools of Choice option.
The Bangor Township Schools have recently launched a plan to extend their reach for students to area counties throughout the Great Lakes Bay Region -- online. Local educators are cheering the local school district for challenging the Wall Street giants --Pearson, K-12, Inc., and Connections Academy, which reportedly skim off about 30,000 students statewide with their online high school program.
At $7,500 per student, the online for-profit giants, therefore, garner about $225 million from the state school aid budget -- funds that shortchange local school districts which offer complete traditional classroom educational and extracurricular programs. National magazines have published exposes alleging that the so-called "cyber" schools sometimes have one teacher supervising up to 200 to 300 students and that the quality of education delivered is suspect.
The Bangor Township Virtual School (BTVS) aims to serve K-12 Schools of Choice students in Bay, Arenac, Gladwin, Midland, Saginaw, and Tuscola counties, according to the school's website.
In fact, Michigan faces a graduation gap and a funding dilemma at the college/university level, too. Writes Ron French in Bridge Magazine: "Michigan, already below the national average in adults with bachelor degrees or higher (29 percent, compared with 31 percent across the U.S.) has no statewide program aimed at college dropouts, and no financial aid available for older students enrolling in community college or a public university years after high school."
###
---
---

Dave Rogers




Dave Rogers is a former editorial writer for the Bay City Times and a widely read,
respected journalist/writer in and around Bay City.
(Contact Dave Via Email at carraroe@aol.com)

More from Dave Rogers
---
Send This Story to a Friend!
Letter to the editor
Link to this Story
Printer-Friendly Story View
---
--- Advertisments ---