'Twas The Week Before Christmas
December 18, 2002 Leave a Comment
By: MyBayCity Staff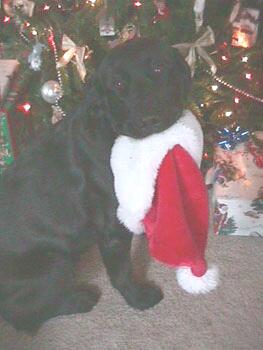 Gunner's Ready For Christmas. . . Are You?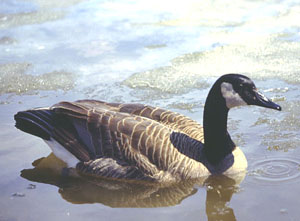 Late-Winter Goose Season
'Twas the week before Christmas and all through Bay County not a line was jigging not a walleye in the pan.
From what I hear there was some ice last weekend around Hoyles in Pinconning producing some good numbers of Perch, but the production wasspotty. You had to be there on the right day and at the right time. Isn't that always the story this time of year?!
Many of the inland lakes were frozen over and had quite a few people out there trying their luck. Numbers of Perch and a few Walleye came in from Houghton Lake and surrounding areas.
So, with not much happening this week with the warmer weather reeking havoc on the ice fishing and bow season winding down, I thought I would use this time to give some gift ideas.
Yes, Christmas is coming, with less than a week away, it's time to go shopping!!!
My top pick for this year is the FoodSaver. If you have a sportsman that puts their meat in plastic bags this product will be a great gift. You can cut the bags to size and take the air out, so that the contents keep that "Fresh" taste.
Another gift idea for that person on your list that has everything is a good book. Two that I would mention are Michigan by William S. Crowe and the other is Season'sBelle; a Labrador Retriever's First Year by Bob Butz with photographs by Lee Kjos.
Speaking of Labs. . . don't forget your best friend this Christmas. My Lab, Gunner, prefers the stuffed Mallard from Gander Mountain, but he's also getting a new vest from Santa and a few new practice bumpers.
It's a little difficult keeping him in shape during the off-season but, he does need down time to recover from a successful competition season and a so-so hunting season.
Depending on snow fall and temperatures, I will run him on a few ground blinds on the weekends but nothing too extreme. It helps keep the homefront a tad more stable than having this crazy man wanting to retrieve everything from dad's socks to mom's Christmas Tree!
If you are looking for some outdoor exercise for yourself this winter and you don't mind the cold, there is always Late-Winter Goose Season!
The season is open from January 4th through February 2nd in Southern Michigan Goose Management Areas. You can check out the boundaries in the waterfowl hunting guide provided by the DNR.
To participate in Late-Winter Goose Season you really do need a plan of attack! You need to do some serious scouting to figure out where the geese are. Look for open water and a good food source. Hopefully they are near each other. Decoys, camoflauge and great calling are also a plus!
So, if you can stand the cold, get out there and try for some Late-Winter Geese, it's challenging and if successful you could bag some giant Canadian Geese!
Hopefully this warm weather won't last long and we can get out there and jig for some of those great Michigan Walleye!
I'm going to try my luck again this weekend for some bunnies. Remember, if you haveany great outdoors stories
email them to me
and I will mention you in my next article along with any pictures you'd like to send.
Merry Christmas!
---
---
---
Send This Story to a Friend!
Letter to the editor
Link to this Story
Printer-Friendly Story View
---
--- Advertisments ---