Hey Numbers! . . . Slow Down.
---
Both America and I Celebrate the 4th of July
Each Year . . . The "Numbers" Get Higher and Higher
July 5, 2017 Leave a Comment
By: O. J. Cunningham
I'm a "numbers" kinda guy.
I've always been fascinated with the
Arabic Numbering System.
developed somewhere around 500 AD.
In recent years, I've even assumed the somewhat despicable role of corporate "bean counter" to keep the company doors open during this difficult Michigan economy.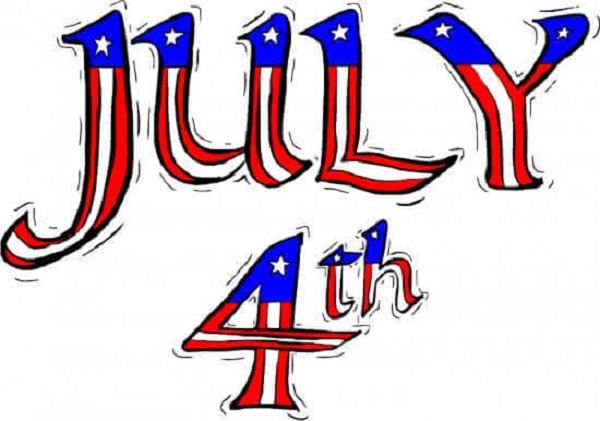 Happy Birthday to Me
© MyBayCity.com
When I was eight or nine, I was always amazed at the way my dad was able to do complicated math problems in his head. I remember trying to match his "way" with numbers when I was in grade school. I could never keep pace.
I was always fascinated with baseball statistics. Batting Averages, Fielding Percentages, ERAs and the like. I spent hour after hour with pencil and a calculator trying to see what it would take for the leading hitter on the Tigers to move into 1st Place on the Batting Average list. In high school, my Catholic education math grades we're always "A" but in the end, it was advanced mathematics (Calculus) that chased me out of the College of Engineering at a small, private college in Indiana back in the early 1960s.
Every 4th of July, I have to do the "math in my head" (like my dad did so easily) to find out how many years it's been since I began my corporate career with a little weekly newspaper called
Sports Page.
2017 minus 1976 equals 41 years. Happy Anniversary to me.
Forty-one is a pretty big number. But looking back, it's difficult to call it a "long time." Time flies by unexpectedly while we're living life. My 40's and 50's seem like yesterday. But, even more frightening . . . 75 feels too much like tomorrow.
This year, that math problem got me thinking about other numbers that seem to be a part of my day-to-day existence.
.
Joey Chestnut ate 72 hot dogs in 10 minutes at Nathan's
It's Chestnut's 10th win on the 4th of July in the past 11 years
Over 10,900 articles archived on MyBayCity
51 years since college
56 years since high school
47 years since the Strategic Air Command (SAC)
Chris (son) is be 33 this month
Jessica (daughter)will be 31 in September
Granddaughter Penelope Grace will be 3 years next February
Donna (wife) would kill me if I posted her age
Sports Hall of Fame is 27 years old this October
Largest Brown Trout I ever caught is (still) 22" long
The Pere Marquette River is 90 miles long
There have been 14 Star Trek movies.
Jennifer Lawrence is 26 years old
There were 180 episodes of Seinfeld
There have been 5 Pirates of the Carribean movies.
Andy Roddick (2003) - last American male tennis to win a Grand Slam singles title
River (Golden Retriever, age 5) died in 2014
Mom died 14 years ago
Dad died 34 years ago
River (Golden Retriever) died 5 years ago.
Donna's mom would have been 60 years older than Jessica (On Jessica's Birthday)
Justin Verlander is 5-5 before All-Star Break
Notre Dame's last National Title -- 1988 (Lou Holtz)

Numbers have always played a big part of the Cunningham family. Not surprising that both kids are math majors.

Donna usually gets all the credit for the kids' college success. But somewhere, I think my dad is still smiling and working the numbers in his head . . . and looking down (with mom) on our Cunningham clan.

Happy 41st Anniversary to you too, Dad.

---
---

O. J. Cunningham




O. J. Cunningham is the Publisher of MyBayCity.com. Cunningham previously published Sports Page & Bay City Enterprise. He is the President/CEO of OJ Advertising, Inc.

More from O. J. Cunningham
---
Send This Story to a Friend!
Letter to the editor
Link to this Story
Printer-Friendly Story View
---
--- Advertisments ---