BOLD NEW PLAN: High School Completion, Job Training Eyed for Dropouts
Michigan's Workforce Needs Bolstering, Cooperation Sought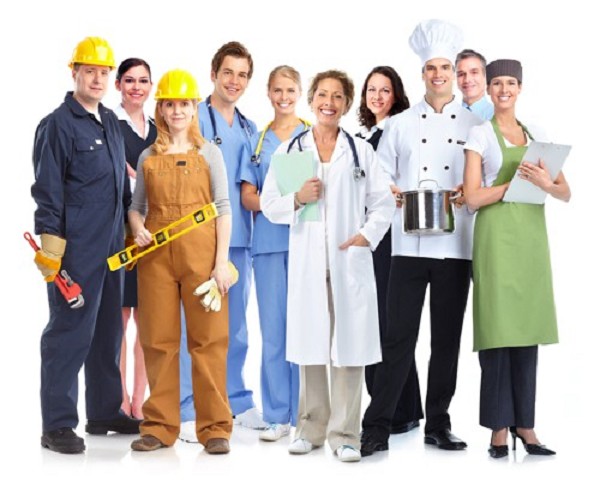 Skilled Workers Needed.in Michigan
Michigan faces a serious shortage of skilled workers as a result of the downgrading and under-funding of adult education beginning about 25 years ago. Thus, an entire class of people has been disadvantaged and Michigan industries deprived of adequate human resources to bolster an aging workforce.
While some larger communities operate minimal adult education programs, the need for a high school completion and adult education component is vital in small, rural communities like Akron-Fairgrove, Sebewaing, St. Charles, Pinconning, Standish, AuGres, Whittemore-Prescott and other similar places across the state.
According to the Michigan League for Public Policy, many indicators show the number of working age adults needing adult education far surpasses those receiving it:
--Over 221,500 Michigan adults age 25-44 lack a high school diploma or GED, yet fewer than 7% have enrolled in adult education in any year since 2004.
--More than 225,000 Michigan adults speak English less than 'very well,' but fewer than 5% enroll in English as a Second Language adult education programs.
-Around 60% of community college students per year need to take developmental (remedial) education classes due to having not mastered one or more skill areas needed for postsecondary education or training.
--Only about 44 percent of Americans who lack high school diplomas are employed, according to federal sources. This compares with about 62 percent employment among those who have earned their high school diplomas.
--It is clear that too few students are getting the basic skills education they need to be able to succeed in occupational training and ultimately, to find a pathway out of low-wage, dead-end jobs and into a skilled career that enables them to support their families and prosper.
In addition, disparities in school discipline use by race, gender, income and special education status cause time away from learning. Time spent away from learning for disciplinary infractions and referrals to law enforcement have long-term implications for young people's futures.
"As Michigan's workforce development efforts attempt to move an increasing number of low-skilled workers into post-secondary credential programs, the demand for adult education will remain and grow."
Following is an excerpt from a report entitled "Michigan's Food and Agriculture Workforce" that lays out needs in this area: "Industry has expressed a need to systematically increase the number and quality of seasonal and permanent workers. Michigan's food and agriculture industry depends heavily upon migrant and seasonal workers; an estimate by the State Monitor Advocate Gerry Aranda is between 40,000 and 45,000 workers per year.
Michigan should strive to create a statewide system to promote job opportunities and strive to become a national leader in this arena. If we fail, we risk losing the diversity of our product mix and the strength of our state's economy. Some of the labor gaps in Michigan's food and agriculture industry could be addressed by tapping non-traditional sources of talent and utilizing existing employment models and creating new ones. These labor sources include disadvantaged/at risk youth, people with disabilities, refugees, immigrants, veterans, returning citizens, people receiving public assistance, and others."
Summary: The precipitous drop in high school age populations has created a situation in which most schools have openings, heightening the competition for Schools of Choice transfers. This drain in enrollments in smaller schools is leading to unstable finances in those schools and danger of closing.
The youth population at greatest need is the approximately 20 percent who have "fallen through the cracks," i.e., dropouts/push outs. In fact, that is the population cohort that offers an opportunity for specialized school programs serving 18-22 year-olds who are at the margins of society and the economy.
PROPOSAL: That area colleges, universities, civic and economic development groups consider sponsoring or aiding the development of a non-profit pilot School-to-Work Pathways program offering high school completion, entrepreneurship training, life skills education and preparation for work or higher education for ages 18-22. Such centers will serve as a model for other programs that would have the potential of increasing the vitality and the Quality of Life for residents in communities which are shrinking in population and whose economies need bolstering. Also, Michigan industry will have a more adequate and competent workforce needed to sustain and improve economic growth for a brighter future. ###
---
---

Dave Rogers




Dave Rogers is a former editorial writer for the Bay City Times and a widely read,
respected journalist/writer in and around Bay City.
(Contact Dave Via Email at carraroe@aol.com)

More from Dave Rogers
---
Send This Story to a Friend!
Letter to the editor
Link to this Story
Printer-Friendly Story View
---
--- Advertisments ---