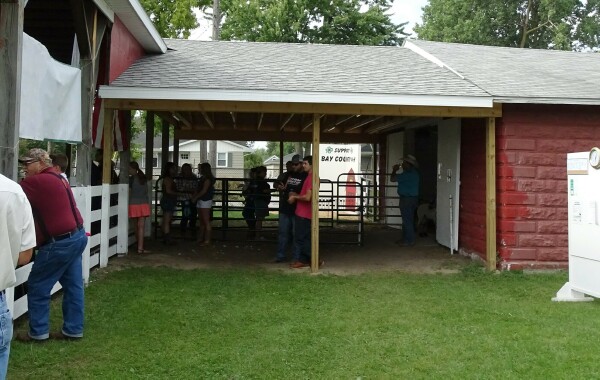 There have been some changes at the auction barn. New roof connects barn to the auction pen.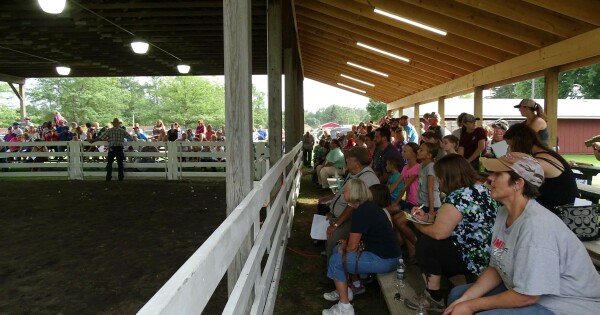 On the west side a new shed roof was build over the spectators.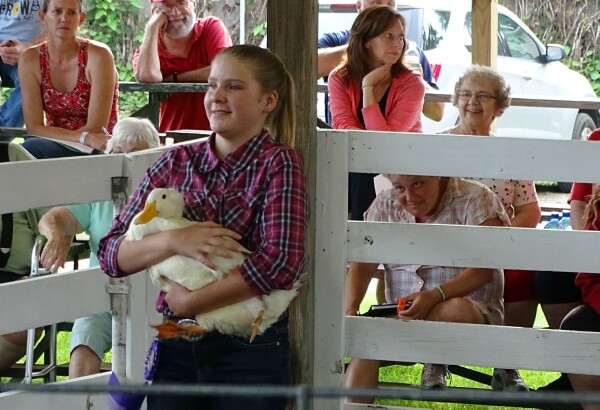 Jenna Miller shows her award winning duck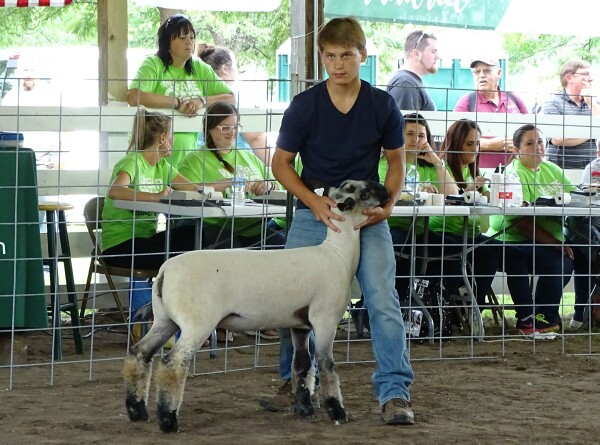 Cameren Valliere and his brother Branden both showed award winning lambs. The brothers represent the "Country Cousins Critters & Kids" club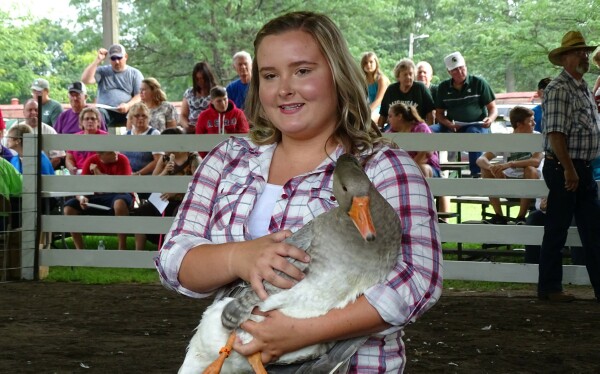 Stephanie Rapp and her Grand Champion goose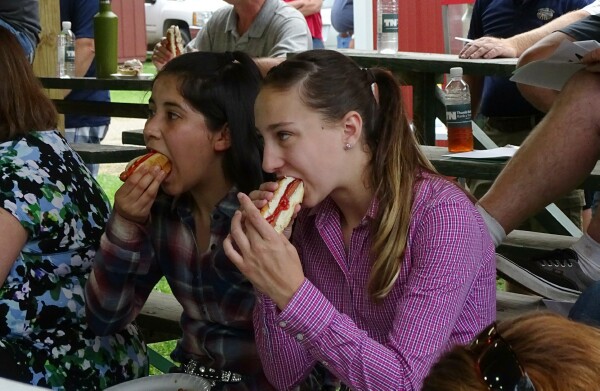 One of the real treats at the 4-H auction: HOT DOGS!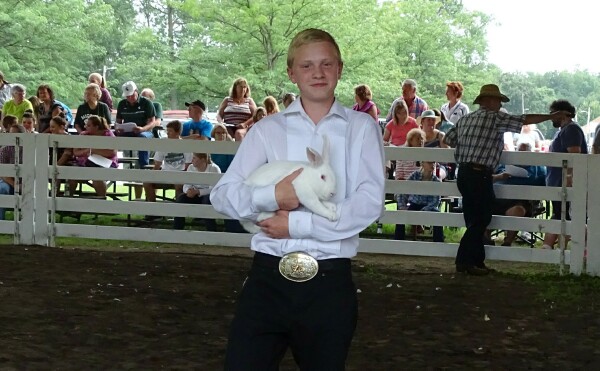 Alex Clark and his rabbit. Weighing in at 6.2 pounds, it brought $175!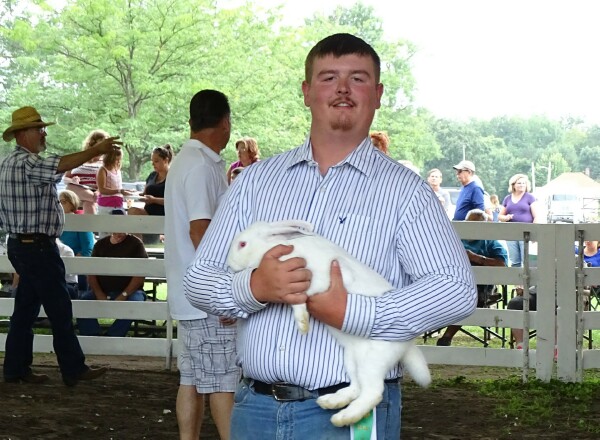 Jordan Bradiel shows his rabbit.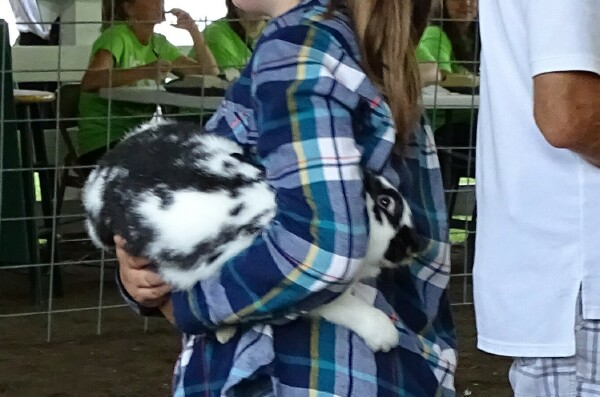 Willow Julian's rabbit was just a little rambunctious! Willow just held the wiggler however she could.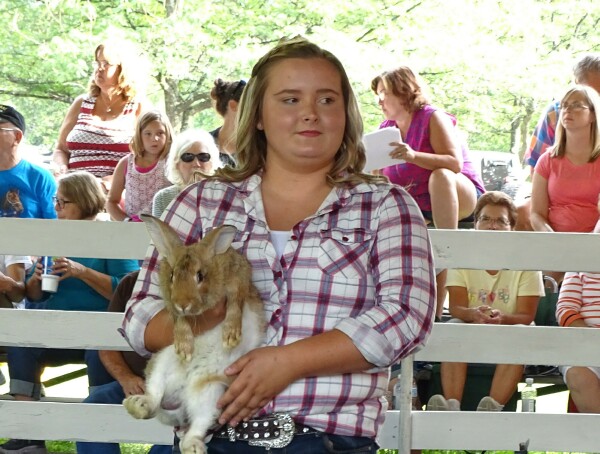 Stephanie Rapp was back with her big bunny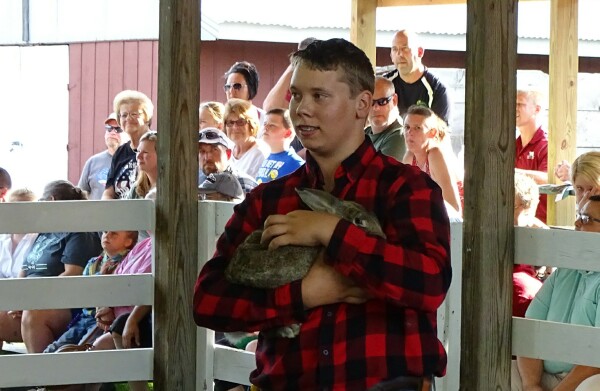 Trenton Kram and his rabbit.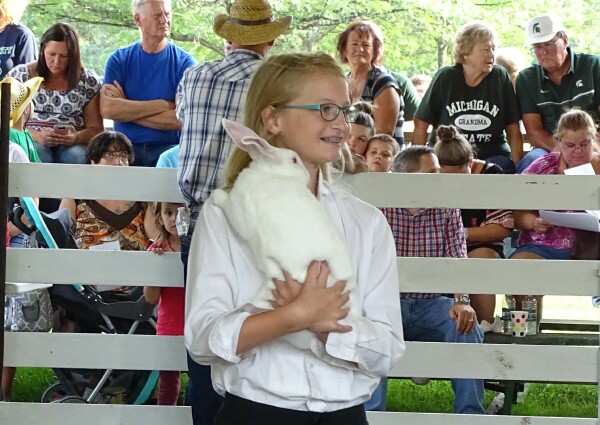 Laken Clark's rabbit looks more like a pet.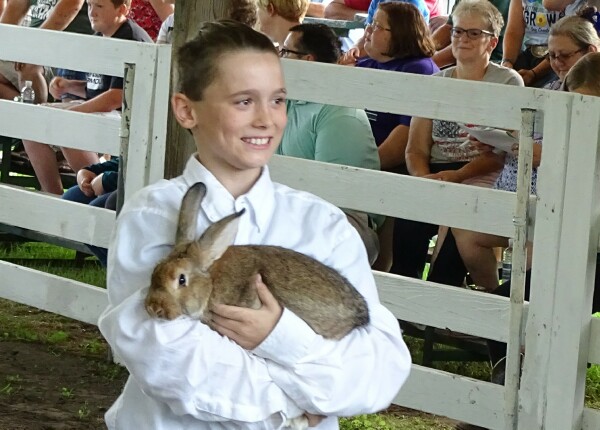 Trevor Kram and his rabbit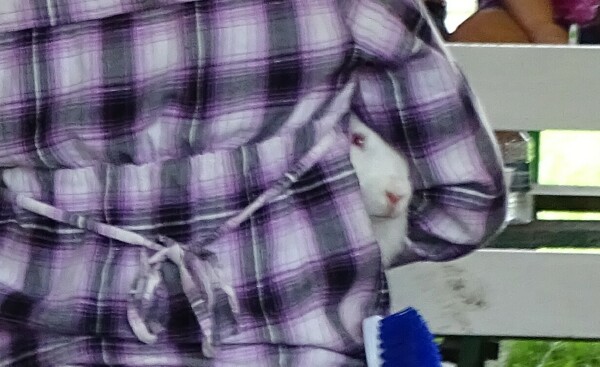 Kylee Grezeszak's rabbit seems a little shy.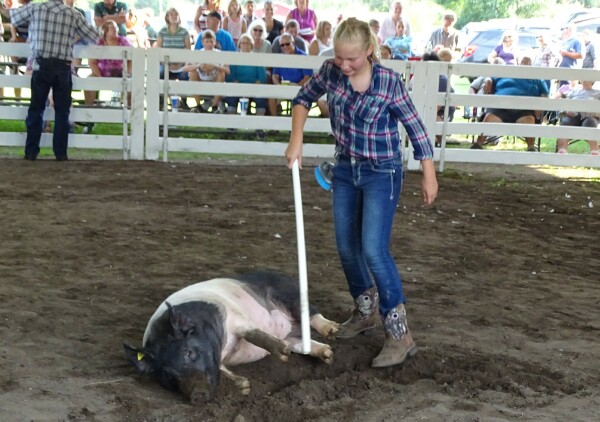 Oh Mannnnn.... Olivia Schwab's pig was so nice and clean, until he noticed how enticing that dirt looked.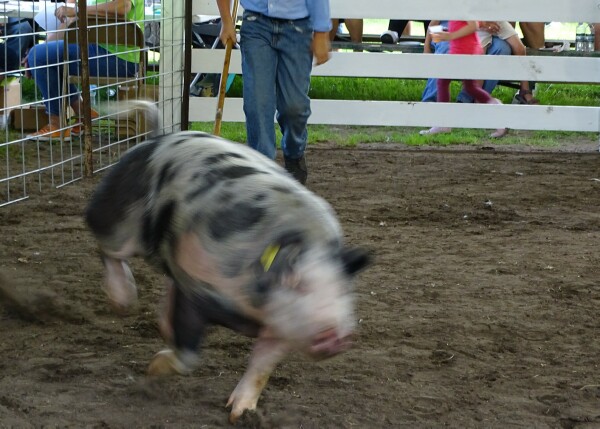 Of all the animals, the pigs were the most excited. Almost all of them came out of the gate on the run. They'd make a circuit of the arena then settle down.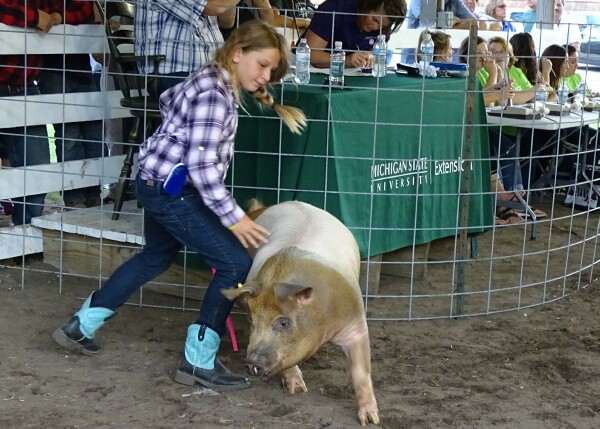 Kylee Grezeszak's pig had his own ideas on where he wanted to explore. Kylee won before it was over.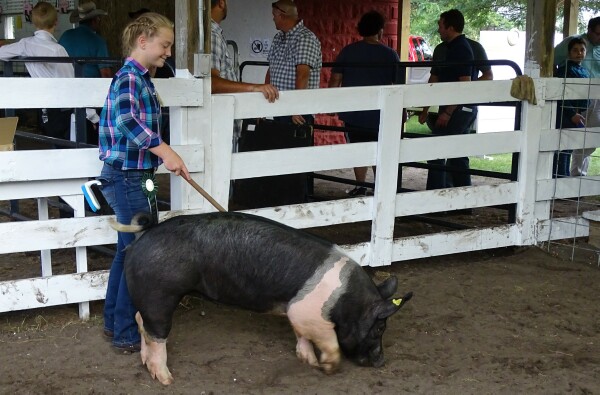 Rachel Mammel and her pig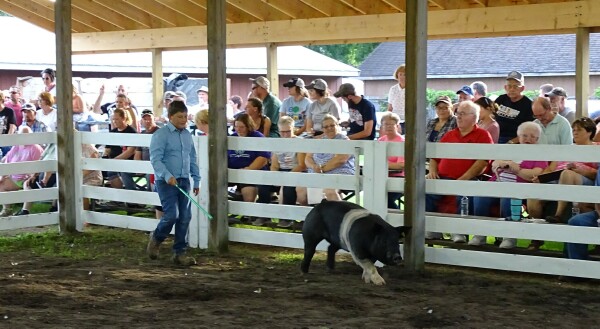 Hayden Histed was a few steps behind his pig.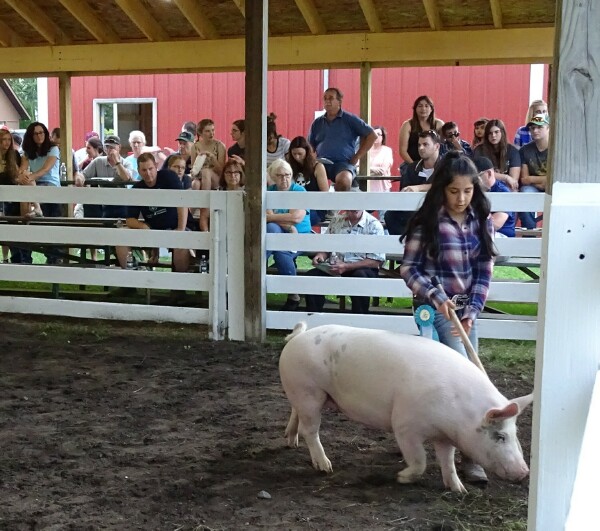 Jennifer Moncivaiz has good control of her pig... except that he wanted to stay in the area of the exit.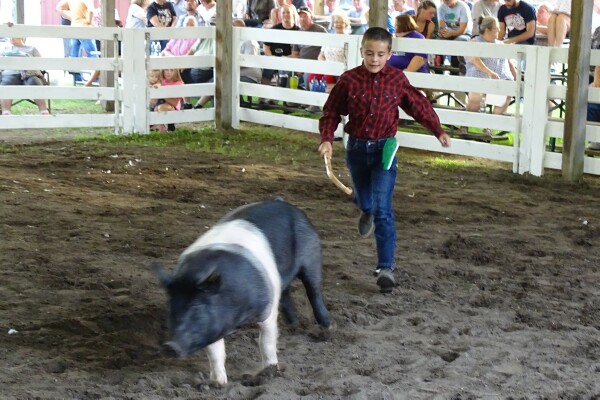 HEY! Wait for me. Blake Owens got his exercise chasing his porker.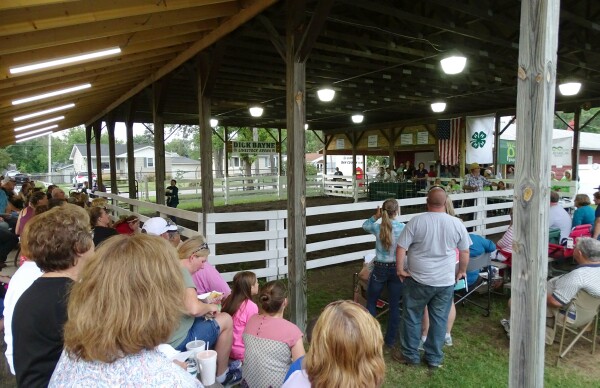 The bleachers were usually full of people with an equal number milling around the outside and the barns.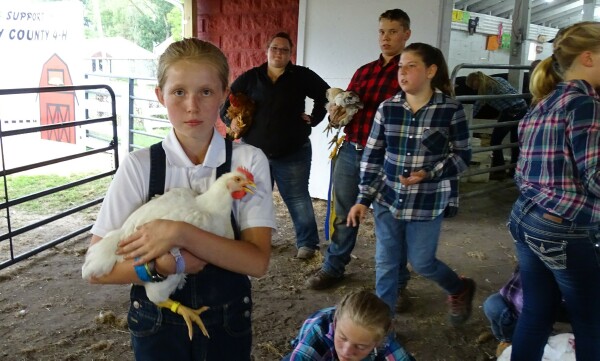 Winona Redmond waits her turn to show her chicken.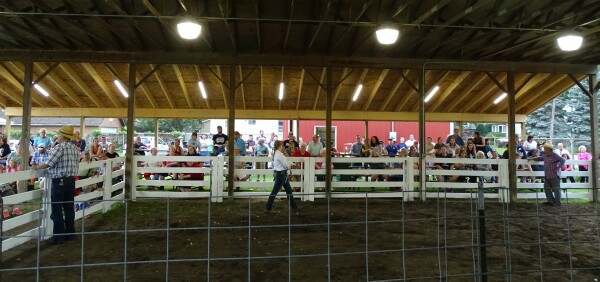 Two auctioneers work the fence checking bids and relaying them to the desk.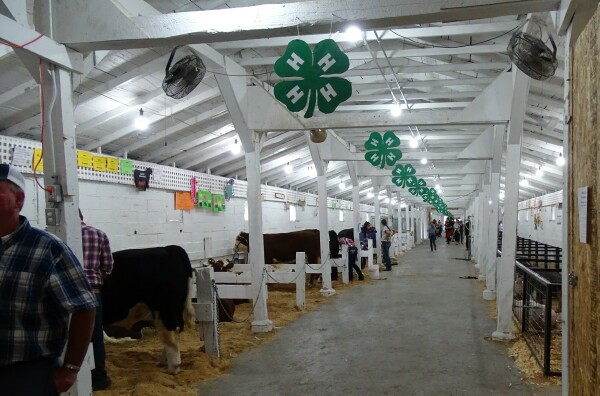 There are a couple of long barns full of animals on display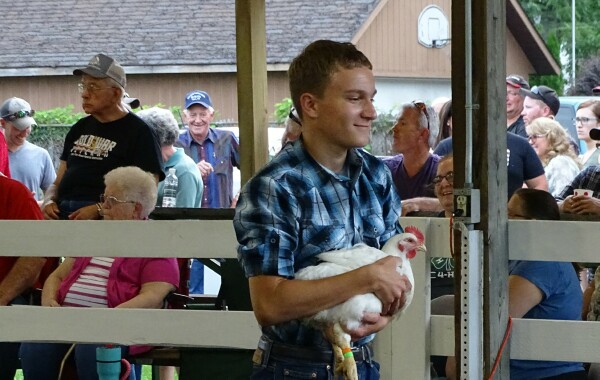 Andrew Schwab and his chicken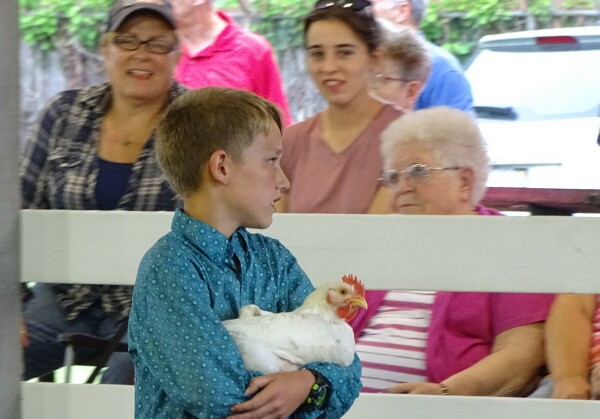 Cash Redmond and chicken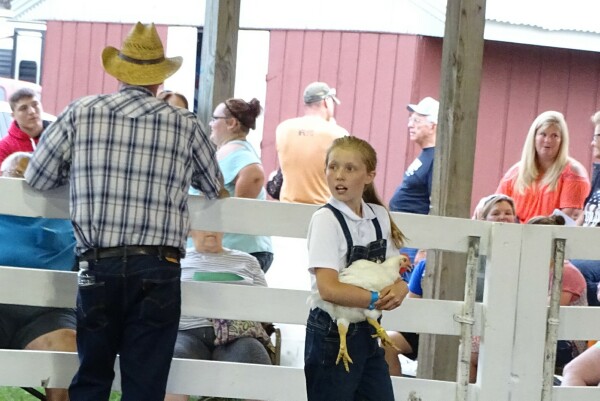 It looks like Winona Redmond is saying "Wait, what was that bid?"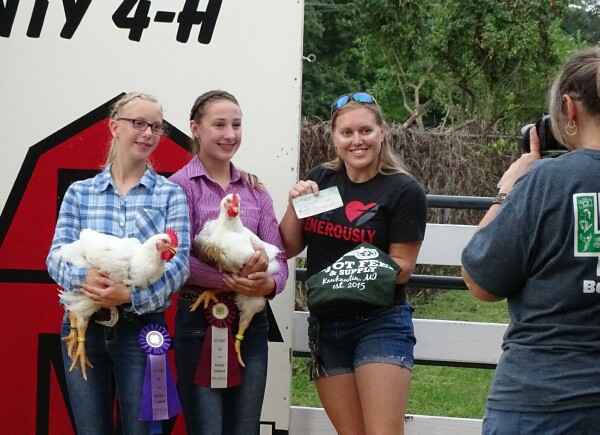 Everyone gets an official photo after showing their animals.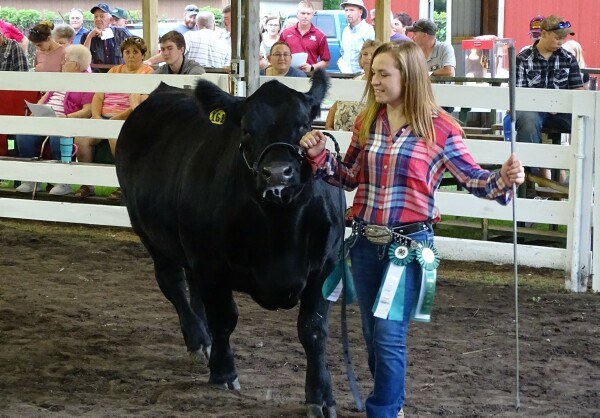 Melea Dacatur shows her Grand Champion, 1,405 pound steer.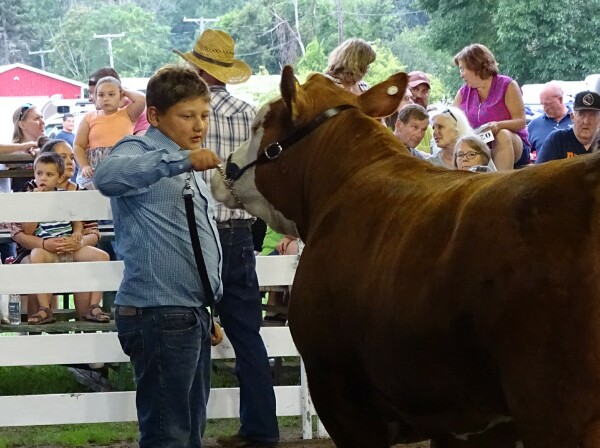 Hayden Histed seems to be coming to an understanding with his steer.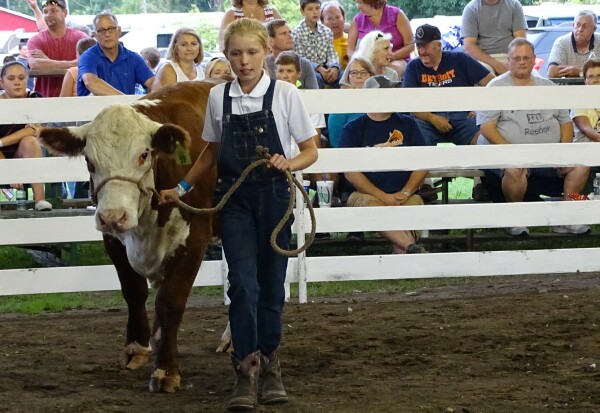 At 1,055 pounds Winona Redmond's steer was the lightest shown.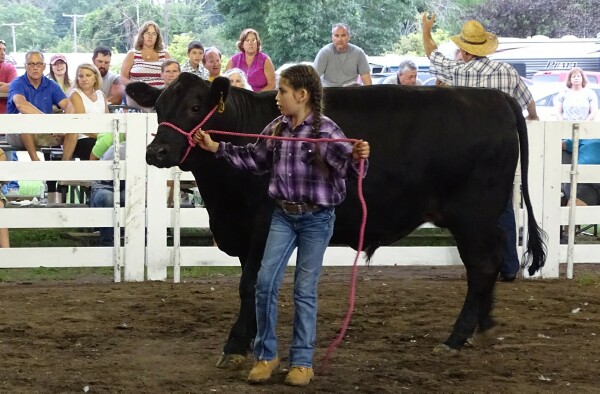 Cinthia Moncivaiz's steer weighed 1,330 plunds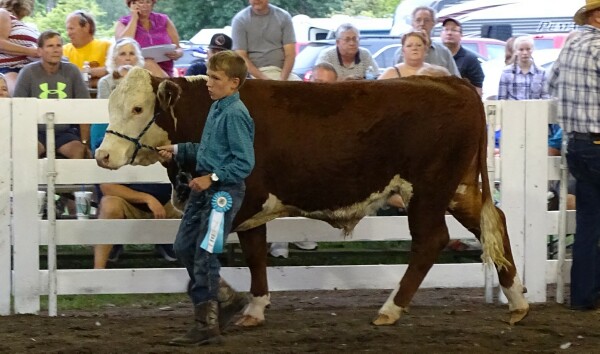 Cash Redmond and his steer.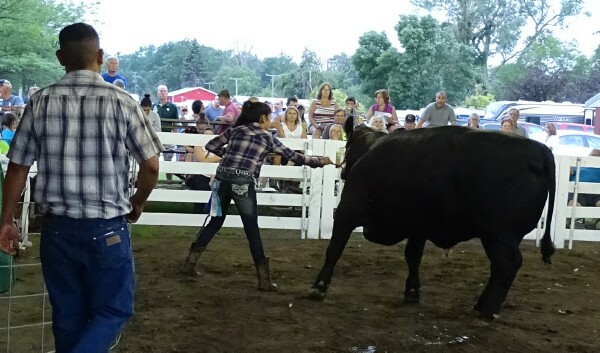 Jennifer Moncivaiz, who couldn't weigh more than 70 pounds, had the heaviest animal at 1,615 pounds. Unfortunately, this cow had a mind of its own. It took Jennifer and some help to control the beast!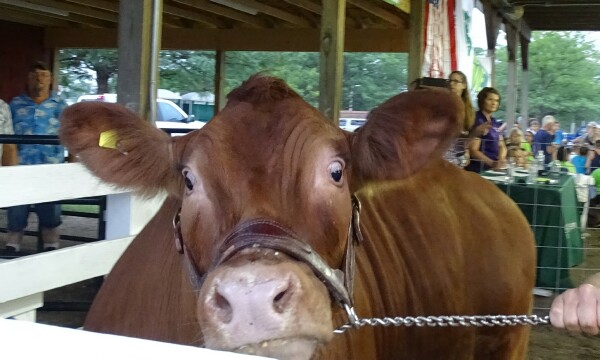 WAIT A MINUTE! WHAT ARE THE BIDDERS GONNA DO WITH ME?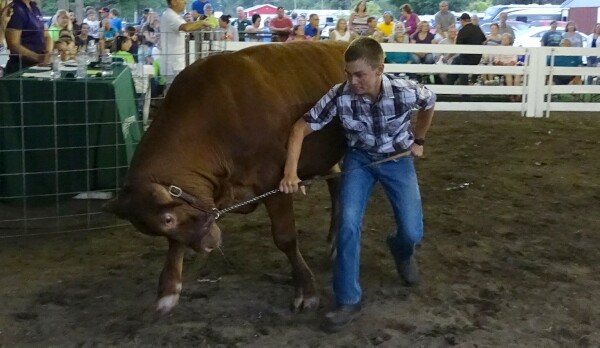 Seems like Grant Mammel's "brown cow" didn't like the answer to the above question.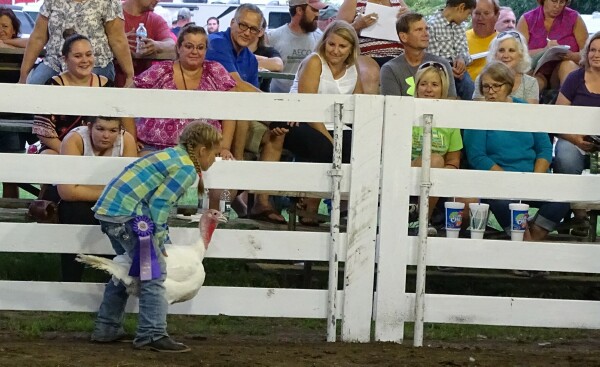 With the Steer category done, the turkey's rounded out the night. Emily Ruple's bird was half as tall as she was. Straddling seemed to be the best way to have him go where he was pointed.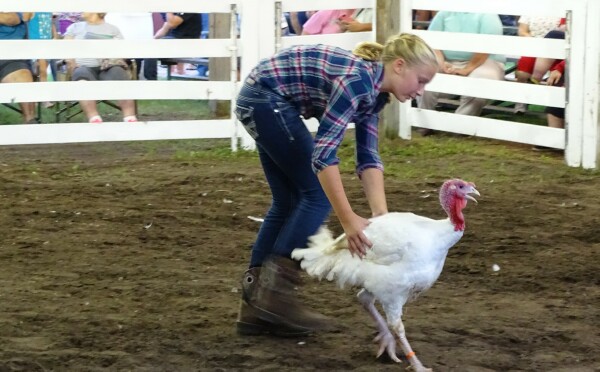 Olivia Schwab encouraged her turkey to walk the right direction.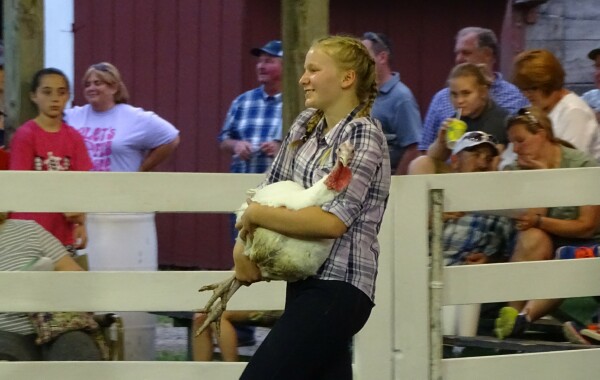 Emily Wolfe decided to just carry her 23 pound turkey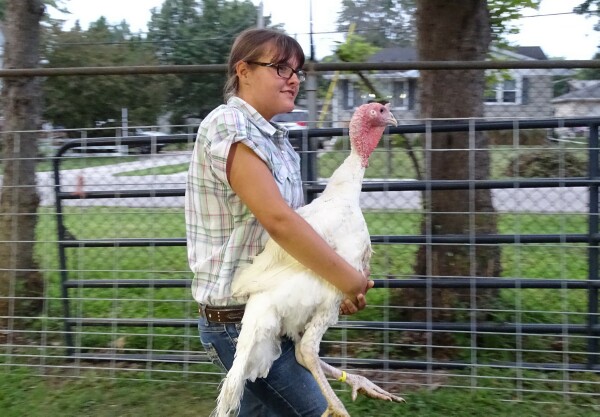 Grace Miller carried her's as well.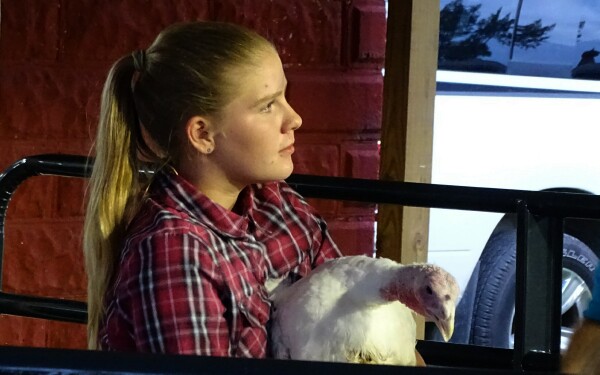 Jenna Miller waiting in the wings to take her turkey out.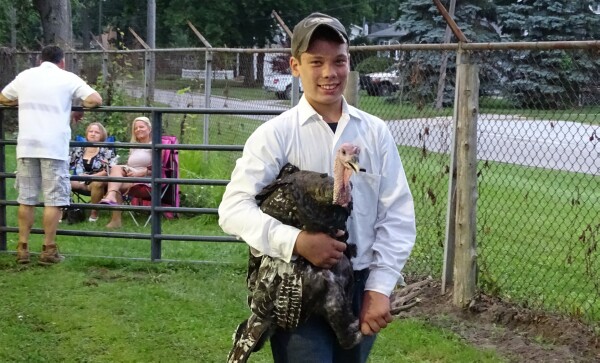 Travis Kram had one of several traditional turkeys.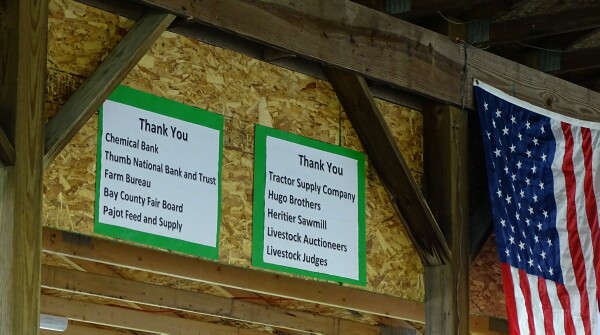 The support of many businesses make the auction possible. These are just a few.