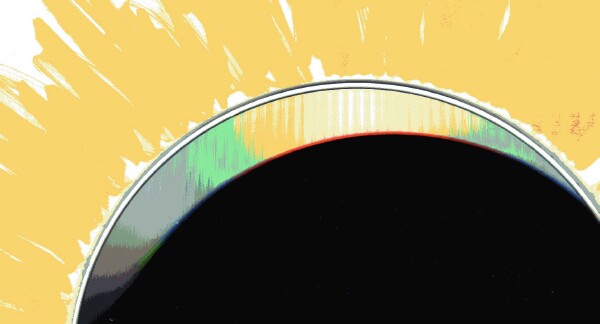 Coming To A Sky Near YOU!
Eclipse To Be Highlight Of The Year Across The USA
August 16, 2017 Leave a Comment
By: Stephen Kent
Assuming that you've been in the United States for the last few months, it's a good bet that you know about the
Total Solar Eclipse
that will happen Monday, August 21, 2017. In fact you've probably been overwhelmed with reports; they are everywhere!
TIME
magazine reported that 12.2 million people live in the path of totality and 47 million live within two hours of that path.
Based on old books and movies, you'd think the eclipse would be rather common. As the tale usually unfolds, the hero is held by savages (or as the Connecticut Yankee learned, held by King Arthur's Court). To save himself he remembers that there should be a solar eclipse coming. He pronounces that he will take away the sun unless he is released! His prediction comes true and he's released.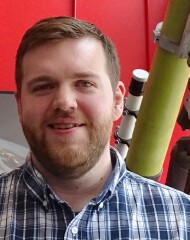 Brian Kennedy
In truth, the solar eclipse is a far less common occurrence. Generally one occurs about every 18 to 24 months... somewhere. If you picked one place on the planet and waited, it might be 400 years before you'd see an eclipse. A number of eclipses happen in areas where you can't see them, like the middle of the ocean. Others actually occur in space, where you are
unlikely
to see them.
Brian Kennedy
of the Delta College Planetarium said "seeing a total eclipse is special. Even seeing a partial one, like we'll see in Michigan, is worth your time." This helps account for the absence of the Planetarium's
Mike Murry
, who is in already out in Casper, Wyoming. He's had his reservations for three years!
This eclipse is also special because it's somewhat unique to Earth. Other planets may not have moons, or the moons they have a either in the wrong place or the wrong size. And size is important. Our system is unique because the moon is exactly the right size, and the right distance from earth, to perfectly cover the sun when their paths cross. In fact, our moon is very gradually drifting farther from earth... about 1.6 inches a year. Someday, in the far future, eclipses won't happen at all.
Thanks to the perfect distance, size, and cosmic timing, we will be treated to an eclipse on Monday. The path of totality, which Kennedy said "is about 70 miles wide", will race across the face of the United States. It begins when the shadow makes landfall near Salem, Oregon around 10:20 AM Pacific Time. The shadow will leave the USA near Columbia, South Carolina around 2:48 PM Eastern Time.
Ok, let's do a little math. Because of the shape and tilt of the earth, the shadow speed will vary. It'll cross into Oregon at about 2,400 miles an hour (woah, that's quick!). It'll be the slowest in Kentucky at about 1,400 mph. And it'll exit the states at about 1,500 mph.
On the path of totality the longest duration will be in southern Illinois. There, the full 70 mile wide shadow will speed past in a mere 2 minutes and 40.2 seconds. It may seem longer as the day turns to night, but it's really not long at all. Correct for time zones and the entire transit of the United States will take only about an hour and a half!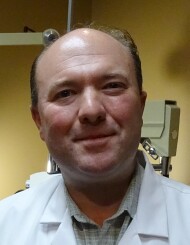 Dr. Lee Newton
Even if the event is fast, there are some important safety guidelines. Looking directly at the sun is never healthy. During the eclipse it's even more dangerous.
Dr. Lee Newton
of Newton Eye Care discussed these considerations.
I asked why the eclipse is different from any other day. Dr. Newton said "it's probably because you want to look at the eclipse and you tend to do that." Dr. Newton also noted "Pupil size in bright light is about 2mm. Pupil size in dim light may be 6mm. The increase in light transmission is proportional to the area of pupil, not linear size. That increase in
area
during an eclipse means that almost 10 times the sun's energy can enter the eyes and that can cause macular damage."
There are many ways to view the eclipse safely. Indirect viewing is probably the best. A simple "pinhole camera" is widely recommended. You punch a small hole in a large piece of cardboard and use it as a primitive lens. Hold the cardboard in the sun and look at it's projected image on the ground or on a light colored surface. You can move the cardboard up and down to focus the image of the sun on that surface. (There are instructions all over the internet.)
There are also numerous products like the little cardboard viewing glasses. Although generally a safe choice they're hard to come by now. The Planetarium sold 1,500 pairs and can't get more.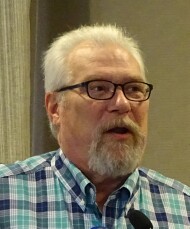 Eric Jylha
If you have these glasses be sure you got them from a reputable source; there have been reports of flawed models that have been recalled. "Personally I don't trust any man-made product" said Dr. Newton. "If they're $1 a pair, I'm not sure about the quality control in manufacturing. They manufacture millions of pairs and probably only test one every few thousand. Use an indirect method or watch on TV".
Weatherman
Eric Jylha
echoed the warning on the cardboard glasses and recommended the pin hole method. He also said "the event is very quick. You don't want to miss the whole thing trying to get set up." Both Jylha and Newton said to supervise kids. "I've heard about binoculars with filters. I would worry that kids might use those incorrectly or without the filters." Magnifying the sun with a telescope or binoculars also magnifies the harmful power of the light.
Jhlha also mentioned that camera lenses can be harmed by long exposure to the sun. The glues and sealants in the devices can be damaged. Long exposure, or zoomed exposure of the full sun can also damage a camera.
In the Bay City area there are a number of viewing options. Do it on your own or go to one of the publicized viewing parties or locations. The
Delta College Planetarium
is a great choice. They'll have their own equipment set up for use and they will also have a live TV feed from NASA playing in Explorer's Hall inside. Members of the
Sunset Astronomical Society
will be on hand with their scopes and other equipment. The event runs from 1 to 3 Monday afternoon and is free.
Naturally, as long as we had him, we asked Eric Jylha for a weather forecast. Although it's a few days early, Eric said that it should be "sunny turning partly cloudy as the day goes on. High 83." He added "it's a unique opportunity. I hope everyone gets to see it." Sounds great! (And Eric, we're going to hold you to that forecast.)
---
---

Stephen Kent




Steve Kent and his family have lived in Bay City for 40 years. He is VP of Technical Services at MMCC which produces MyBayCity.Com. Kent is active in many Bay City civic organizations.

More from Stephen Kent
---
Send This Story to a Friend!
Letter to the editor
Link to this Story
Printer-Friendly Story View
---
--- Advertisments ---