Wirt Financial Introduces Their New "Equity Builder Program"
WFS will be at The Mid Michigan Regional Business Expo - Wed., MAY 3rd
April 21, 2006 Leave a Comment
By: Julie McCallum,
Senior Staff
Wirt Financial & Leasing Services (WFS) has been in business for
Over 20 years
and has been a leader in developing partnerships, joint ventures and strategic alliances to achieve growth and results in various business and industry sectors.
According to
Clarence Rivette
, Business Advisor, their new
Equity Builder Program
gives businesses the opportunity to own their own building with no money down, with two options to choose from:
Equity Builder with a Bank Loan:
The bank approves and provides a real estate loan for 75-80% of the loan value. WFS forms an LLC with you and funds the balance of loan for the down payment.WFS funds the total down payment for the loan with no money down from the client and the client can buy WFS out any time after 36 months of the initial 10 year term.
Equity Builder with a Joint Venture LLC:
WFS and client form a new LLC that owns the building and leases it to the client's business for fixed term, usually 10-12 years. At the end of the initial lease term, the LLC members own the building based on their sharing rations in the LLC. No money down from the client and the client can buy Wirt out any time after 36 months of the initial 10-12 year term.
---
--- Advertisements ---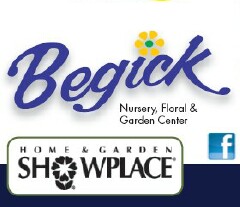 ---
The company consists of 6 full time employees including: Linda Traxler, Sue Lindner, Donna Gakstatter, Dan Bauer, Barb Coldwell and Elena Rodriquez-Brunett, and 2 part time employees; Sara Balzer andJennifer Bujalski.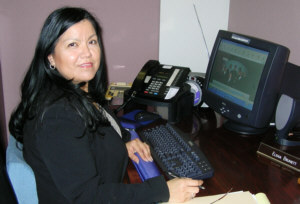 (Left)
Elena Rodriguez-Brunett (sales & marketing) will be making a trip to the "Allegra Network" 2006 International Convention in Las Vegas in September, 2006 to sell their finance programs to existing franchisees as well as new franchisees.
Brunett says, "I attended a convention in Florida last October and it was a big success." "I hope the Vegas show will be just as successful since the attendance will be bigger at this one." Brunett added.
Brunett mentioned, "We will also be attending
The Mid Michigan Regional Business Expo at the SVSU Ryder Center - May 3rd,
to present & promote the Equity Builder Program as well as existing financing & leasing programs, we will be at booth #306, come visit us."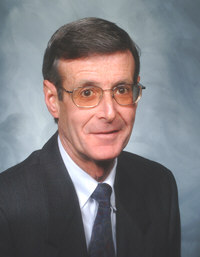 (Left)
Steve Wirt, President and Owner
of Wirt Financial & Leasing Services, earned his B.S. degree in Business Administration from Eastern Michigan University. His business experience encompasses working in a family business and as an Investment Advisor with Merrill Lynch, Steve then took this vast and diversified experience and created Wirt Financial and Leasing Services in 1984.
Wirt is the son of Jack & AliceWirt, owners of Wirt Stone Dock and who also donated $750,000 to complete fundraising necessary for the newly completed
Alice and Jack Wirt Public Library
on Center Ave., Bay City, which opened this past February, 2006.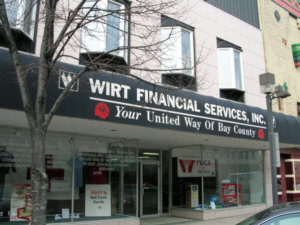 (Right)
WFS is located in the heart of Downtown Bay City.The mainstay of Wirt Financial leases are commercial, industrial, office and medical business equipment; although the company has leased such far ranged items as cell phones, hot air balloons, tanning beds and airplanes.
Over the last decade the company has branched out into the building area. Businesses, who want to own their own facility butdon't have the capital to invest, can now do so-due to Wirt Financials' creativity and flexibility. Wirt has been able to develop programs for building ownership even when a business's capital is limited. It is this ability; to meet people's needs, whichinsure the best long-term financial service for our clients' growth.
WFS and associates have donated time and provided financial support to many organizations that are working to improve the lives of others. WFS has been a partner for growth and success for hundreds of companies.
Wirt Financial is presently located at
909 Washington Avenue
in Bay City, Michigan. In 1997 Steve and wife Dena Wirt, generously donated the use of the first floor and the lower level of the Wirt Building to the United Way of Bay County.
For further details on financing or leasing, Call WFS at
989-892-0658 or 1-800-777-9478
---
---
--- Advertisements ---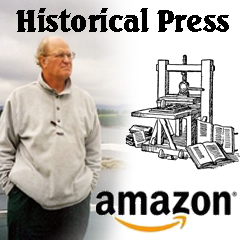 ---
---
---
---
Send This Story to a Friend!
Letter to the editor
Link to this Story
Printer-Friendly Story View
---
--- Advertisments ---