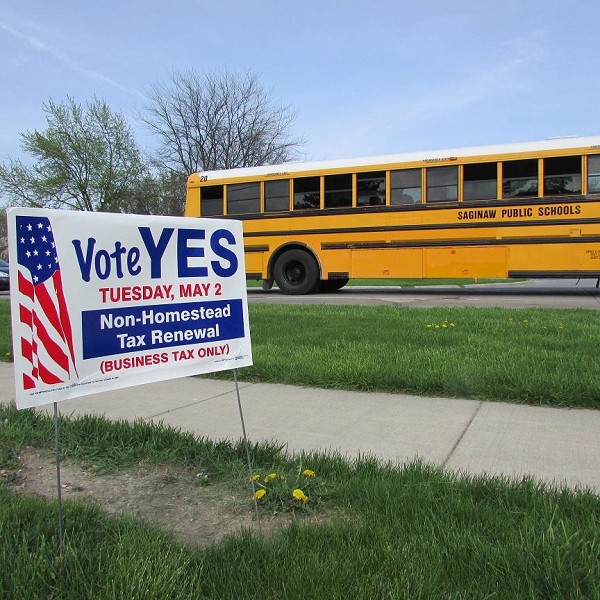 REP. ELDER'S STAND: Enhancement Millages Should Go Only to Public Schools
January 19, 2018 Leave a Comment
By: Dave Rogers
The House passed Senate Bill 574 Thursday, which will allow charter schools to siphon off regional school millage dollars approved by voters. In response, state Rep. Brian Elder (D-Bay City) issued the following statement:
"Public schools rely on every penny of enhancement millages that come their way. They use these funds to hire qualified professionals, provide students with the latest technology and equip classrooms with the materials they need.
"Thanks to Senate Bill 574, our public schools will now be even more strapped for cash, and I simply could not support placing yet another burden on our public schools. My people did not send me to Lansing so that I could pad the pockets of the for-profit entities that manage charter and cyber schools, and that is why I voted no on SB 574 yesterday."
According to Michigan Public Radio, charter schools would collect a portion of revenues from millages.
If passed, any money raised by enhancement millages would have to be split with charter schools on a per-pupil basis.
Under current law, intermediate school districts can levy regional enhancement millages in order to provide additional money for schools. That money is divided on a per-pupil basis between the districts within that ISD.
For example, in 2016 voters in Wayne County approved a millage that would provide the public schools in that ISD with $80 million annually for the next ten years. That works out to around $375 per student per year.
The argument for allowing charter schools to get a cut of that money hinges on the fact that charters are considered public schools under the Michigan Constitution. Republicans say that charter school students have the same right to the money raised by millages as traditional public school students.
But Ewp Elder and other Democrats opposed to the bill say it is an attempt to take money away from traditional public schools, and to aid charter schools owned by private institutions.
Sen. David Hildenbrand has said he does not expect the bill to apply to existing millages, and that it would only affect any new millages or renewals.
Craig Thiel of the Citizens Research Council of Michigan says:
"I can't see where this only applies to renewals or new millages. It appears that the language is written that the next time the revenue is collected, and if this law were put on the books, the distribution would change and the charters would take a piece of the existing millages."
###
---
---

Dave Rogers




Dave Rogers is a former editorial writer for the Bay City Times and a widely read,
respected journalist/writer in and around Bay City.
(Contact Dave Via Email at carraroe@aol.com)

More from Dave Rogers
---
Send This Story to a Friend!
Letter to the editor
Link to this Story
Printer-Friendly Story View
---
--- Advertisments ---