Rotary Hears About Expanded a-la-cARTe Newsletter
April 24, 2018 Leave a Comment
By: Stephen Kent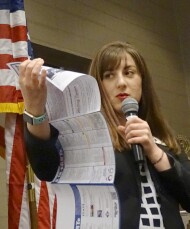 ---
President-nominee
Tara Welch
, Executive Director of "Studio 23 / The Art Center", spoke to the club about the newly expanded
a-la-cARTe
monthly promotional piece.
Most Bay County residents are familiar with the publication that appears in their mailbox. A joint venture of member organizations, the mailing outlines events, and programs that the groups will be presenting in the upcoming month.
The "a-la-cARTe" group was formed several years ago to provide a way for the small, non-profits to share resources. The favorite example was to buy toilet paper in bulk, which was a good idea until they realized that everyone used a different size. Eventually, the venture came together as a way to promote the organizations and inform the community through a common calendar mailing and the
whatsnextbaycity.org
website.
Starting this month, the one-page calendar mailing is being expanded to a two-sided, three-page foldout newsletter. The backside will continue to have the familiar calendar, and the inside will contain short articles about the organizations and events.
Tara talked about several of the upcoming events and encouraged everyone to watch for the mailing, and to go to the website, to get more information.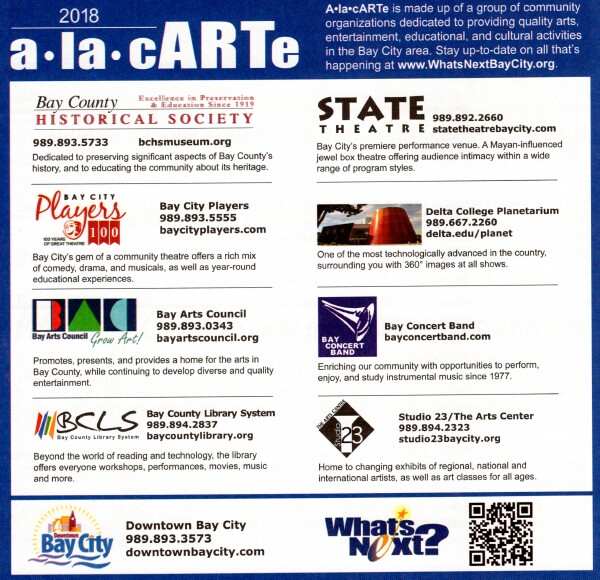 MAY IS MEMBERSHIP MONTH
Rotary is an intimate affiliation of carefully selected business and professional people, having as its objective the promotion of high ethical standards in private, commercial and civic life, and dedicated to the ideal that the basis of all worthy endeavor is unselfish service.
Rotary Induction Rite
Rotary International
is the oldest, and one of the largest service clubs in the world. Rotary Club members are part of a diverse group of professional leaders working to address various community and international service needs. Through community service and other means, Rotary Club members help promote peace and understanding throughout the world.
Members are a club's most important asset. They are the force that allows Rotary to carry out its many humanitarian efforts and achieve its mission.
Rotary membership is by invitation of local clubs. At a recent meeting, the Bay City Noon Rotary membership gathered around tables for a brainstorming session to discuss potential new members.
The
Membership Committee
, after reviewing the names and removing duplicates, developed a consolidated list of prospects. That list was presented in subsequent weeks and members were asked to review the names and identify prospects that they could invite to a meeting during May, the club's membership month.
Anyone living or working in the Bay City area who would like to be considered for membership in the Bay City club is invited to contact any club member for more information.
For information on membership in any Rotary club, visit www.Rotary.org and complete a Prospective Member Contact form on the "About Us" page. Rotary International (RI) will forward your information to clubs in your area.
For full membership information visit
www.rotarybaycity.org
.



Rotarians review names

of local business people

to invite to upcoming meetings

during membership month.




Exchange Students Visit Club

Makayla McKinney, West Branch, outbound 2018-19

Eun Ji Sun (Darlene), S. Korea, inbound 2017-18

Andrea Hales, Bay City Coordinator
---
CLUB NEWS and ANNOUNCEMENTS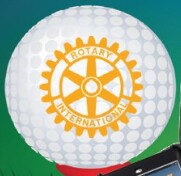 Tim Holsworth
chairman of the Golf Outing announced a new plan for this year's outing. Each team will be able to select a non-profit organization from a list. At the end of the outing, one name will be drawn from a pot. That organization will receive $1000 to use as they see fit.
The important twist is that every team gets to submit a name. If 10 teams select the same organization it means that that name will go in the pot 10 times. The more times the name is in the pot, the better the chance they will win!
So pass the word as you are recruiting players and teams. It should be a great incentive to participate in the Outing!
Remember that the
Mitten State Music Revival
on May 5 at the Historic Masonic Temple downtown. Advance tickets are $10 and may be purchased now. The event was the topic of a Delta Public Radio program last week and has been mentioned many more times during the current public radio fundraising campaign.
Frank Janca
, chair of the Social Committee, said that the next social will be near the end of May at the Saginaw Bay Yacht Club. The date will be announced soon as well as the format of the gathering (meal or hor d'oeuvres)
After many years as a Rotarian,
CPA Gary Riedlinger
is retiring. His house is up for sale at the end of the week when he and wife Lyn are moving to Ohio where they will be closer to the kids. The club will miss you, Gary. You've been an important asset to this club. Best wishes to you and your family in this new phase of life!
Major Rick Ray
presented the club with certificates of appreciation for the work that members did during the Salvation Army Christmas Bell Ringing campaign.
The
Doubletree
has made a decision that for people not eating lunch there will be a $4 charge for soft drinks. This can be paid at the front table on entry. Water will continue to be free.
Next summer's
International Convention
will be in Toronto, an easy trip for many of us. Be sure you sign up with her to attend this life-changing Rotary experience. The fee for that event will go up by $80 on the first of April. If you plan to go the time to make your reservation is now.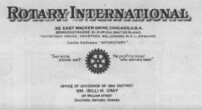 click picture for details
MEMORIES

Dig out your favorite Rotary memory photos and
let Brenda Scramlin use them for the weekly
Club slide show. It'll be fun for everyone!



---
---- DATES TO REMEMBER ----
March 22 to May 5, 2018 - Pinconning Nature Festival
. With over 20 planned activities, there's something for everybody. The two weeks wrap up with the
May 5 Nature Festival Banquet
Sponsored by Northern Bay and Arenac Rotary Club.
May 5, 2018 - Mitten State Music Revival
Sponsored by Bay City Rotary Club.
May 4-5, 2018 - District Conference
Frankenmuth
New format and breakout sessions.
1 and a half days rather than two full days.
Watch the District Web Site for information.
June 25, 2018 - Club Golf Outing
Maple Leaf Golf Course
June 23-27, 2018 Rotary International Convention
Toronto
---
Upcoming Programs
(See the official schedule at RotaryBayCity.org )
May 1, 2018: Bay County 911
Chris Izworski will tell Rotary how it works when you should call, and what to expect.
May 8, 2018: SVSU College of Business and Management
presented by Anthony Bowrin, Dean of the college.
May 15, 2018: Harless and Hugh and The Public House
Lyndsay Edmonds will be speaking about her two unique businesses in Bay City.
May 22, 2018: The Purple Gang / Organized Crime in a Small Town
Benjamin Tigner M.S. Adjunct Professor at Alma College, will talk about the history and impact of the Purple Gang and about the documentary film that he produced. for more information visit
www.purplegangmovie.com
May 29, 2018: Rotary ROSE Award
.

Rotary
is an intimate affiliation of carefully selected business and professional people,
having as its objective the promotion of high ethical standards in private, commercial
and civic life, and dedicated to the ideal that the basis of all worthy endeavor is unselfish service.
---
Current and past
DISTRICT DISPATCH
newsletters are available on the District site shown in the LINKS section below.


Rotary Bay City on Facebook!
Click on the Blue Facebook to visit us there.

Remember! Check attendance sheets at the front desk.
---
LINKS
---
---

Stephen Kent




Steve Kent and his family have lived in Bay City for 40 years. He is VP of Technical Services at MMCC which produces MyBayCity.Com. Kent is active in many Bay City civic organizations.

More from Stephen Kent
---
Send This Story to a Friend!
Letter to the editor
Link to this Story
Printer-Friendly Story View
---
--- Advertisments ---