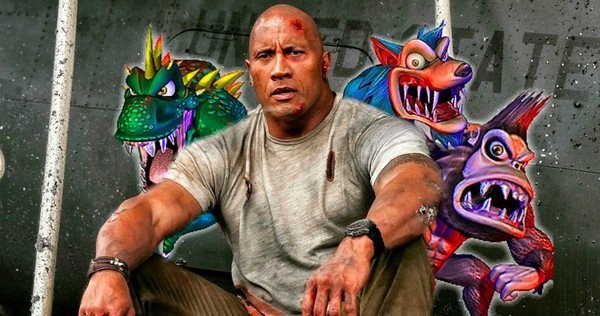 MOVIE REVIEW: "Rampage"
May 3, 2018 Leave a Comment
By: Kathy Rupert-Mathews
We saw "Rampage" last night.
It was a fun romp.
It's based on an old video game. My friend played that game often and said that the movie had similar things in it as the game. Such as the names and types of the creatures and what happened as they climbed the skyscrapers. However, the storyline wasn't the same because the game had no plot or story.
The movie plot was a "possible end of the world."
A company designs a compound that can genetically change any animal that comes in contact with it. Of course, four do. Dwayne Johnson plays the hero Davis Okoye. He is a primatologist. He is aided by the scientist who started the problem but didn't get a chance to finish it, Dr. Kate Caldwell, played by Naomie Harris.
They both do an excellent job. Jason Liles plays George the gorilla, probably through motion capture technology. The biggest surprise was the actor Jeffrey Dean Morgan, from "The Walking Dead," who played a good guy, Agent Russell.
The special effects were very good. Watch closely and you will see small touches that were added to make them seem even more real.
It is silly fun. Neither the movie or the actors take themselves too seriously, which makes it good. If the movie had been made to be dramatic and totally serious it would have been laughable. This way it's enjoyable.
So go. Have fun. Eat popcorn.
---
---
---
Send This Story to a Friend!
Letter to the editor
Link to this Story
Printer-Friendly Story View
---
--- Advertisments ---