Women Of Rotary Celebrated At Meeting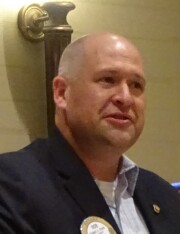 Rob Clark
In 2008,
Rob Clark
, then Club President, presented a program that celebrated the 20th year of Women In Rotary. The year 2018 marks the 30th anniversary of the admission of women's membership in this body. Rob celebrated that occasion by presenting his talk again.
Today we take female Rotarians for granted. Few can imagine the club without women. But that was not always the case.
For the first 103 years of its existence, Rotary was a traditional "Men's Club". In fact, Rotary International, which governs the Rotary fellowship worldwide, actively opposed any effort for women to join the organization. Even the Women's Auxiliary to Rotary was told they could not use the name "Rotary" for their group.
There is no question that Women had a major influence on the evolution of Rotary. Founder Paul Harris is well known to have discussed ideas for Rotary with his wife, who was instrumental in helping him invent the club. The "Four Way Test" has been credited to the female influence as well.
In 1978 the Duarte, California club defied RI and admitted the first women to its club. RI responded by terminating the club's charter. That action started a court battle which eventually went to the Supreme Court. That body ruled that women could not be excluded from a club like Rotary. In 1987 the word Male was removed from the Rotary charter.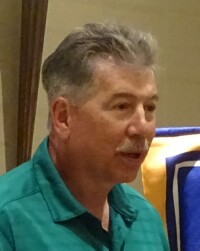 Tim Holsworth
The first women to join the Bay City club were Linda Heemstra and Joy Gaasch. Over the years there have been 108 female members of the Bay City club. Nine women have served as club President and two more are in line for the job now. Today 38% of the members are women.
To honor the Women of Rotary, the photographs and names of all known female Rotarians were shown on the big screen as their names were read. Those who were present at the meeting were presented with a special Rotary ROSE pin from the men of the club. For those interested, that slideshow is available in the member's section of the club website at
The Women of Rotary
.
In conjunction with the Women of Rotary program, the club took the occasion to present the annual
"Rotary Outstanding Service and Excellence" (ROSE)
award to
Tim Holsworth
. Tim has been a member for 27 years. He's served in numerous positions, including President in the 2002-03 Rotary year. Tim has shown his loyalty and dedication to Rotary and the Bay City club and well deserves this recognition. He becomes the 10th recipient of the Club's ROSE award.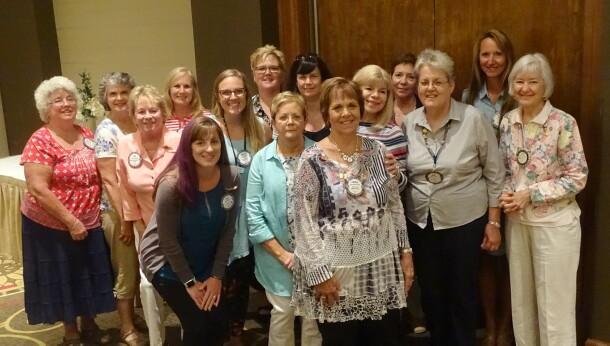 Women Of Rotary
---
CLUB NEWS and ANNOUNCEMENTS
OFF SITE MEETING - June 5th, 2017

Meet at the Marriott Uptown
OFF SITE MEETING - June 12th, 2017

Meet at the Delta Planetarium
Board meets at 11:00 prior to regular meeting.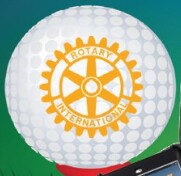 Tim Holsworth
reminded members of the upcoming Golf Outing to be held
June 25, 2018,
, at Maple Leaf Golf Course again this year.
This year's plan is for each PLAYER to select a non-profit organization that has a team playing that day. The names will go in a pot and, at the end of the outing, one name will be drawn from the pot. That organization will receive $1,000 to use as they see fit.
Cindy Chadwick
asked all members to be sure they have their packets of 20 raffle tickets to sell (or buy) for the event. Tickets are $5 each or 5 for $20. Prizes are sponsored by
Wildfire Credit Union
. 1st price is a 9.7" iPad. Second prize is $100 cash.
Full details and a downloadable copy of the brochure is on the club web site at
rotarybaycity.org
.
Next summer's
International Convention
will be in Toronto, an easy trip for many of us. Be sure you sign up with her to attend this life-changing Rotary experience. The fee for that event will go up by $80 on the first of April. If you plan to go the time to make your reservation is now.
The July to December, 2018 dues cycle is about to start.

Dues notices will be delivered by E-MAIL this time.

If the e-mail bounces back, or we have no e-mail address, a paper invoice will be mailed.

If you don't see an invoice by mid-June, please inform the Secretary!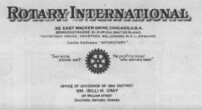 click picture for details
MEMORIES

Dig out your favorite Rotary memory photos and
let Brenda Scramlin use them for the weekly
Club slide show. It'll be fun for everyone!



---
---- DATES TO REMEMBER ----
June 5, 2017
Off Site meeting at the Marriott
June 12, 2018 Board Meeting
- 11:00, prior to the regular meeting. Everyone welcome.
Off Site meeting - Delta Planetarium.

June 18, 2018 - 5:30 P. M.

Club Tree Planting

at Kantzler Memorial Arboretum

There is a change in tree type, we will be planting a Red Point Maple. This is a true Red Maple which means it has green leaves that turn brilliant red in the in the fall. Also happens to be a native just in case the point comes up. Not a tree that has purple/wine red leaves all year.

June 25, 2018 - Club Golf Outing

Maple Leaf Golf Course

June 23-27, 2018 Rotary International Convention

Toronto
---
Upcoming Programs
(See the official schedule at RotaryBayCity.org )
June 5, 2018: Bay Area's Women's Center
presented by Jessica Gregory
June 12, 2018: Saginaw Bay Nature Festival.
Mike Stoner will report on the Standish/Pinconning Club's fundraiser festival: how it went and what they did.
July 17, 2018: International University of Shanghai
presented by Dom Monastiere. 25 students from the International University in Shanghai will visit SVSU. They will tour the campus and have lunch with Rotary. The program will describe the partnership between the two universities.

Rotary
is an intimate affiliation of carefully selected business and professional people,
having as its objective the promotion of high ethical standards in private, commercial
and civic life, and dedicated to the ideal that the basis of all worthy endeavor is unselfish service.
---
Current and past
DISTRICT DISPATCH
newsletters are available on the District site shown in the LINKS section below.


Rotary Bay City on Facebook!
Click on the Blue Facebook to visit us there.

Remember! Check attendance sheets at the front desk.
---
LINKS
---
---

Stephen Kent




Steve Kent and his family have lived in Bay City for 40 years. He is VP of Technical Services at MMCC which produces MyBayCity.Com. Kent is active in many Bay City civic organizations.

More from Stephen Kent
---
Send This Story to a Friend!
Letter to the editor
Link to this Story
Printer-Friendly Story View
---
--- Advertisments ---