MOVIE REVIEW: Wow ... I Saw "Us" -- The Latest from Jordan Peele.
March 30, 2019 Leave a Comment
By: Kathy Rupert-Mathews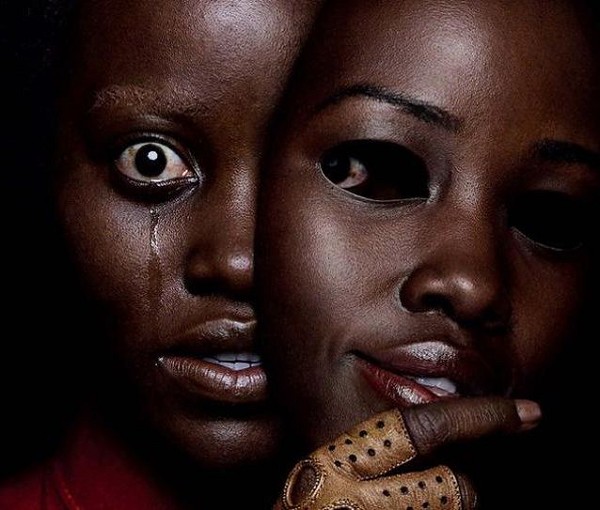 Wow ... I saw "Us." the latest from Jordan Peele. I really enjoyed it.
I read other critics' reviews and wondered if we even saw the same movie. It wasn't an actual horror film as trailers seemed to indicate but boy was it suspenseful. He has such a way with music and filming.
The plot is about a typical family going for a vacation to the mom?s childhood home. She is terrified of going to the ocean because of her past which you see through flashbacks. The flashbacks are not confusing. The family gets attacked by doppelgängers, which are doubles of living people. The father is brave, the mother is too. After the dad is injured he is trying to tell his wife what to do and she yells at him, "You don't get to be in charge here anymore!" The two children are typical. The daughter is about 13-14, the son about 8-9. They are brave also. It's an amazing show. There are jump scares, blood and some foul language, but it is rated R.
All of the actors are so good. Jordan Peele said he first filmed them in the doppelgänger parts. Then he filmed them as a regular family. He said that he wanted them to be able to react o their "bad selves." The actors are Lupita Nyong?o as the mom, Winston Duke as the dad, Shahadi Wright Joseph and Evan Alex as their children, and Madison Curry as the mom in the flashbacks. They were all quite excellent.
I did go and see it alone and went back to an empty house. The only reason I wanted someone there was to talk over the movie. Sometimes you need that to process it. I really enjoyed it.
So go. Have fun. Eat popcorn.
---
---
---
Send This Story to a Friend!
Letter to the editor
Link to this Story
Printer-Friendly Story View
---
--- Advertisments ---